World's first official SPEAK application
Following early adoption of exciting new Sitecore technology SPEAK (Sitecore Process Enablement and Acceleration Kit), an innovative tool that speeds up the process of building business applications on the platform, one of Box UK's specialist Sitecore development team has recently released the very first SPEAK application to the Sitecore Marketplace.
Sitecore
Available to use with Sitecore Experience Platform versions 7.1 and 7.2, Sitecore SPEAK helps developers rapidly build custom applications for the platform by providing a standardised and streamlined approach to developing User Interfaces (UIs) that speeds up time to market and provides greater flexibility when extending and enhancing existing services. Additionally, with a library of components that enables UI elements to be easily reused, built-in automated testing and support for coding best practices, SPEAK also supports improved consistency in look and feel across applications as well as safeguarding the high quality of all output.
Innovative solutions
The new Box UK application is a bulk data importer that allows users to upload an unlimited number of CSV files at one time, which are then parsed into HTML and automatically created as individual items within Sitecore if new to the system, or updated if the file already exists. As well as being released to the Sitecore Marketplace, the product has also been extended to support the mass upload of Docx files in response to the specific needs of a well-known public sector body client, making Box UK the first organisation to use SPEAK in Sitecore 7.2 to help an organisation generate valuable efficiencies across core business processes.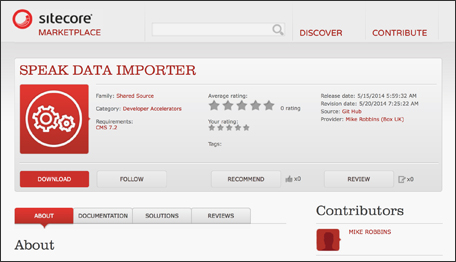 Leveraging new technology
Speaking about the recent successes Box UK's Managing Director Benno Wasserstein said: "We're pleased to be leading the way in taking advantage of this new Sitecore feature; it's a great reflection of our determination to remain at the cutting-edge of our industry, leveraging the latest updates offered by our suppliers to the very best advantage for our clients. We look forward to future updates from Sitecore, and continue to work closely with the software vendor to produce smart and powerful digital solutions."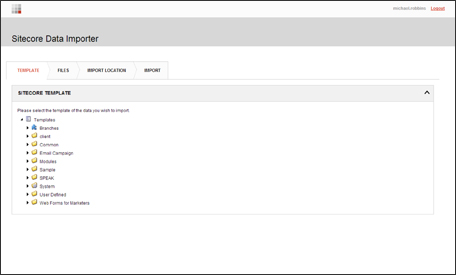 Anthony Hook, Strategy and Innovation Director at Sitecore UK commented: "We believe strongly in the power of Sitecore SPEAK to make a positive difference to how developers work, and it's great to see the Sitecore Solution Partners such as Box UK's team using the technology to produce applications that deliver real value both for their clients and Sitecore users in general. We're proud of the rich development community that surrounds our products, and hope this release will inspire others to use SPEAK; we also look forward to seeing how Box UK will continue to use the platform for innovative and productive purposes."
———
About Sitecore
Sitecore is a global software company that creates products to deliver the most relevant experience and content to customers at any moment of interaction and via any communications channel – the web, email, mobile, social and offline. Their customer experience management platform combines proven web content management with customer intelligence to create a single view of a customer that drives meaningful interactions, increases conversions and builds lifetime customers. Global brands including American Express, Carnival Cruise Lines, easyJet, Heineken, LEGO, Microsoft and Nestle rely on Sitecore to get and keep loyal customers who engage more and drive revenue growth.
About Box UK
Box UK is a team of thought leaders, consultants and application developers engaged in the rapid and precise design and delivery of high-performance software products and services for progressive enterprises worldwide. Established in 1998, Box UK's client list includes BBC, LAN Airlines, Investec Asset Management, the National Gallery, Chartered Institute for IT, EDF Energy and Severn Trent Plc.