Launching Box UK's usability testing lab
With research revealing that companies are losing out on billions of dollars as a result of poor online experiences, Box UK has announced the opening of a dedicated usability testing suite designed to help drive increased returns from software development projects. Featuring a state-of-the-art setup including specialist testing equipment and high-definition audio and visual recording technology, the new suite is the perfect complement to the award-winning consultancy's existing range of expert in-house user experience services, and is also available for hire by any organisation looking to optimise their digital experiences.
Avoiding costly rework
Comprising purpose-built lab and observation rooms alongside dedicated waiting and catering facilities, the lab facilitates usability testing activities that can help significantly reduce the cost of software development by enabling testing to be conducted from the earliest stages of a project. With developers spending up to 50% of their time on avoidable rework and changes to live products costing up to one hundred times as much as fixes made before development is complete, performing testing at the outset allows organisations to identify and resolve issues before they reach the development team, avoiding unexpected costs appearing later in the build and increasing return on investment.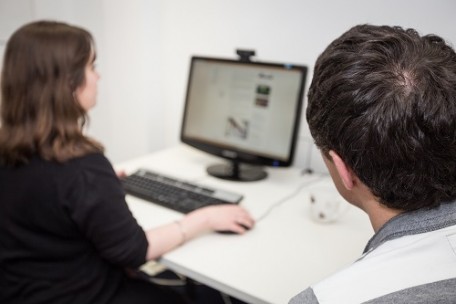 Driving value
Through the use of these facilities, organisations across all sectors have the opportunity to gather feedback from representative users that can be used to inform design and development decisions, for finished products and services that deliver the greatest value possible. Increasing expectations of online usability and accessibility have made it vital that organisations focus on the user in this way, enabling them to respond to real-world needs, motivations and frustrations and ensure maximum user satisfaction, return visits and conversions.
Raising the standard
Speaking about the new facilities Box UK's Managing Director Benno Wasserstein said: "This latest development has provided us with an exciting new space in which to conduct usability testing activities, which are vital for ensuring a successful user experience at an early stage to minimise wasted investment. By making these facilities available to all organisations seeking to improve their digital products and services we also aim to raise the standard of usability across our industry, by providing valuable support in the form of both our physical resources and our in-house expertise."
Find out more
Find out more about our services by visiting our Usability Testing page, and get in touch today to discuss how Box UK can help improve your digital projects and arrange a tour of the facilities. More advice about conducting usability testing can also be found by downloading our white paper.
———
About Box UK
Box UK is a team of thought leaders, consultants and application developers engaged in the rapid and precise design and delivery of high-performance software products and services for progressive enterprises worldwide. Established in 1998, Box UK's client list includes BBC, LAN Airlines, Investec Asset Management, the National Gallery, Chartered Institute for IT, and EDF Energy.