Prestigious award for Mobile Services
We are extremely pleased to announce that Box UK has been selected as an Official Honoree in the prestigious 15th Annual Webby Awards. The honour was awarded in the Mobile Services category for our work on UI Sketcher, a User Interface drawing app for the iPad. The app is designed to help User Interface Designers quickly generate ideas, and is ideal for remote sketching or sketching on the move.
This achievement reinforces Box UK's international reputation as a progressive, dynamic organisation. The Webbys are cited by the New York Times as the Internet's highest honour, and this year saw nearly 10,000 entries from all 50 US states, and 60 countries in total. The awards are judged by the International Academy of Digital Arts and Sciences (IADAS), an organisation whose members include Twitter co-founder Biz Stone, Internet co-creator Vint Cerf, and Virgin Atlantic founder Richard Branson, as well as writers and editors from news publications across the globe.
A customer-focused approach
All entries are subject to a rigorous judging process with the winners and honorees selected for excellence in a variety of criteria. For the Website and Mobile categories judges look at every aspect, from visual design and content to functionality and interactivity. Only the very best entries are honoured by the panel, with less than 10% awarded the status of Official Honoree. The title adds to Box UK's multi award-winning status, as judges continue to recognise our combination of technical expertise, highly usable, real-world applications, and customer-focused approach.
Benno Wasserstein, Managing Director at Box UK said: "We're absolutely delighted to be selected as an Official Honoree by the Webby judges, and it's a great reflection of the hard work that has gone in to UI Sketcher.  To be recognised alongside companies such as AKQA and Filemaker highlights Box UK's commitment to excellence, and this success has simply strengthened our dedication to finding inspired solutions for challenging problems."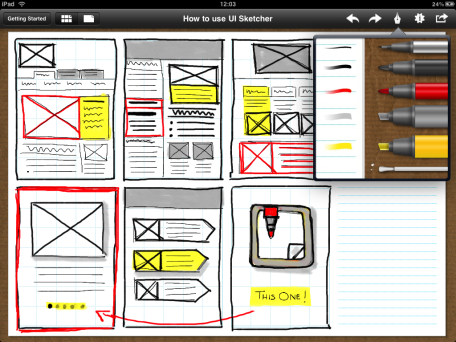 ———
About The Webby Awards
Hailed as the "Internet's highest honor" by the New York Times, The Webby Awards is the leading international award honoring excellence on the Internet, including Websites, interactive advertising, online film and video, and mobile and apps. Established in 1996, the 15th Annual Webby Awards received nearly 10,000 entries from all 50 states and over 60 countries worldwide. The Webby Awards is presented by The International Academy of Digital Arts and Sciences. Sponsors and Partners of The Webby Awards include: Microsoft Expression; AOL; YouTube; Pepsi; Aquent; Yahoo!; HP; Sony Electronics; .CO; Corbis Images; Rackspace Hosting; Motorola; Southwest Airlines; East Media; IDG; PricewaterhouseCoopers; 2advanced.Net; Museum of the Moving Image; Behance; Business Insider; Time Out New York; paidContent and The Guardian.
About Box UK
Box UK is a team of 50 experienced web consultants and software developers. Established in 1998, privately owned and profitable every year since inception, their client list includes BBC, Investec Asset Management, LAN Airlines, The National Gallery, World Vision and Severn Trent Plc. Box UK offer a range of innovative, effective products and services including Content Management, User Experience, Analytics and Bespoke Development, including Mobile and Apps.
About UI Sketcher
UI Sketcher is an innovative sketching tool designed specifically for the iPad, which lets users easily create and share user interface design ideas. Based on the principles of the Design Studio Method and Adaptive Path's Good Design Faster, UI Sketcher offers the solution to quick, iterative sketching. Incredible levels of detail and a suite of realistic drawing tools ensure a quality user experience and make the process of sketching intuitive and simple.