Commitment to charity
At Box UK we're proud of our commitment to social responsibility. In light of this one year ago we started fundraising for Tŷ Hafan, a local charity that supports life-limited children and their families by providing comfort, care and support services wherever they are required, from the hospice and home through to the wider community, to improve the quality of life for the whole family. As a local charity, and one which does such brilliant and inspiring work in the community, Tŷ Hafan means a lot to many of us here at Box UK and inspired some brilliant fundraising initiatives. As a result, we're delighted to announce that we recently reached our £2000 fundraising goal following a great year of enthusiastic support from all of us here at Box UK.
So, let's look at our journey…
Where to begin
We thought the best way to organize our fundraising was to set up a charity committee, recently renamed to chariTEAM, to co-ordinate our company endeavours. A group of particularly keen volunteers offered their services for this, and have worked together to keep our fundraising moving. Our decisions are made with maximum engagement from the team, with representatives from all levels and departments, as a more engaged team ensures better fundraising! A company poll then saw Tŷ Hafan voted to be our sponsored charity of choice for the next year, so with a target set and our minds buzzing with ideas, we got to work.
What we've done
We've done everything! …and had a lot of fun doing it too. We've joined in with some of Tŷ Hafan's pre-organised events such as their popular Rainbow Run, and got on board with their tea party fun – making it our own by hosting a Box UK Bake Off. This proved so popular that we had to go ahead and do it twice; a LOT of cake has been consumed in the name of fundraising.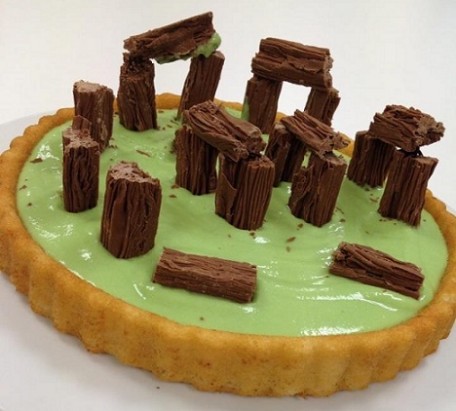 Keeping the FUN in FUNdraising
Something we've always prioritized is maintaining the fun aspects of fundraising. We want to keep people interested while ensuring they enjoy what we're all doing together. With this in mind, we organised a variety of in-house fundraising activities in order to keep enthusiasm fresh. We've banded together to have team races, company competitions and a run of extremely popular pub quizzes…which we're certainly going to be continuing. What has been really awesome to see however is different teams coming up with their own initiatives to boost funds. On a burst of inspiration, Rob challenged Jon to wear Heather's skyscraper heels much to the merriment of us all. Also, Tom came up with the wonderful idea of challenging everyone to balance a coin on a lemon floating in a jug of water… and believe me, this is not easy. One team even decided to start a swear jar which has proved worryingly effective, but we loved their enthusiasm.
Don't forget Foodbank!
Alongside Tŷ Hafan, we've also been supporting our local Foodbank. This decision was a response to clear interest from members of staff , and we shall be continuing our support into our next year of events. Each month staff members bring in a tin or two to donate, and it all adds up to a sizeable donation. In less than a year we donated over 100kg of food; that's the same as a baby elephant! We'd really recommend that other companies who are thinking of starting their fundraising support their local Foodbank.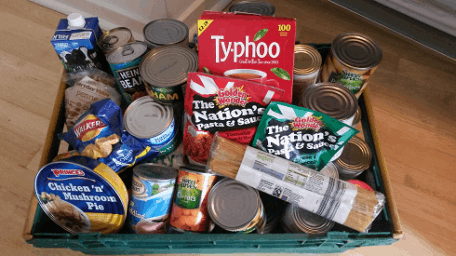 Company collaboration
Our year of fundraising hasn't just seen us show our support for a great cause though – it has also been a chance for us to work more closely together. We've always been a sociable bunch, but fundraising has seen the whole company come together to make something work (which isn't a software application!). One of the things which makes Box UK a great place to work are the people, and the fundraising we've done over the past year has only cemented this further.
So, what's next?
We've not only enjoyed the last year of fundraising but we've learned a lot for the next year too. We want ownership of our chariTEAM to change hands at incremental stages so that more people have a chance to direct our charitable efforts. We will also review how we set our fundraising target, and we'll be deciding as a company which charity we'll be supporting for the next year. This said, we're committed to keeping the fun in our fundraising, so look out for more snaps of what we're up to on @BoxUK. There will most definitely be cake.
To find out more about what it's like working at Box UK, visit the About Us section of our site – and if you're interested in joining the team, check out what vacancies we have on offer currently.