Why work for us?
Box UK was founded with the ambition of being a company where everyone loved coming to work each day. Over the past decade and a half, this vision has become a reality. But don't just take my word for it: in 2014 we achieved Investors in People Silver Status and earned a place on the prestigious Sunday Times Best 100 Small Companies to Work For list. It's not the status that drives us to do this though; we do it because this is integral to who we are as people and professionals.  I've been thinking about this a lot lately, and was inspired to put together this post giving a taster of what it's like to work at Box UK, and what makes us different.
A genuinely exciting place to work
Don't you feel you perform best when you're stimulated by the work you're doing? At Box UK our clients include some of the world's most progressive and dynamic organisations such as international financial institutions, luxury vehicle manufacturers and globally-recognised household names. This gives us the opportunity to work on truly cutting-edge projects, and allows our team to play with all the latest technologies and practices. There's always something exciting going on!
We're incredibly proud of the work we produce and our ability to deliver, and like to shout about it. We recognise the efforts of the whole team in our weekly highlight communications, at our monthly company meetings, and have a string of awards demonstrating our expertise.We like to listen as well – to our staff and clients alike. For example, we use 360° reviews to help our team identify opportunities for development (both personal and professional), and regularly gather feedback from our clients that will help us continue to improve and grow as an organisation.
Learning and innovation are central to our culture
People are central to our success, and, as we mentioned above, we care deeply about their development. Regular tech talks are organised by our staff to discuss the latest technological advances, teach new skills and generally share cool stuff going on in the industry. Collaboration and knowledge-sharing are pillars in our business so we actively facilitate mentoring, coaching and colleague support. Our library is well stocked and just as well used, and continues to grow thanks to our hunger for knowledge. We're happy to support our team with training and accreditation, as it helps increase our collective expertise.
We value personal development and support highly; with a close-knit team of 65 people, you can feel comfortable contributing your opinions with confidence that they will be taken seriously. One-to-one discussions, team meetings, staff surveys, open forums and online chat are just some of the ways we ensure that communication is open, honest and frequent.
Great benefits
We also offer a range of benefits to make the working lives of our staff happier and healthier. Flexi-time means you're not bound to the 9 to 5; company healthcare, death-in-service insurance cover, childcare voucher and pension plans provide valuable peace of mind; and we've even converted some of our parking area into bike racks to encourage eco-friendly cycling in addition to offering a cycle-to-work scheme. (And if I've still not sold it to you, you can see the full list on our Careers page).
Office environment
Of course, the office environment itself is an important factor; after all, it's the place we do all the exciting work! Our light, open offices are based right in the centre of Cardiff, with easy access for commuters. When first designing our office layout we carefully considered the needs of all our team, and along with a library and dedicated training room, there are meeting areas with walls you can write on as the creative juices flow, a breakout room (with a tournament grade table-tennis table) and kitchens on each floor.
Box UK is cubicle-free; our desks are large and open, encouraging communication rather than prohibiting it. We encourage staff to hot-desk around the office to be as collaborative as possible. We also ensure teams are kept informed through news and data screens on every floor, which display project statuses, client feedback and general office communications.
Perks of the job
This may be all well and good (and I think it is!), but of course you want to hear about the fun stuff too. Free fruit, tea, coffee and soft drinks are delivered to the office regularly, and with many baking enthusiasts in our ranks so there is regularly something yummy up for grabs when apples and Diet Coke just don't hit the spot. Monthly 'cake days' celebrate staff birthdays, and we also encourage everyone to get to know one another in company-sponsored 'mingles' and competitions.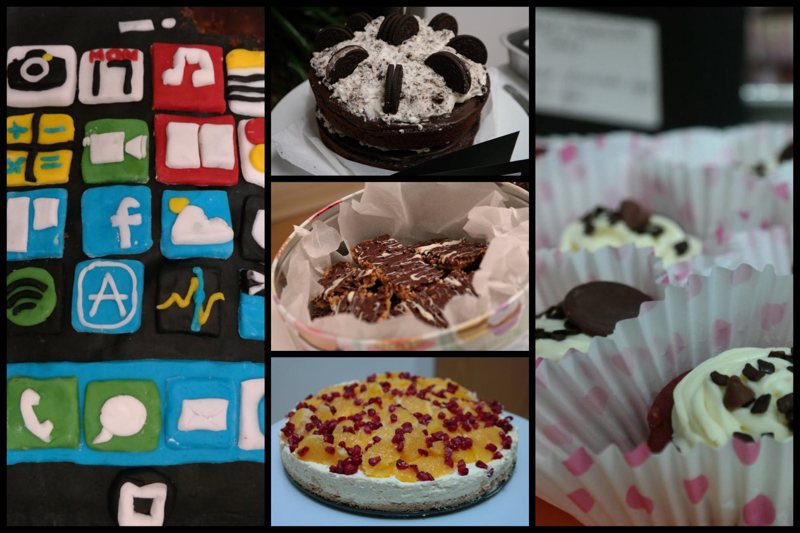 We have an active social committee, who regularly organise company trips out including bowling, go-karting and sports days. The more energetic members of our team can regularly be found playing football, cycling and joining in with the after-work Run Club, and for the rest there's evenings at the pub for the more sedate sports of pool, darts and table football. However, we're a diverse bunch here, so if there's an activity that doesn't have a club attached to it, asking around the office usually brings out like-minded people.
Charity and giving back are a huge priority here at Box UK. The staff nominate a charity annually and we have a staff-led committee which drives our initiatives to raise money for our charity. Our initiatives vary from charity runs, pub quizzes, bake-offs to raffles.
The bigger picture
We want our team to be happy doing a job they love and that genuinely excites them, and our work ethics reflect this. In the end, we all benefit from the shared knowledge, skills and resources of the team.
Interested in joining us? Visit the Careers section of our site and check out the vacancies that are available.