2016 saw significant technological advances in a number of different areas – and it doesn't look like this rapid rate of change will slow anytime soon. With that in mind, I asked some of the Box UK team for their thoughts on the digital and tech trends they expect to have a major impact in 2017 and beyond:
Alistair Gibbs, IT Manager
This year it's likely that we'll see continued disruption in a wide range of industries, with financial technology (or 'fintech') expected to remain one of the most prominent. This will be driven, in part, by the huge number of 'as a service' technologies that Amazon (and others) now offer, which remove the burden of organisations having to write their own underlying technology and instead allow them to focus on implementing strategic and tactical initiatives.
Last year also saw a number of security incidents (as mentioned in our 2016 predictions review post), and the scale and magnitude of these is likely to increase still further in 2017. With thousands if not millions of homes using the same hardware and software solutions, providers of these products will be seen as excellent 'hacker targets' – and this problem will only grow as the Internet of Things (IoT) continues to invade our homes.
Finally, advances in Artificial Intelligence (AI) are expected this coming year, driven by the requirements of different industries such as the automotive market (think of the buzz around self-driving cars). Organisations that would previously have been limited by a lack of testing capacity or user feedback will suddenly have access to vast amounts of data – Tesla cars, for example, have now driven over a billion miles. Processing this information will also subsequently drive investment in big data (see below for more detail on this).
Sam Searchfield, Head of IT
The Internet of Things, while still at the early stages of its development, is set to to see a number of real-world applications become commercially available during 2017, with developments in healthcare, manufacturing and agriculture looking to be particularly exciting. This new approach promises to provide unparalleled levels of connectivity, automation and information sharing, all while reducing energy demands through ultra-efficient micro integrated circuits. In addition to this, the huge increase in the availability of real-time data will require major developments in the field of data analysis and predictive analysis to leverage true value. The challenge of data/device security is still yet to be resolved, but with so many positive benefits it is difficult to see this trend slowing.
In terms of home automation, with the increased availability of ultra low-power, connected micro computers the potential to manage most if not all essential home services is now a real possibility. 2016 saw tech giant buyouts of a number of market leaders in this field, paving the way for app-controlled homes in the near future; for example, functions from lighting, heating and electrical outlet control to door locks, CCTV and movement detection can all be set up, monitored and maintained through simple applications.
The addition of AI to this area of technological advancement is also driving a new breed of intelligent home automation systems. These systems collate, process and analyse vast sums of data from connected home devices and predictively select patterns that the system thinks will best suit the user/s in the room/home. This application of technology is attracting a lot of interest in the construction industry, particular among suppliers of new-build homes.
Jaime Hindle, Client Services
As mentioned above, the growing prevalence of IoT in B2C and B2B environments will lead to a significant growth in the (big) data capture of both structured and unstructured data. Capturing this is one thing, but the ability to analyse, interpret and act upon data-driven requirements will also become a priority in B2B, having been led by the transactional nature of B2C.
Consuming all this new data will require organisations to think differently – they will need to remove silos and take a more holistic and wide-ranging view, making the data available across the organisation in order to best exploit it. This may necessitate significant process change internally.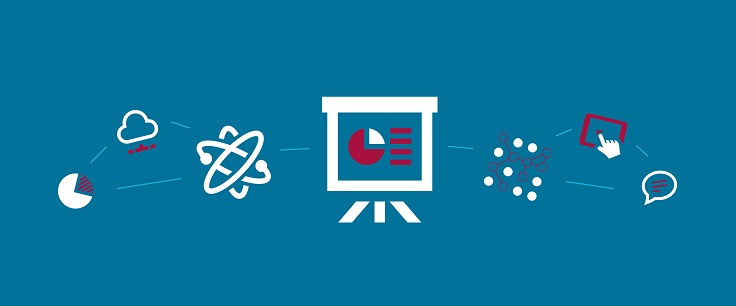 Rob Rees, Head of Operations
As noted in the 2016 trends review post, the application of telematics is already impacting dynamic pricing models; particularly in insurance verticals, where vehicle and personal tracking provides real-time and on-going data to inform (and even help lower) premiums. The application of telematics data to sporting and fitness-related fields can also be seen in the performance analytics used everywhere from the rugby field to the velodrome, where athlete data is used to inform real-time adjustments to personalised training plans. The technology challenge now is how to make the data more accurate. Wearing a belt or having a box fitted to your car, for example, may be much more cumbersome than just using your mobile phone, but it is also much more accurate. Additionally, the provision of all this information is going to create a data explosion; as a result data models will need to become more sophisticated, using only critical data for key analytics to drive dynamic, real-time, personalised decision-making.
Another trend highlighted last year that shows no sign of slowing is the drive for automation. While offshore models have typically been used to reduce costs, as the global cost of living inevitably increases this is becoming a less attractive offer than it once was, and many organisations are therefore looking to the 'next phase' in their journey. As one way of driving lower costs is to remove headcount altogether, increased automation and subsequently machine-based learning – which sees routines learned as part of a conversation – will become prevalent in 2017, as robots learn to interact and make decisions in specific circumstances.
Finally, digital transformation may be fast becoming an overused and increasingly vague term, but with four generations now in the workplace and collaborating across all sorts of projects, digital is more than ever about people working together in new ways. Only when organisations can capture the imagination of their people to encourage them to think digitally – and collaborate and innovate to drive a digital agenda – will they be able to truly operate at the speed of digital.
Gavin Harris, Senior UX Consultant
Virtual Reality (VR) – once seen as a fad –  is rapidly becoming mainstream, and looks set to grow significantly in 2017. With the 'big three' (Oculus, HTC and Sony) all having released their Head-Mounted Displays (HMD) and Google now entering the mobile VR field with their phone-based Daydream HMD, it's getting easier and easier for people to try VR for themselves and see what the fuss it all about, so watching VR move from niche early-adopter status into mainstream use will be interesting – and very exciting – this year. We're also hoping to see more in the field of Augmented Reality (AR) and Mixed Reality (MR) in 2017, with Microsoft's Hololens leading the way in blurring the lines between the virtual and the real.
And it's not just the gaming industry that's seen its potential, following the astronomic popularity of applications such as Pokémon Go. We're already seeing experimental talk shows in VR, where game makers are interviewed inside their creations, and the viewers can be right there with them. Surgeons and architects are able to visualise the finished result before a single incision is made, or a single brick laid. The Dutch police are trialling AR to help them fight crime; theatre companies are using it in their shows; and the military are using AR glasses in combat. Even IKEA has been experimenting with a virtual kitchen where the user is able to move around and change the style and colour of units.
And as these and other technologies continue to advance, and organisations' User Experience (UX) budgets grow, we'll also likely see more 'conversational' UX in 2017. Using information about a user's prior behaviour and actions to automate the experience, this approach can already been seen in the technology that's being used to automate many daily tasks, such as Amazon's Echo device which continually 'learns' their owner's behaviour, and will no doubt become more and more mainstream in the coming year.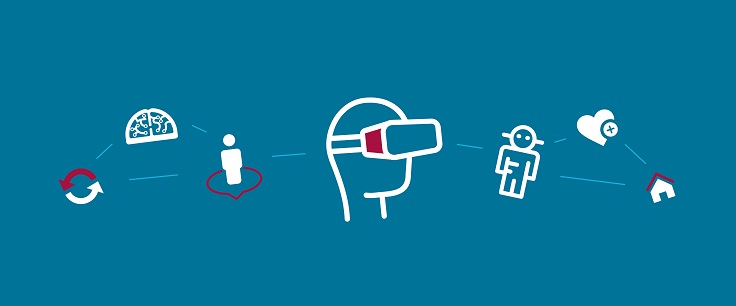 Martyn Kelly, UX Consultant
Like Gavin's prediction above, I think we'll see user-generated VR content explode in 2017. Even without some of the hype surrounding virtual reality, the headsets and engines are becoming both more affordable and desirable, and content appetite will only increase alongside this. While development of VR applications is still the reserve of digital agencies, anyone can produce their own VR-enabled 360° photos and movies with one of a number of increasingly affordable cameras. With Facebook and YouTube ready to host your 360°-format media for you, and more and more people 'getting it', the audience, technology and publishing platforms are all in alignment – so expect lots more immersive video content on business websites.
Also touching on Gavin's prediction of a growth in conversational UX: consumers are already used to the experience that 'OK Google' and Siri provide, so it's little surprise that a hands-on, always-on version in the home is being very well received. Amazon's Echo device made a big UK splash in autumn 2016 (heavily discounted to get into UK homes) and a similar device from Google, Google Home, is hot on its heels with a UK release slated for early this year. In a related move, it looks like the chatbot trend will continue to converge with voice User Interfaces (UIs) to provide apps for the home that you can initiate and navigate vocally; indeed, you can already order takeaways and taxis in this way from JustEat and Uber (via the Amazon Echo device), as well as control your lights, play music and more.
The exciting thing about this market is how fresh the landscape is, and how many unknowns there are around UX and user interaction. Early apps can be clunky, but the potential is massive. Think of the early iPhone App Store days – lots of samey apps, but a brave new world of opportunity, complete with its own gold rush phase. Certainly, there are exciting opportunities for businesses of all sizes.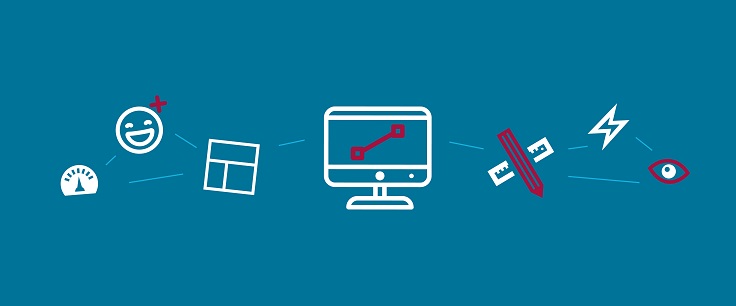 Gafyn Townsend, Senior Designer
For me there are a number of interesting developments to look forward to in 2017:
Increased use of modular design: with many organisations facing a great deal of uncertainty right now, opportunities to minimise risk and reduce waste are becoming a priority. A key example of this is modular design, which uses content and display patterns based on reusable components (rather than traditional templates) to make the design/build process much leaner and faster. This also provides the flexibility to allow products to evolve after the initial work is complete – an important capability in a fast-moving digital landscape.
More organisations recognising the value of UX: we're seeing a growing number of organisations coming round to the idea of their products being truly usable, as well as looking great. In some cases this has even led to the installation of in-house UX teams – for example with our client Kallidus, a leading learning software solution provider. Working with Box UK on a retained UX service agreement, Kallidus embraced the principles of User Centered Design, and with our help recruited a full-time UX consultant to continue the good work we'd done.
Rapid prototyping: I think we'll see a lot more designers using software such as InVision, Marvel and UXPin. These 'hotspot' tools are really simple to use and help create a navigable journey from static designs. This allows both designers and clients to get a feel for what the final product might look and feel like in a really short space of time – linking back to the need drive for cost and efficiency savings highlighted above.
Apple and Adobe loyalty in doubt: many designers are Apple advocates, but is the brand losing its edge? With other organisations launching truly innovative products such as Microsoft's new Surface Studio, designers may be tempted to make the switch. Also, while Adobe has traditionally had the monopoly on design software this too is starting to change, with the rising popularity of low-cost software such as Sketch, Affinity and Principle.