Why Box UK?
Established in 1998 and a Drum Top 50 Client Rated Digital Agency, Box UK's track record of success spans hundreds of high-priority and mission-critical software projects, delivered over more than twenty years.
A focus on heavy-use, multi-user platforms has given us deep experience in creating scalable, resilient and high-transaction systems for clients across the globe.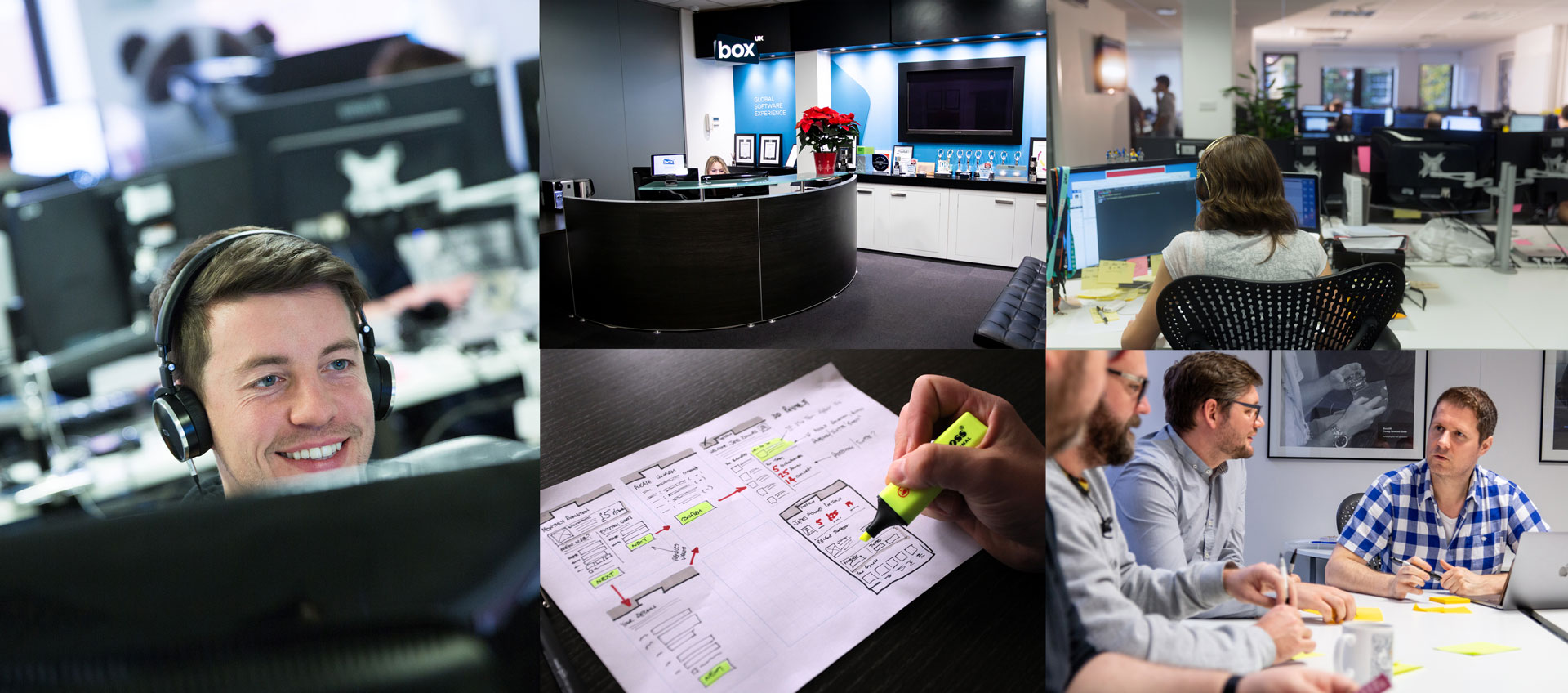 What we do
With an enterprise pedigree and a passion for technology, Box UK offers an unrivalled depth and breadth of experience in the development of scalable and resilient software systems – managing these full-lifecycle projects right the way through from planning to post-launch platform management.
Working with local, national and international organisations across a broad range of industries, our team of developers, solution architects, UX consultants, system engineers and product owners has built up an impressive portfolio of successful and award-winning projects.
We also excel in rescuing legacy projects, developing proofs-of-concept, embedding cultural and behavioural change via the implementation of agile, and conducting strategic analysis of your existing technology (or marketplace) to enable future decision-making.