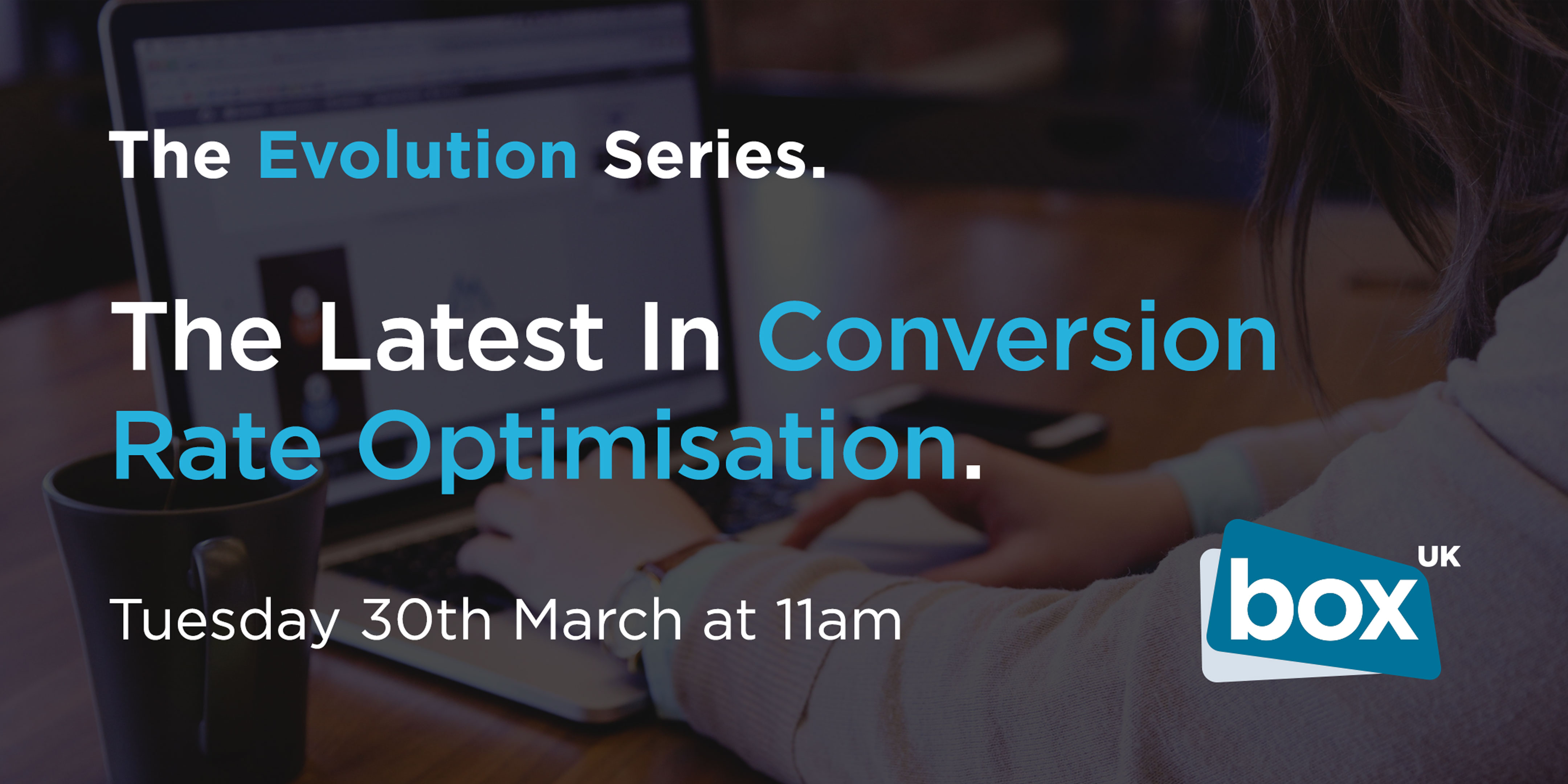 Quick ways to improve conversion rate and rapidly increase your online sales.
The recent explosion in online commerce and shift in consumer buying behaviours has provided huge opportunities for businesses that are maximising their ecommerce potential. But with fierce competition and tightening marketing budgets, how do you ensure you're getting the most out of your digital channels?
Increasing your conversion rate by as little as 1% could drive a huge increase in revenue. And it doesn't have to be complicated. Conversion Rate Optimisation is all about providing frictionless user journeys to make your customers' experience as effortless as possible.
To understand what CRO tactics are working right now, ways to benchmark your conversion rates against the competition, and how small changes can deliver big returns, Box UK Founder & Managing Director Benno Wasserstein spoke to a panel of ecommerce experts including:
Steph Le Prevost, CRO & UX Manager at Specsavers
Julie Abelstedt, CEO of Abelstedt
Becki Stephens, Marketing Manager at Caleño Drinks
Read the report for the valuable insights about how you can kick-start your own CRO strategy, or to watch the event back yourself.