The shift towards ecommerce that's been taking place for many years has been hugely accelerated by the COVID-19 pandemic.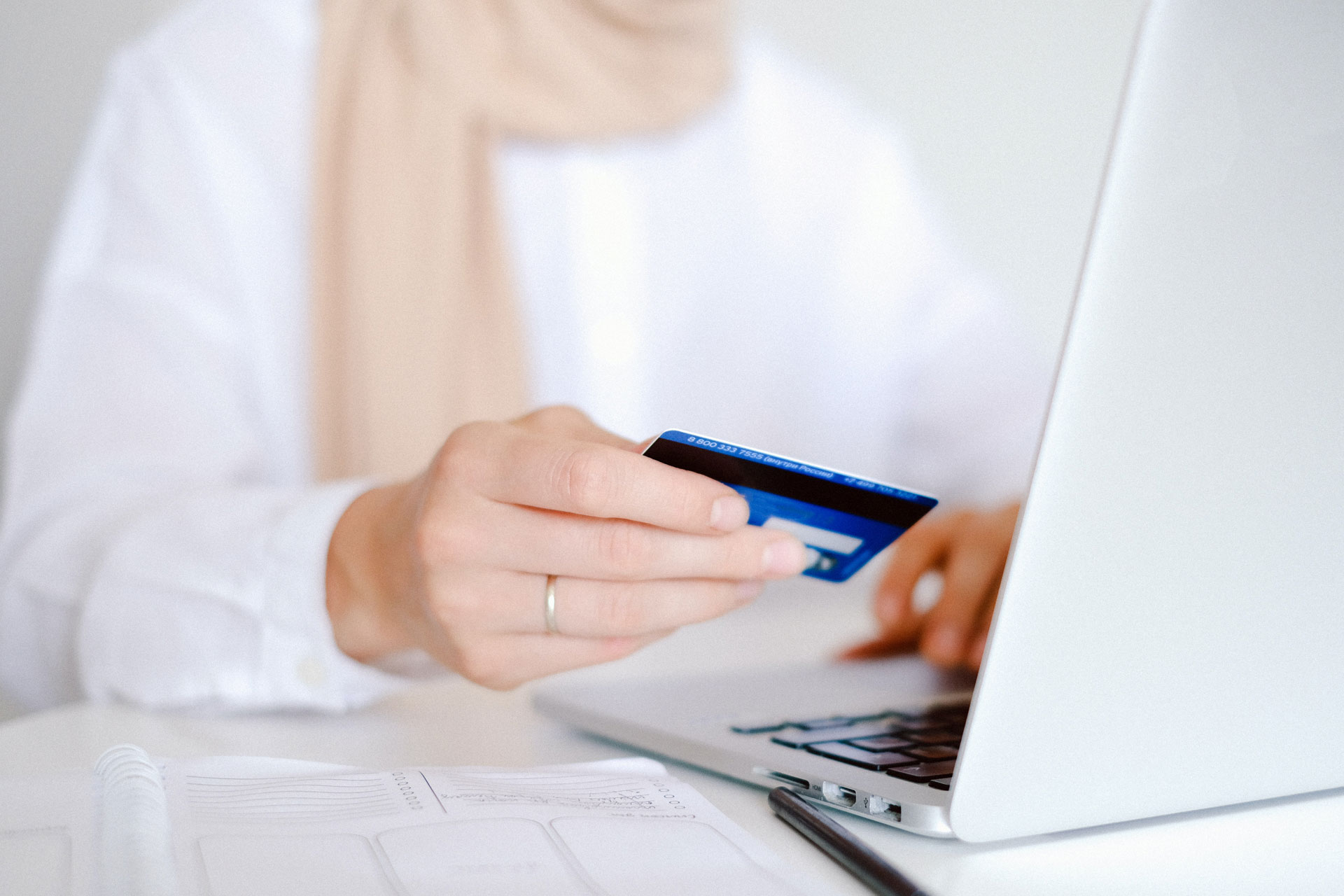 With the US market seeing 10 years' worth of growth in just 3 months at the start of 2020 (source: Shopify), retailers across both B2B and B2C markets have had to review, adjust and in some cases completely overhaul their strategies, and those that have invested in building a strong online presence have been able to thrive (something we've explored previously in this recent blog post).
As well as responding to growing demand for online retail from existing consumer bases, the ecommerce boom has presented opportunities to expand into new spaces, with many B2B organisations looking to the Direct to Consumer (D2C) market, which has been exhibiting double-digit growth rate over the past few years, and is expected to grow by 19.2% through 2021 (source: Entrepreneur).
Allowing wholesale retailers to serve consumers without the need for an intermediary, this approach provides access to a whole new audience, and helps remove complexity and overheads from supply chains. However, while the benefits of moving into D2C from B2B are well understood, organisations must adapt to the specific requirements and behaviours of a D2C audience if they are to succeed, and ensure their ecommerce ecosystem is optimised to support them in their aims.
B2B consumer trends
At Box UK we're experienced in helping B2B organisations build an effective ecommerce presence, having supported organisations such as RS Components in expanding into new markets through the delivery of powerful digital platforms. Our multidisciplinary teams are also able to ensure these platforms provide the high-quality experience B2B consumers have come to expect as standard, as they become increasingly informed and influenced by their encounters with leaders in the B2C space.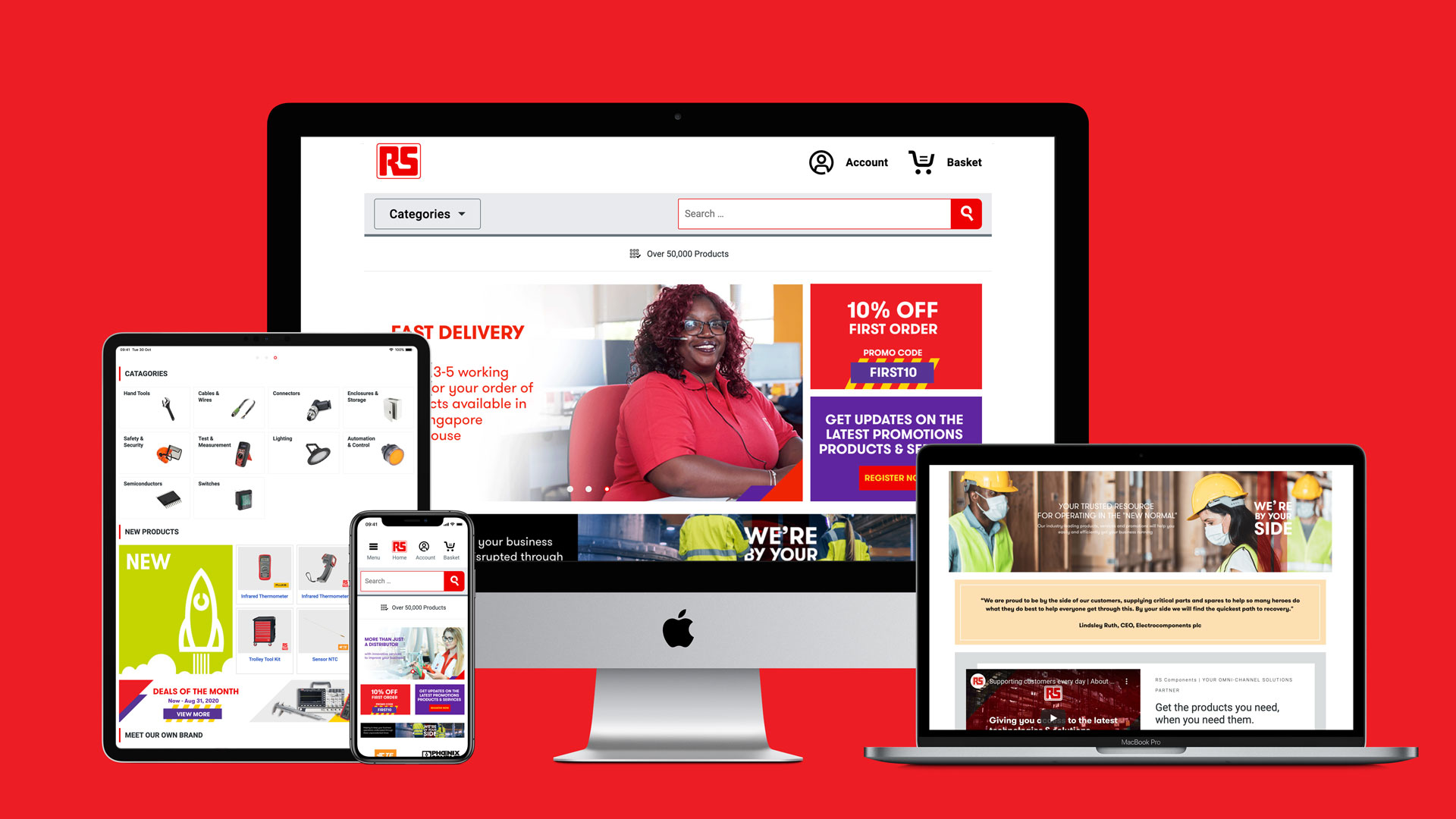 Our solutions also take into account specific B2B needs, which we've written about in more detail here. This includes making functional product information highly visible and easy to understand, supporting users in finding the specific items they're looking for through clear taxonomies and powerful search tools, and integrating functionality to support repeat orders and high-volume transactions.
Moving from B2B to D2C
Consider the customer experience
While a focus on the customer experience is now just as important for B2B customers as it is for direct consumers, there are some key differences wholesale retailers will need to accommodate to support seamless D2C ecommerce journeys.
It's vital to make the browsing experience a pleasant one, as direct consumers are less likely to be looking for a specific product and instead may have a generic category in mind (e.g. 'skirts', 'coffee machines' or 'surfboards'). Personalisation functionality and recommendations can aid users in discovering products that are relevant to them, and product information can include more emotional content to create an instant connection (while still ensuring functional details are clear and accessible).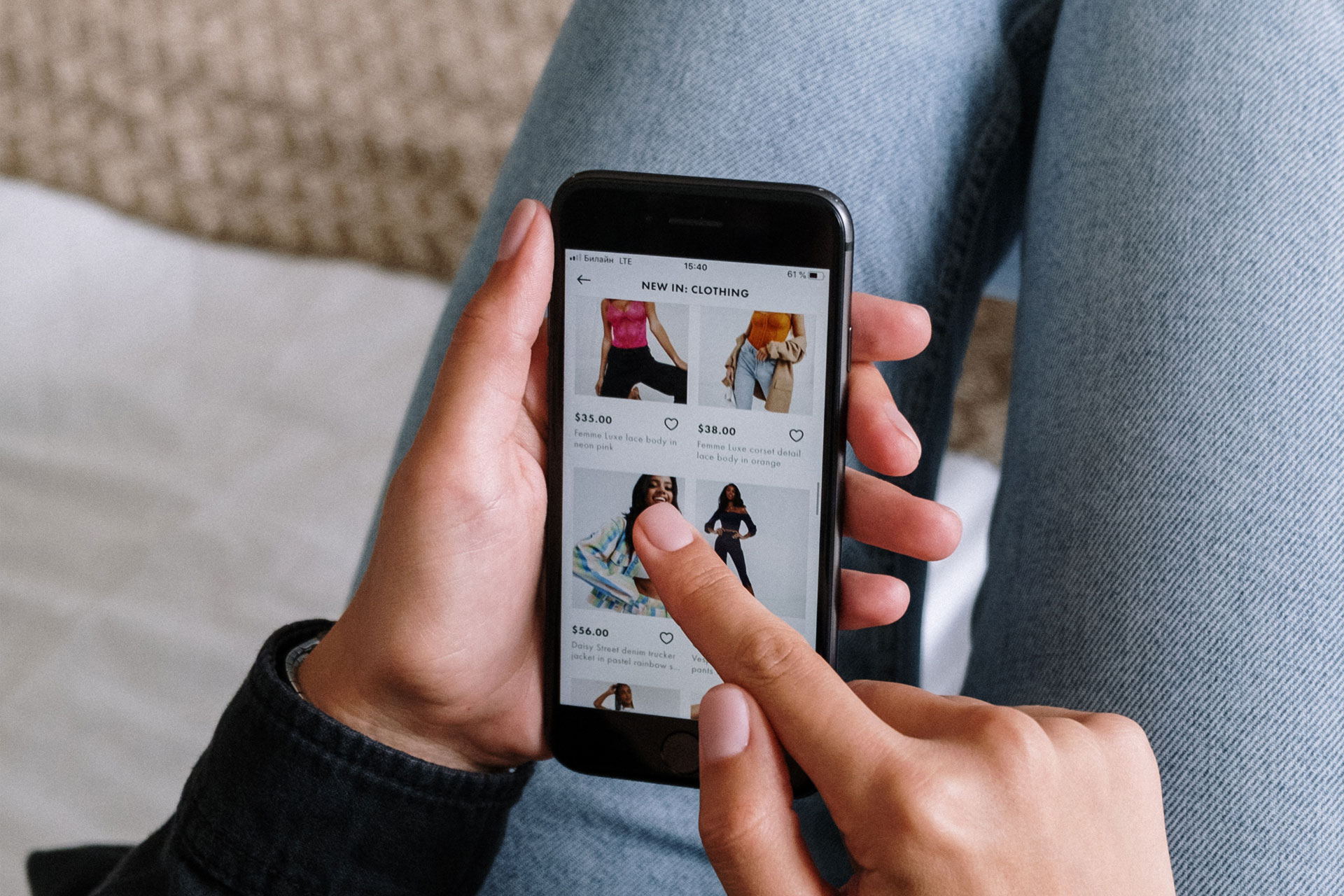 With the majority of purchases beginning as an online search, taking an SEO-first approach to development is crucial, in order for your products to appear against relevant and popular terms. Securing the speed and performance of your platform is vital to help search engines understand site quality and rank your site accordingly, while implementing structured markup can send signals about the type of products you're selling and make key information immediately visible.
Consider too value-add features such as supporting content (this may be written how-to articles, imagery showing your products in situ, or video content) and community resources. RS Components themselves have seen how investing in building in a strong community can support ecommerce objectives, through their DesignSpark platform which targets both professional engineers and hobbyists. Today DesignSpark serves over 750,000 registered members worldwide, driving engagement and interaction as well as directly contributing to the bottom line through the integration of links to relevant products from the RS Online catalogue.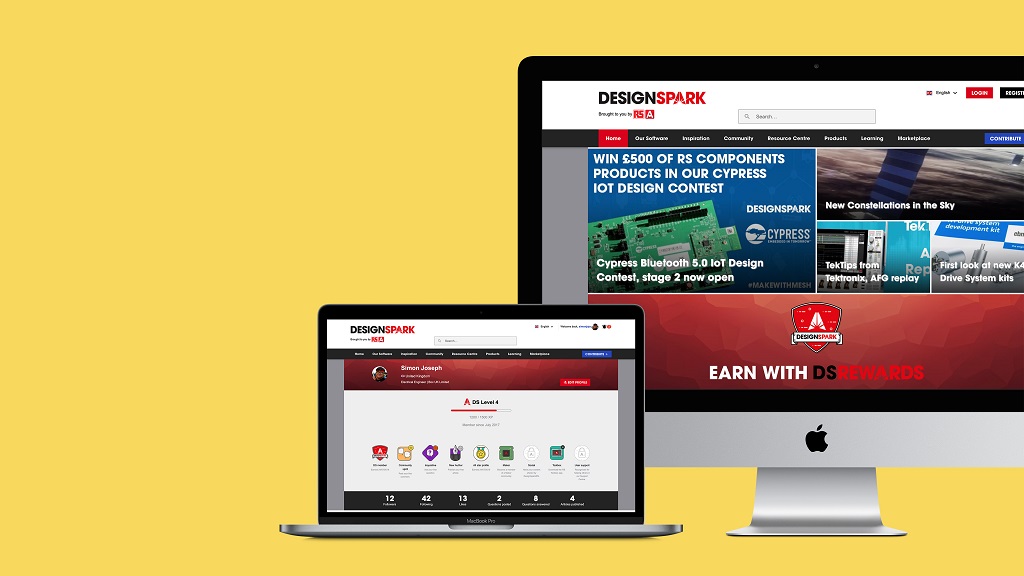 Build a robust technology ecosystem
The technology powering your ecommerce platform is equally as important as the experience you design. Get it right and you'll be equipped to support the end-to-end purchase lifecycle; get it wrong and you risk losing out on significant revenue and profit.
Payment is of course an essential element of any ecommerce offering and the process must be seamless, to avoid frustrating users and putting them off purchasing from you again. Unlike B2B buyers who typically require an account to support with invoicing and repeat orders, guest checkouts are a popular feature in the D2C ecommerce space, reducing friction and removing barriers to purchase. It's also important to research the payment methods your audience prefer and make these available to them, as well as cater to any specific requirements such as subscriptions and membership-based services.
There are many additional integrations you will need to consider to build a comprehensive D2C ecommerce ecosystem, whether it's installing new solutions or configuring existing systems to meet new use cases. These include delivery and fulfilment services, tax and compliance engines, and marketing and CRM capabilities, all of which will inform your solution architecture design and development requirements.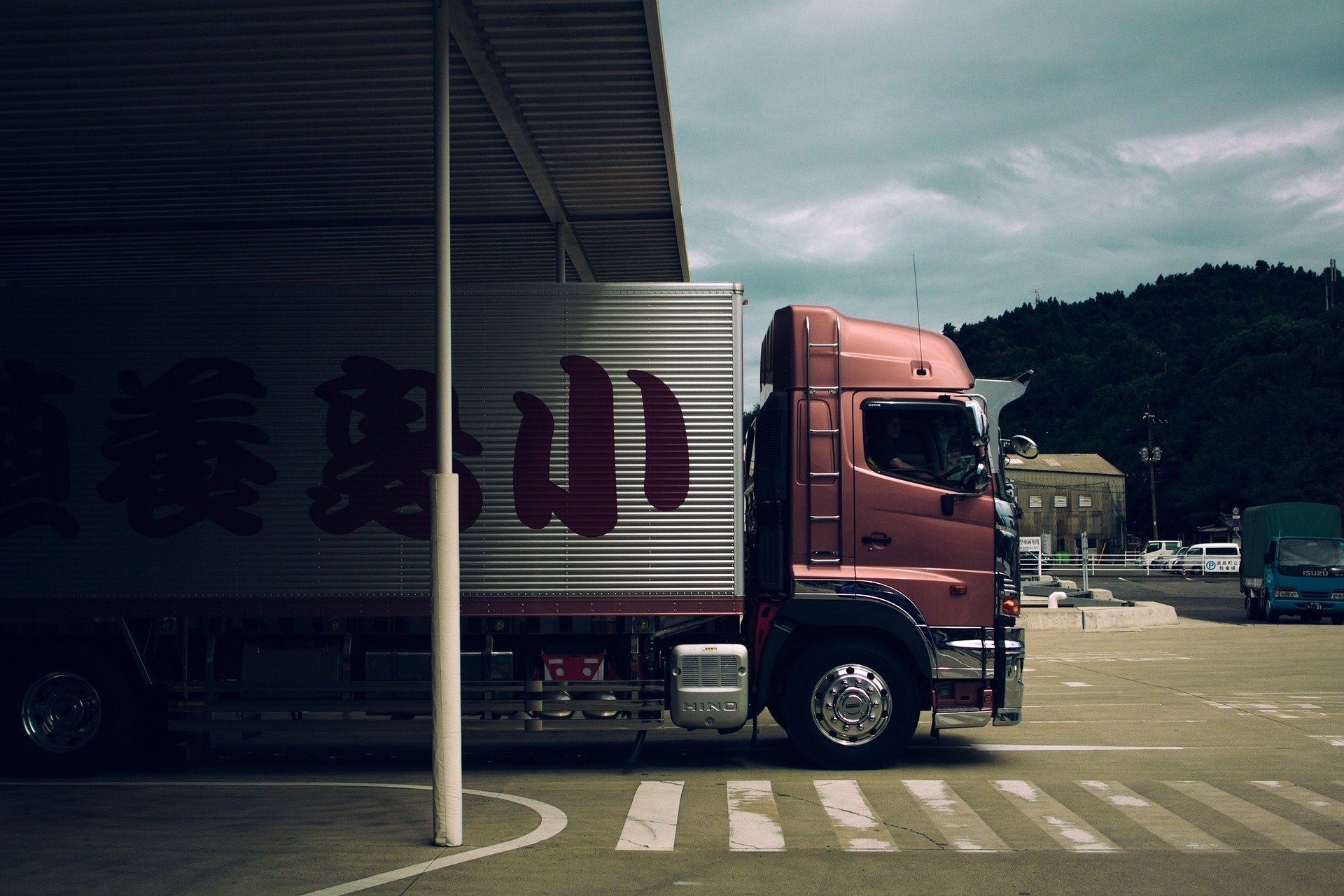 You'll also want to think about where your products will be displayed; is it enough to host them only on your website, or can you increase your reach through external marketplaces and social selling? We are seeing a growth in the popularity of headless solutions to help address this requirement, which decouple back-end content from front-end delivery mechanisms to provide maximum flexibility for retailers.
Turn tactics into strategy
If 2020 was the year of rapid reaction to new demand and worldwide disruption, 2021 looks set to be the year these tactical activities become integrated into business strategies, ahead of a 2022 'COVID-Exit' (as predicted by McKinsey).
This should begin with a clearly-defined value proposition, driven by user research and discovery activities to ensure your vision and values align with those of your audience. Think too about which groups or regions you'll be targeting as you may find you need to take into account international considerations, including differences in currency and language as well as the logistical and cultural variations that exist from market to market.
Responsiveness will remain key, particularly as behaviours continue to shift in response to changing restrictions. D2C is typically a faster-moving space than traditional B2B markets, so taking an iterative and agile approach to designing, building and testing solutions is key. You should also make the most of any data and analytics you have available to understand and react to trends in demand and behaviour, and capitalise on opportunities for improvement or expansion. Be careful to adhere to any legal requirements too (such as GDPR), as different regulations and legislation may apply in the D2C space.
Driving digital transformation
B2B organisations face unique challenges when expanding into the D2C market, and at Box UK we're well aware of these, having helped organisations such as OKdo launch new direct-to-consumer offerings to a global audience.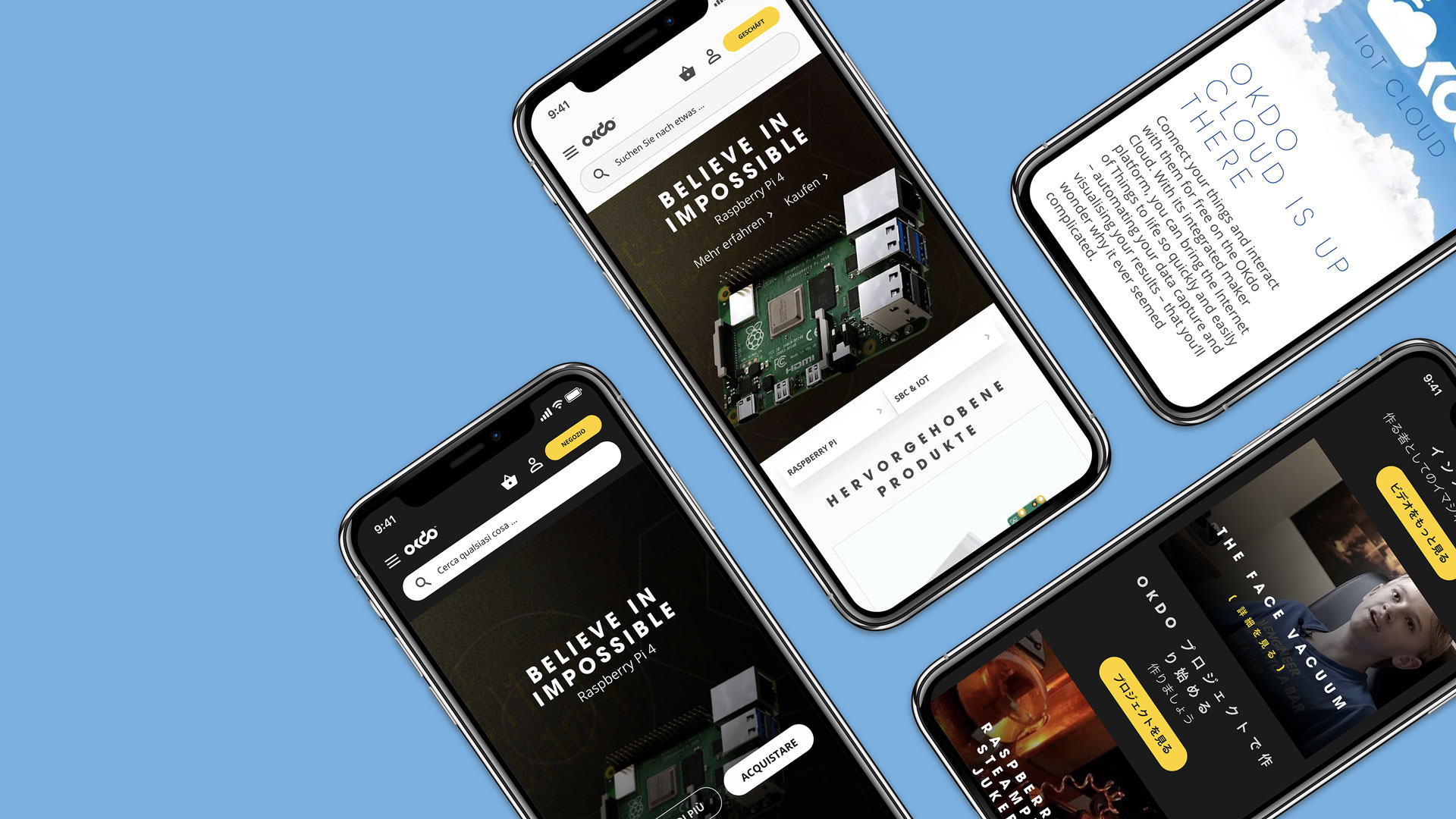 Investing in your ecommerce capabilities is of paramount importance, to provide an enticing online shop front and guide consumers as they search for, find and receive products. We've seen big success in our clients' use of WooCommerce, which supports quick time-to-market and high levels of flexibility and usability, as well as providing full ownership over the ecommerce platform.
Applying cross-sector expertise, we help organisations unlock best practice and innovation from the retail sector and beyond to support exceptional online experiences, while our enterprise development pedigree enables us to deliver high-quality solutions that rapidly drive value back into the business. Find out more about the work we've delivered for our clients, or get in touch to discuss your specific requirements and goals.