Our kit list and setup (after much trial and error)
As a business, we have always loved collaborating in person, whether it's workshops, stand-ups, tech-talks, whiteboard solutionising or just water cooler chat. But like millions of other companies, we've also embraced remote and flexible working, and experimented with a number of video setups along the way. Some of the tools we've tried (not to say they're no good, they just weren't suitable for us):
WebEx
GoToMeeting
Skype
Google hangouts
Highfive (including dedicated meeting room cameras)
In the last year we finally feel like we've nailed it. This is our typical kit list:
Zoom Rooms licence (£400 per room per year): to run Zoom's conferencing functionality
65"/75" TVs: to display video links and screen sharing (we've used the more reasonably priced brand Hisense)
Mini PC: to run the Zoom Rooms software and power the TV display
All-in-one camera/microphone/speaker (AVer VB342): to provide audio and video connection to remote participants
iPad mini and stand: provides access to meeting calendar and control of room settings such as audio levels, camera direction, and screen sharing
Kaptivo for Zoom Rooms (a whiteboard camera we are currently trialling)
While costs are vastly different from any enterprise video setup, we completely appreciate they may still be out of reach for many SMEs. Setting up each Zoom meeting room has cost us around £3,000, including licenses, camera, TVs (we have two side by side in some rooms) and an iPad mini. Costs could be reduced by using one smaller TV and choosing alternative cameras.
Hello Zoom
Zoom Rooms makes it incredibly easy for team members to set up scheduled or impromptu audio and video calls. Using an iPad mini, Zoom represents a big leap forward in terms of reliability and ease-of-use, and with features such as Google Calendar integration it's been simple to embed it into our existing processes.
In the past four months we've 'Zoomified' half of our meeting spaces, and are regularly reviewing how well this serves our needs as the number of people working either partly or fully remotely continues to grow. We're also trialling a portable all-in-one camera (Logitech ConferenceCam Connect), which has enabled people to be remotely involved in client visits, pitches and other off-site events.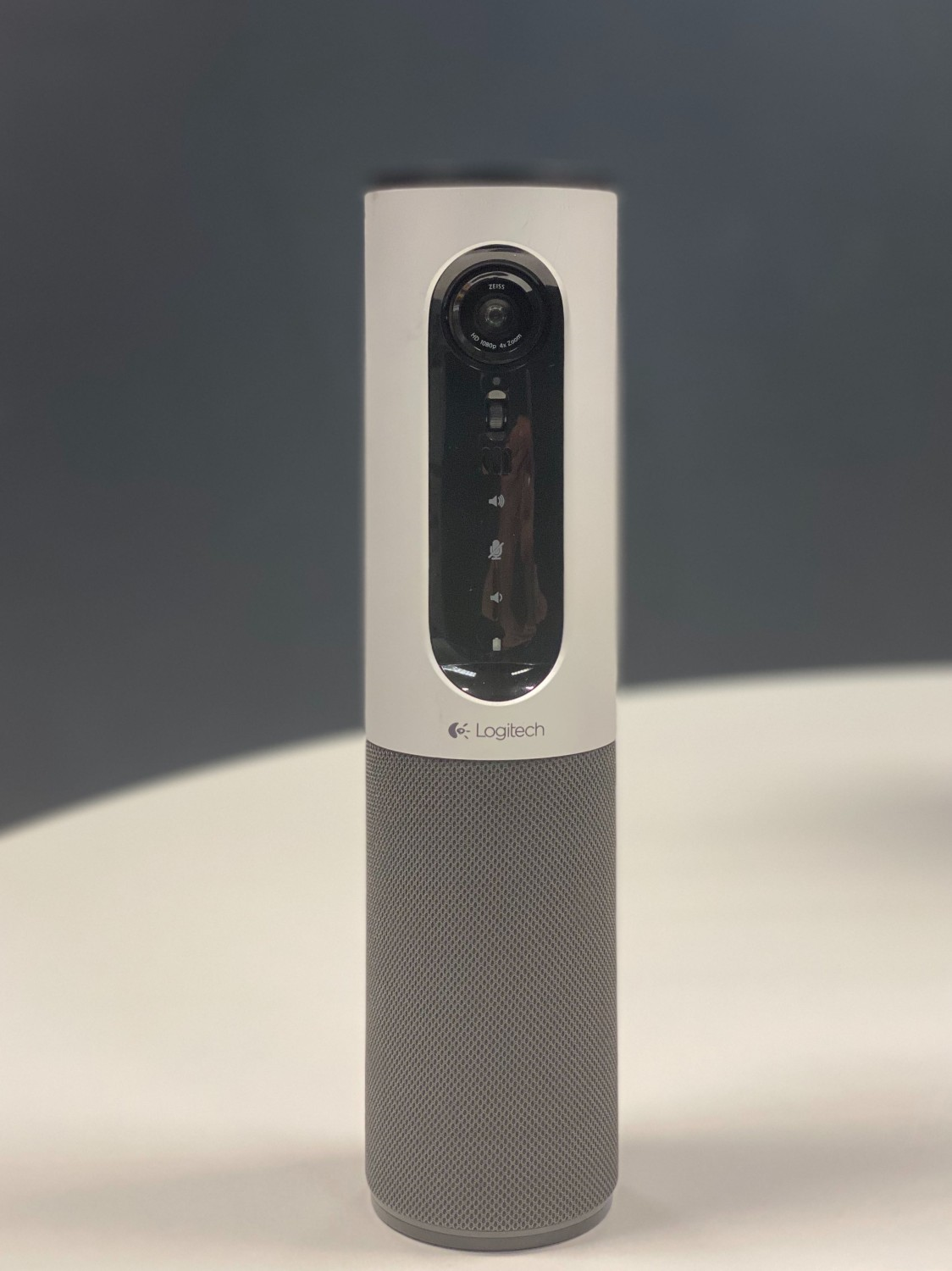 The remote ecosystem
While Zoom Rooms has already had a big impact, it of course takes more than a single piece of technology to affect a true shift in the way teams work. At Box UK especially, continuous collaboration and communication are vital to the success of our projects, so we've had to look at how we can support this when face-to-face options are unavailable. (Even more so considering that collaboration and communication topped a list of issues remote workers struggle with in the most recent State of Remote Work report).
Fortunately, there are plenty of (affordable) tools out there that enable knowledge and ideas to be shared and discussed through remote channels. For example, we've long used GSuite to share documents, Confluence to centrally record important information, and Slack to support real-time updates, making it relatively simple to adjust for increased remote working.
A perhaps more overlooked factor in ensuring remote participation is how well it's supported by the wider organisational culture. Alongside collaboration and communication, loneliness was cited as the biggest struggle for remote workers in the State of Remote Work report, and it's important that we're able to offer these team members the same vibrant and open working environment that office-based employees experience.
Dedicated, proactive line management can be key to countering this risk, as it provides a space for remote workers to raise concerns or challenges, and also ensures that they don't lose out on valuable elements of the job such as learning and development. We also strive to make these team members feel included by encouraging remote participation in company-wide meetings and tech talks, and even sending them treats in the post as part of any social reward initiatives.
Is it worth it?
We're part-way through our journey to facilitate seamless remote working, and it's likely that this will remain ongoing as we seek out further improvements and opportunities. What is clear though is that equipping our business with remote capabilities has had a significant positive impact on productivity, both by enabling us to grow our remote workers, and in response to some unexpected circumstances, including an office refit, recent flooding in the UK, and now the coronavirus.