A drive towards outsourcing
The increasing pace of digital transformation – driven in part by the pandemic, and more widely by changing audience behaviours and technology capabilities – has brought the digital agenda to the forefront of conversation. Highlighting the scale of this trend, the latest Deloitte Global Shared Services and Outsourcing Survey Report reveals that 61% of organisations cite digital agenda acceleration as the biggest impact the pandemic has had on their plans for the next two to five years.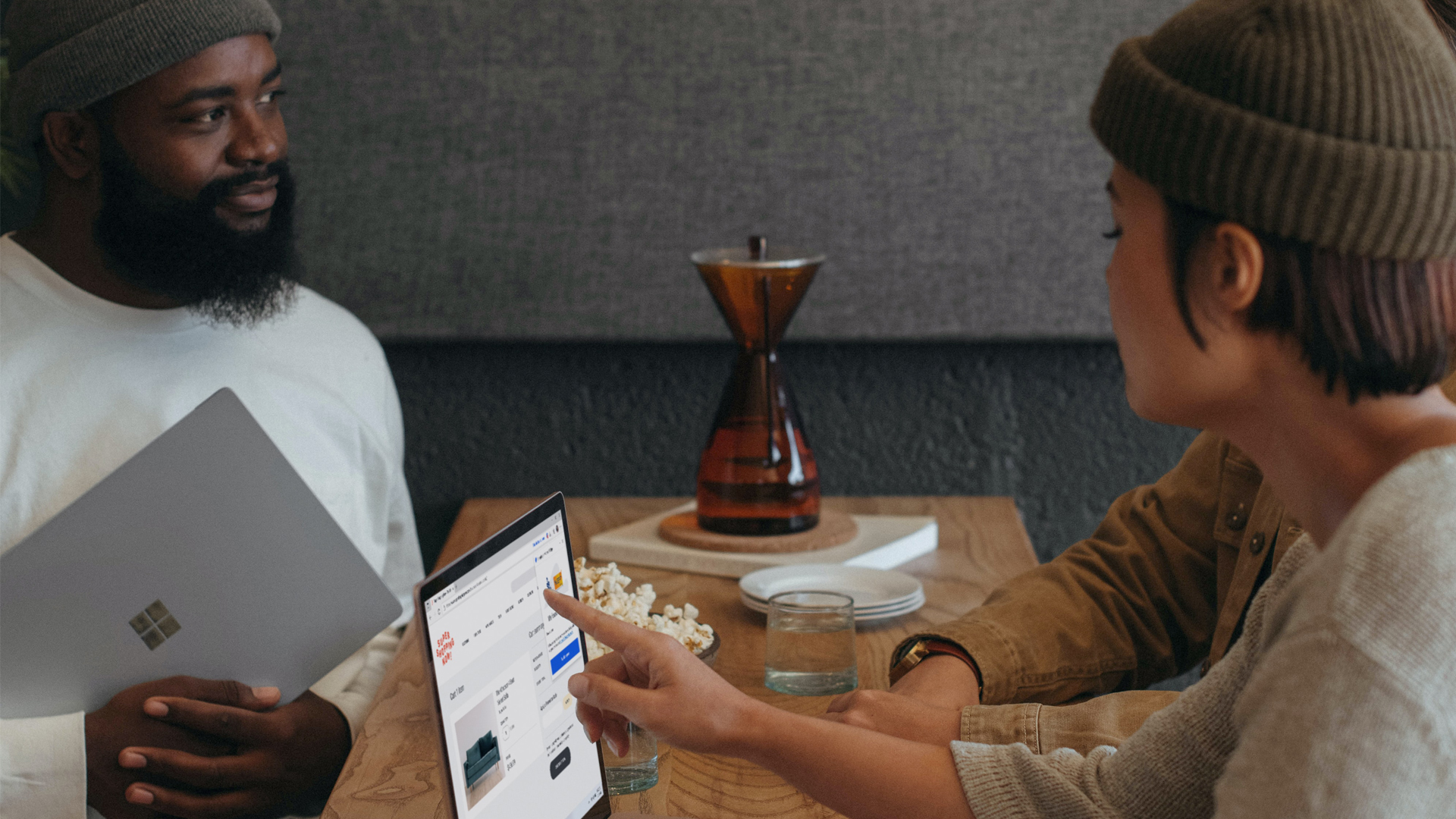 It's clear that digital technologies are no longer solely the focus of software development companies. Organisations across the full spectrum of industries need to consider how they will meet the needs of their audience digitally, and deliver the high standard of customer experience required to stand out alongside leaders in the space.
To provide them with the skills to succeed, many organisations are turning to external development solutions, with the above Deloitte survey showing that for 26% of respondents, the biggest impact the pandemic has had has been to increase focus on shared services and outsourcing. As a result, the global market size of outsourced services now stands at $92.5bn (source: Statista), and 65% of organisations include outsourcers in their delivery model (source: Deloitte).
Clearly there are many benefits to be gained from outsourcing software development activities – plus a wide range of different options available to deliver you the results you need to build mature digital capabilities and services.
Benefits of outsourcing software development
Flexible access to resource
One of the primary drivers for organisations choosing to outsource software development, vs the decision to insource development, is that it provides greater flexibility over what resource you pay for and how this is deployed. Working with an outsourced development partner puts you in control, meaning that you can agree resource to suit your needs.
To realise maximum returns from your digital investment, you'll likely want to balance short-term tactical activity and 'quick wins' with strategic initiatives that drive long-term value and growth. You may therefore want to engage an outsourced development partner for a one-off project, a series of projects, an ongoing programme of work, or any combination of these.
Understanding what you want to achieve can help you in selecting who and how you engage your development partner. For example, if you're looking for support to get an existing internal project over the line you may want to consider a product acceleration team model that can work quickly to bring you back on track. Alternatively, you may benefit more from a consultative development partner that can provide strategic advice alongside technical execution – as we do at Box UK for clients including RS Components, Ogi, OKdo and BMJ Best Practice.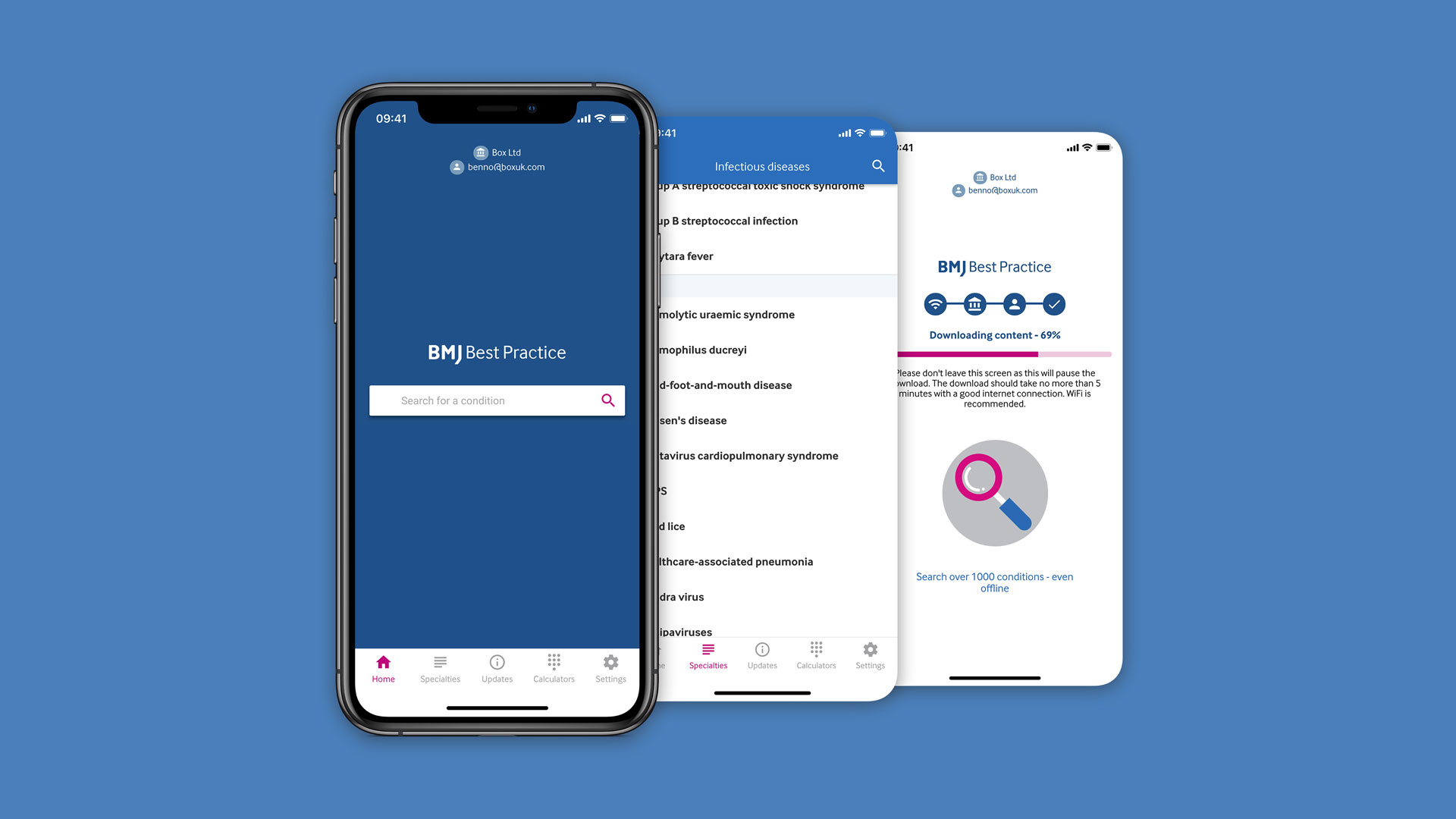 For more standard applications and processes, you may want to consider a Commercial Off-The-Shelf (COTS) solution. These mass market tools remove a significant amount of effort and overhead from your team, however they typically give less flexibility and control than something bespoke, or might require additional customisation to meet any specific needs. (To learn more about the advantages and disadvantages of COTS vs bespoke software, take a look at this blog post.)
Whatever approach you take to bringing in external development resource, you can target it to fill any gaps your internal team is not able to fulfil. It's likely that they will be dealing with multiple requests that make sustained feature development challenging, and working with an outsourced development partner can help balance these disparate strands of activity.
For example, you might want your partner to take responsibility for delivering new features and functionality, to allow your internal team to maintain your existing applications more effectively and efficiently. Conversely, you might choose to work with a team experienced in managing and improving legacy systems, who can advise on technical debt and bug fixes while your internal team defines and implements your future roadmap.
Access to a flexible pool of outsourced resource also enables you to scale your commitment up and down as requirements dictate. For example, start-ups frequently work with development teams as they grow and mature, while large enterprise organisations can benefit from a smaller team able to rapidly respond to urgent demands or explore innovative new ideas, without compromising day-to-day activities and revenue streams.
Specialist expertise
Alongside targeting resource where it's most needed, you can tailor the specific skills you bring into your organisation, and benefit from an outsourced development partner that works with digital technologies day in, day out. This will help safeguard the quality of any code delivered, and ensure attention is paid to the "Non-Functional Requirements" of your software such as security, performance and maintainability. (To learn more about non-functional requirements, also known as NFRs or Quality Attribute Requirements, take a look at our introductory blog post on the subject.)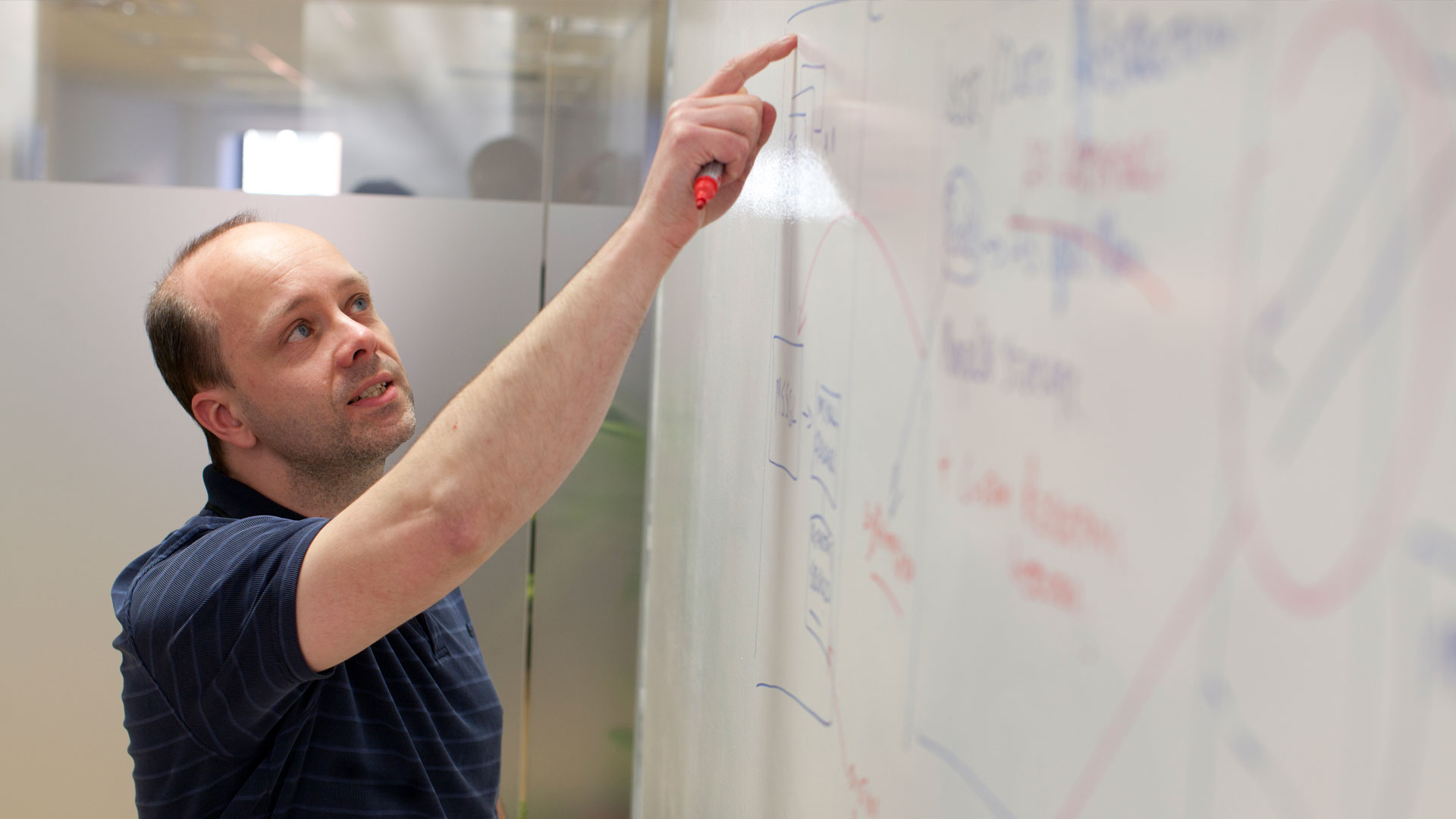 Working with an experienced development partner should also increase confidence that your project will be managed and governed in the right way – helping remove administrative burden and overheads from within your organisation, while giving you necessary visibility and control. You can even work with your outsourced development partner to improve governance within your internal teams and support the delivery of future projects (something we offer here at Box UK as part of our embedded teams offering).
Of course, effective software is about more than just the quality of code that underpins it. You need to be sure that it will deliver against your objectives, and provide a great experience for your audience that fosters greater loyalty and engagement. This can be achieved by bringing in an outsourced development partner that can work across the end-to-end project lifecycle, delivering value-add services to ensure the success of your project including:
The flexibility offered via an outsourced development model also means you can combine the specialist expertise of multiple partners to deliver exactly what you need, in a process often referred to as 'multisourcing'. For example, at Box UK we regularly work with branding and communications specialists to translate the client vision into digital designs, and have also worked with third-party solutions providers to build powerful additional functionality into the platforms we deliver – as we did for our client OKdo, to provide them with a fully-featured ecommerce platform that would power their IoT and SBC offering.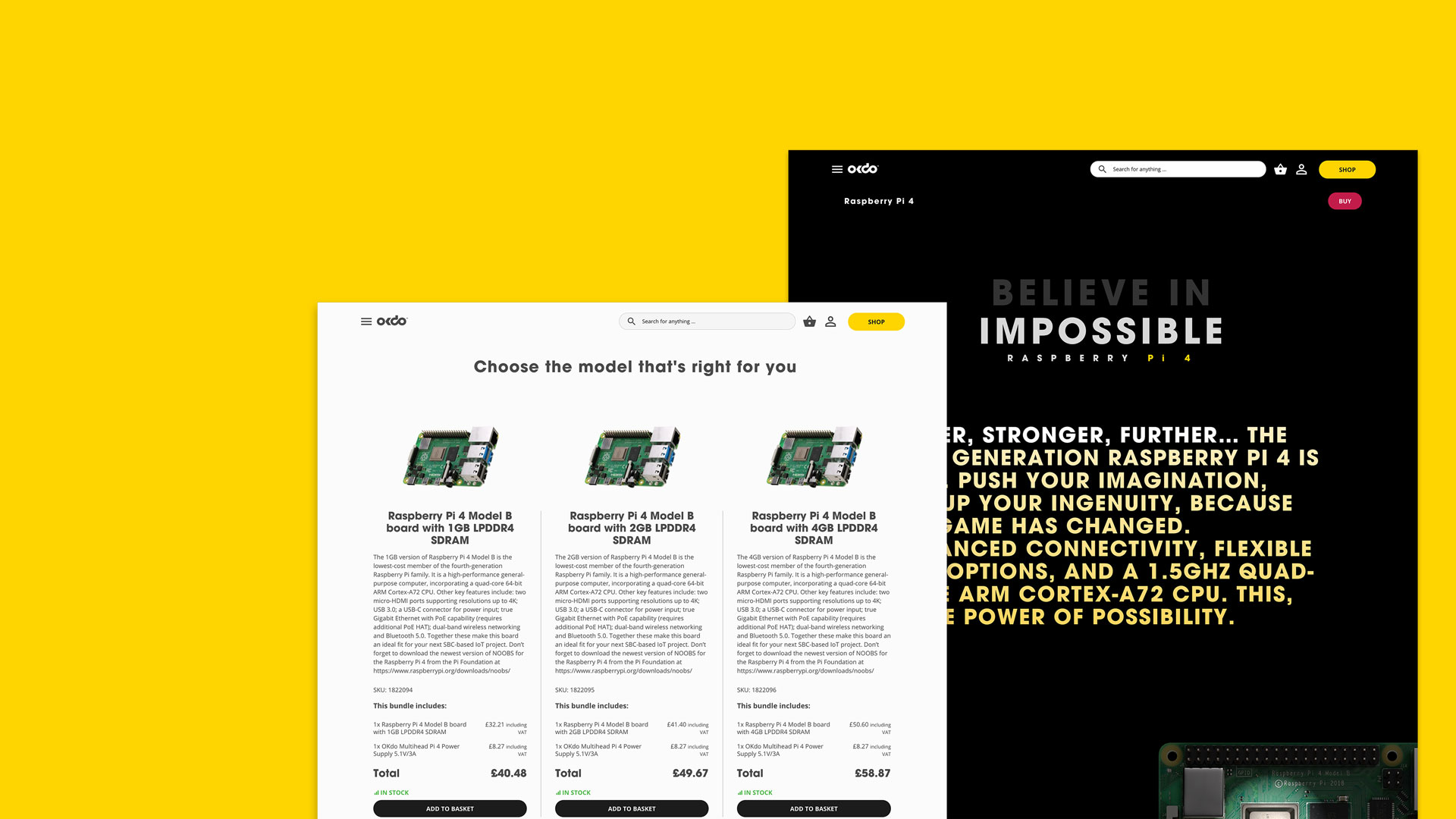 Identify and respond to opportunities
Now more than ever, digital is an incredibly fast-moving space, and those organisations that are able to quickly respond to new opportunities will be best-placed to drive long-term success and growth. However, if your internal teams are focused on meeting tactical deadlines and managing multiple requests, it can be difficult to take a breath, step back, and look at the bigger picture.
This is where an outsourced development partner can provide a great deal of value – drawing on their experience working with organisations of every industry, size and service to bring the most innovative ideas to bear on your digital strategy, and identify areas for improvement and optimisation. At Box UK we've seen first-hand how audience expectations are informed by leaders across the digital space, putting the imperative on all organisations to invest in their online offering, or risk getting left behind.
Organisations can also benefit from their development partner's experience and expertise over the long-term through knowledge-sharing activities, ranging from internal learning and training sessions to collaborating on tasks, and even models like the embedded team approach mentioned previously.
Finally, it's important to ensure you're able to react to any opportunities once they've been identified. An Agile approach to development is useful here, and can also be embedded into your team through Agile coaching and consultancy activities.
Tips to ensure project success
Now that we've covered some of the key benefits of outsourcing software development, you might be ready to start looking for a partner that can support you in delivering your digital strategy. At this stage it's crucial to take a considered approach to choosing and managing your outsourcing partner, to ensure your investment delivers the outcomes you're after.
Building a shared understanding of your requirements is crucial, so make sure you factor regular communication loops and opportunities for collaboration into your work schedule, so that everyone is working towards the same vision.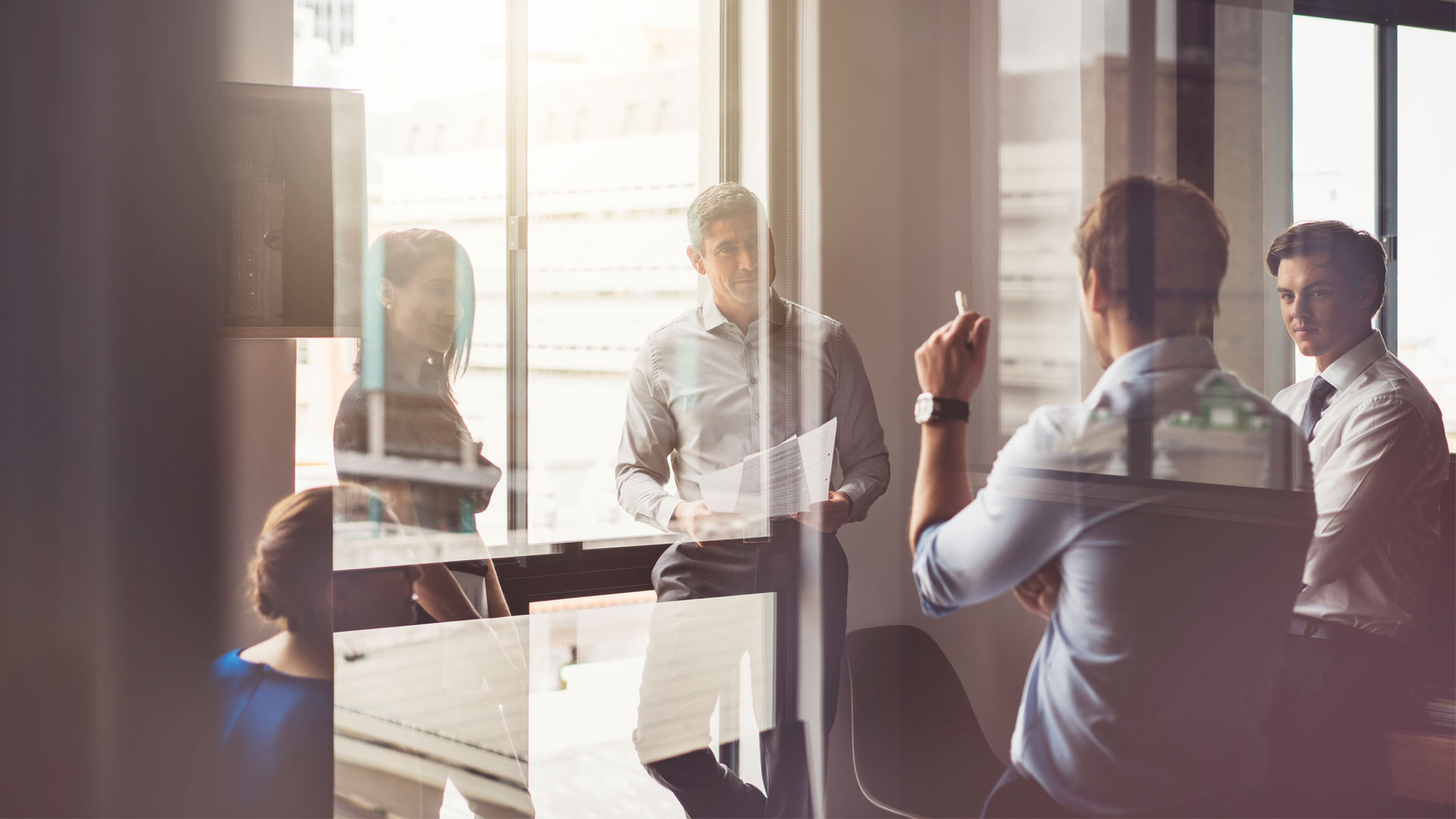 This reflects a wider trend of focusing on the potential of digital to create value for organisations, compared to solely saving on costs (although of course they can do that too), which is something we've covered previously in this insight article. You may even want to consider adopting a product team approach that is centred on driving outcomes over outputs, and delivering solutions that have a measurable impact on business metrics and goals.
It's also important that the vision you build and the outcomes you focus on are shared across the wider organisation, to support stakeholder buy-in (a crucial ingredient in any successful digital project, and something we've written about previously here). This can be supported by impact-focused case studies from your chosen development partner that are relevant to your specific industry, technology, desired solution or situation, and which demonstrate success and return on investment – giving you confidence to drive your strategy forward into the future.
At Box UK we have extensive experience supporting organisations across the globe at every stage of their digital journeys, delivering standalone development projects and long-term programmes of work that make a real difference to businesses and their users. Take a look at the work we've delivered for clients in the past, and get in touch to find out more about how we can help you tackle your business-critical software development challenges.