With unparalleled accessibility, usability and scalability, the National Gallery's site delights users and administrators alike.
The client
The National Gallery in London was founded in 1824 and houses over 2,300 paintings dating from the mid-13th century to the beginning of the 20th century in its home on Trafalgar Square. The gallery's website currently attracts over 6 million unique visitors each year, exceeding the number of visitors to the gallery itself.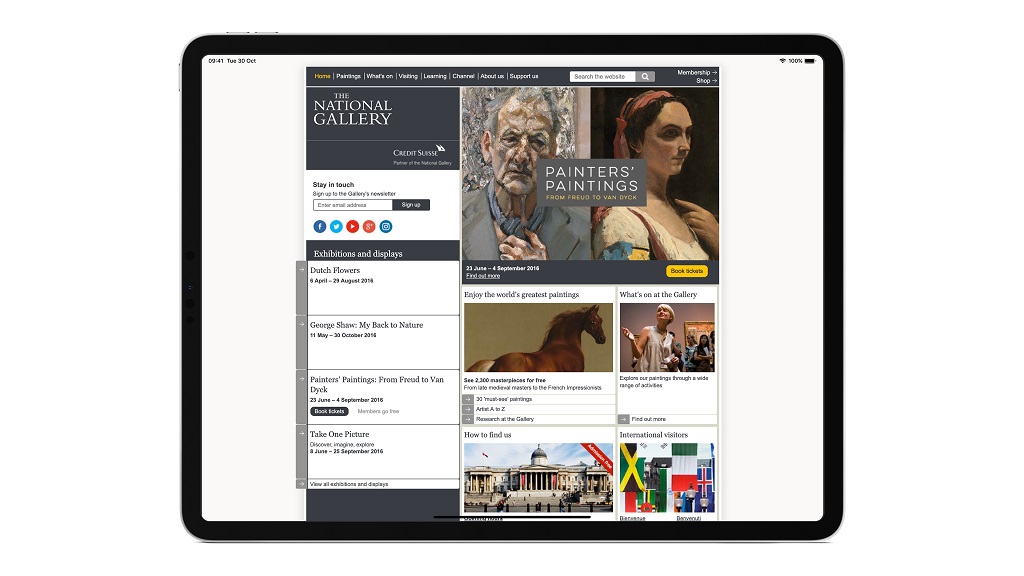 The challenge
Box UK were called upon to integrate a cutting-edge Web Content Management System with the National Gallery's existing systems. To cater for the website's expected growth and development, a scalable, extensible solution was required. In addition, the CMS provided needed the capability to cope with the migration of a vast amount of website content and digital assets, including images, documents and a diverse range of media files.
As the website audience continues to grow, so do the needs and expectations of its visitors. With this in mind, it was crucial that Box UK could ensure that the CMS and finished website provided unparalleled levels of usability and accessibility.
Our solution
Box UK implemented our Amaxus® CMS, which offers the ideal basis for the National Gallery's website; its stability and flexibility provides them with the tools to easily manage their many layers of multimedia content. Managing the digital versions of the Gallery's collection is made easy through the comprehensive file management system in Amaxus, which was integrated with their existing systems.
Bespoke development work was also undertaken to create and implement a bespoke 'Zoom Tool' module, allowing website visitors to zoom into incredible detail on any painting. Developed via PHP and AJAX using progressive enhancement techniques, the tool is unique in its accessibility; it does not require plug-ins and can be operated using the keyboard.
The outcome
The reinvented National Gallery website builds upon the previous site's content and the Gallery's physical collection, whilst improving the user experience and site functionality. The Amaxus CMS ensures that content is easy to upload and develop, allowing flexibility and providing a base for future improvements to the site.
Key services