A trusted partner
While bespoke development work had already begun to support improvements to the new DesignSpark platform, progress was being hindered by the volume and complexity of dependencies involving the existing system (one that was suffering from high levels of technical debt built up over many years). RS Components knew that if these issues could be resolved then the project could deliver a whole lot more, and so – having enjoyed a successful long-term development partnership with Box UK spanning numerous departments and projects – they approached our team to help them.
Bringing code up to code
Our first task was to conduct a code review to investigate what was going on with both the old and new platforms as they stood, and gain a clear picture of the 'as-is' situation and inform the direction of future development. We worked to define the location and nature of any existing dependencies, identify potential security vulnerabilities and points of failure, and review the levels of test coverage in place – as well as highlighting where improvements could be made to enhance usability as part of a complementary User Experience (UX) review.
Our findings were summarised in a series of clear and comprehensive reports, supported by visual representations of the DesignSpark codebase that made it easy to gain an instant, overarching understanding of quality. Armed with these bespoke software consultancy outputs we could launch immediately into a programme of stabilisation, confident that our efforts were being targeted where they were most needed, and comfortable about being able to quantify the positive impact this activity was making. We also put in place tests that would help us identify and resolve any on-going issues – increasing the number of tests within the existing application by over 150%, and almost doubling total test coverage.
The tools to succeed
Once both platforms were stable, work began on adding valuable features and functionality to help RS Components achieve their core business goals. And with increasing acquisition, engagement and click-through rates among DesignSpark's key performance indicators, the front-end elements of the platform were an important area of focus – in particular the section of the site that provides engineers with access to a range of free design software tools.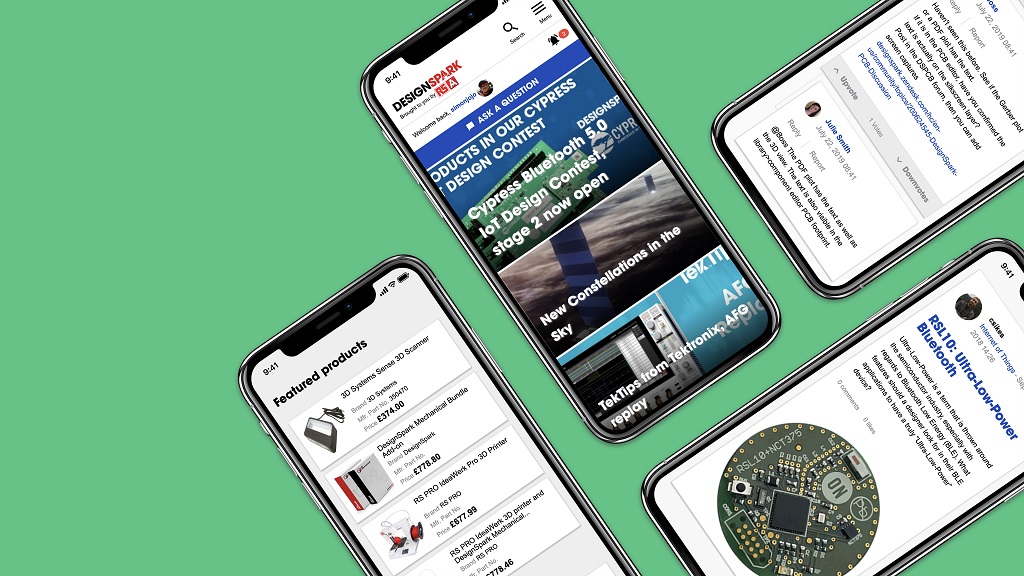 By implementing a standardised and simplified approach to the look, feel and behaviour of these tools, introducing a new streamlined support channel, and providing RS Components with access to usage data and insight we are helping to make this service a much more cohesive and compelling offering for the DesignSpark community – encouraging increased uptake, engagement and loyalty at all levels.
Serving the community
Bespoke development work was also done to improve the knowledge-sharing processes at the heart of the DesignSpark platform, to help support a vibrant and engaged community at the same time as driving down total cost of ownership. It's also now much easier for community members to find the information they need quickly, thanks to a comprehensive review and audit of content prior to its migration to the new platform, while UX improvements to the solution's information architecture, navigation and search capability have further increased findability.
Additionally, workflows and role-based permissions have streamlined the publication of content without compromising on quality – meaning that this community site can now be much more effectively opened up to the community itself.