Launching an enterprise ecommerce platform for OKdo, to reach a global market and power business growth.
The challenge
To rapidly implement an outstanding and fully-integrated enterprise ecommerce platform that would provide a seamless customer experience and support the launch of their new global technology business, focused on Single Board Computing (SBC) and the Internet of Things (IoT).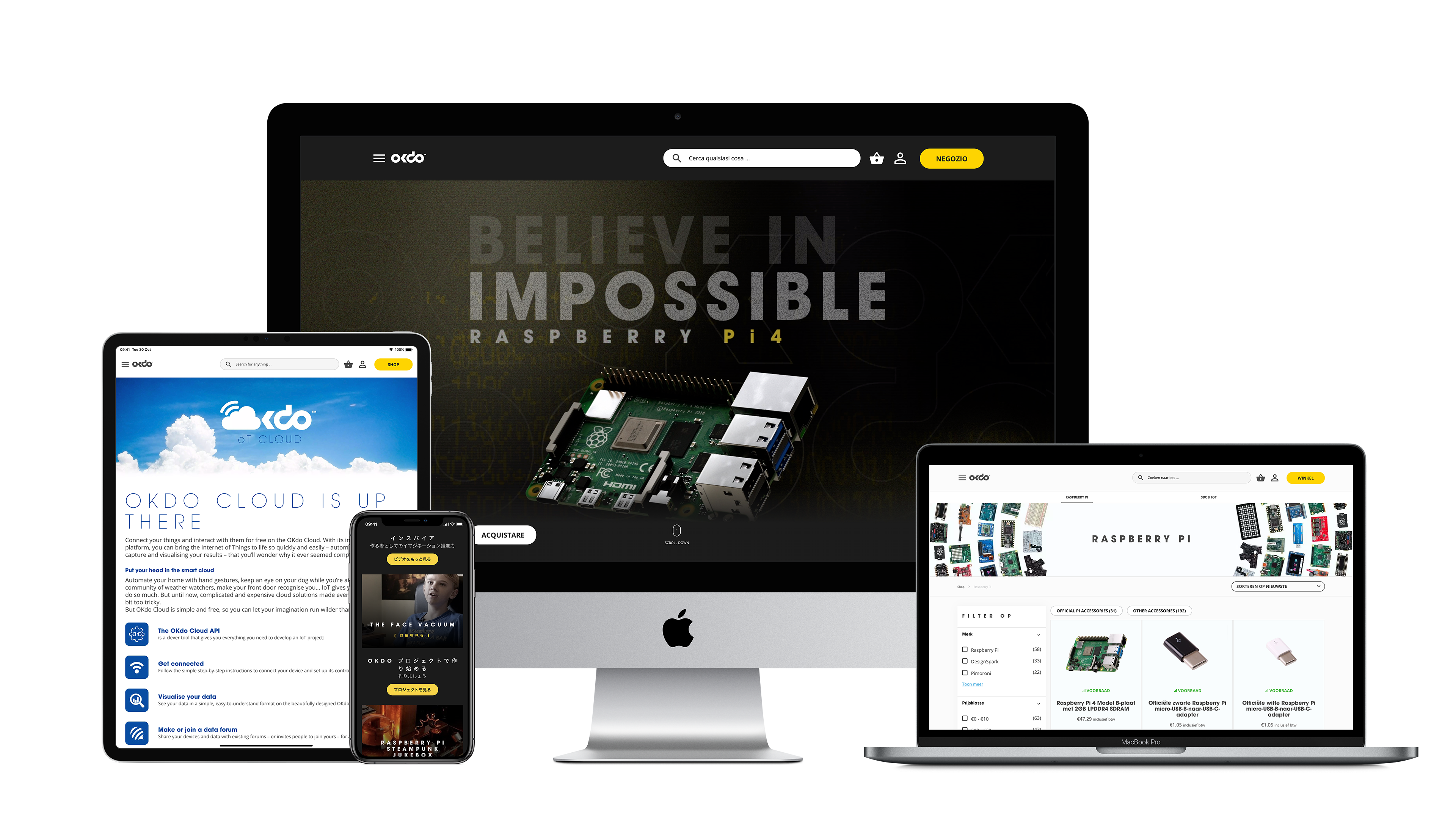 With big ambitions for the brand, on launch the new platform needed to encompass seven separate country sites in six languages, each providing an online shop selling over 5,000 products.
The solution
Given the timescales and flexibility required, OKdo was keen to take a lean approach to development. At the same time, the platform required a rich feature set, to fulfil OKdo's core aim of delivering an outstanding, engaging and seamless customer experience for all its SBC and IoT customers.
We selected WordPress VIP, the enterprise WordPress and WooCommerce offering from Automattic, as the underlying development platform for OKdo.com.
Providing instant enterprise architecture as well as massive extensibility and flexibility, WordPress VIP powers sites for organisations including Dow Jones, the New York Times and CNN – while its ecommerce offering, WooCommerce, runs 20% of the world's top 1 million online stores.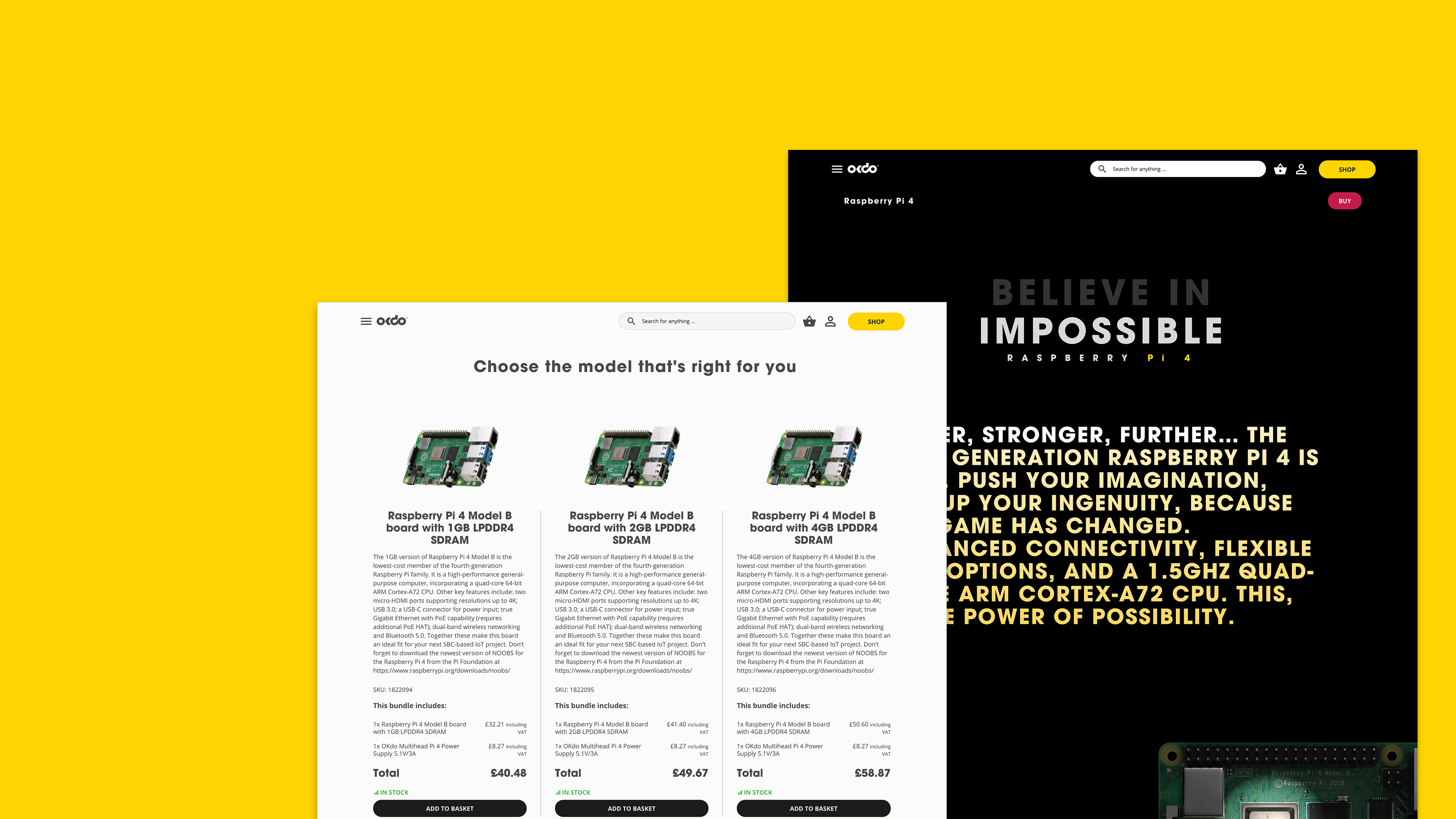 Alongside payment mechanisms, tax and compliance solutions, customer communications and Third-Party Logistics (3PL) services, providing OKdo with a suitable Enterprise Resource Planning (ERP) solution was of vital importance. Working closely with OKdo, our team conducted extensive market analysis and assessment of available tools in this space, with Oracle's NetSuite identified as the most appropriate solution. Work was then undertaken to effectively integrate NetSuite with WooCommerce, including the mapping of information on OKdo's extensive product catalogue, for each regional variation of the site.