High-quality software testing services
Evidenced by ISO 9001 and 27001 accreditations, Box UK's commitment to quality runs right across the company. Our internal software testing processes are subjected to the very strictest standards, all code goes through several levels of approval before it's allowed anywhere near a live environment and at least 98% of bugs are caught pre-release.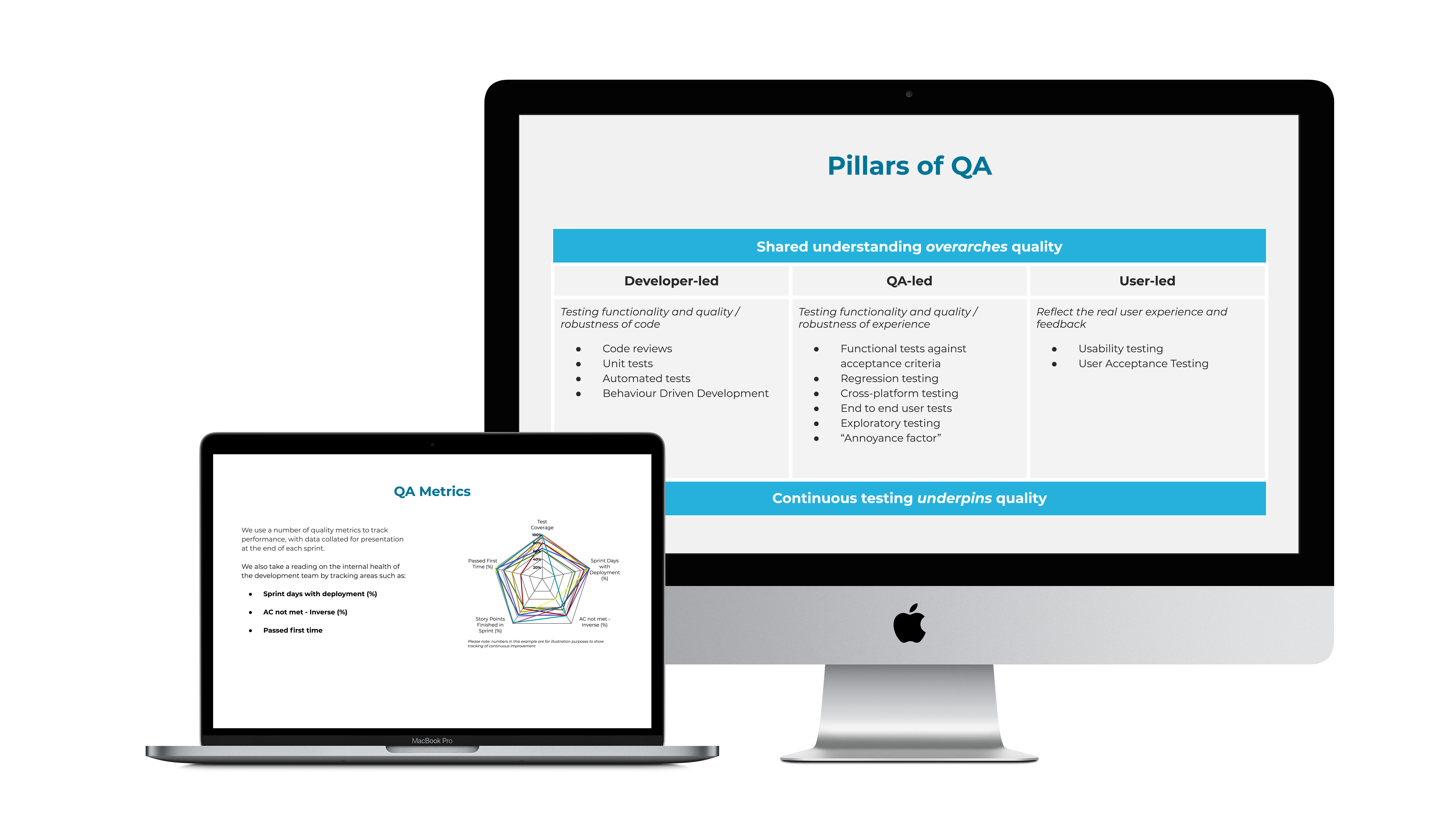 An agile, test-driven development approach ensures the design and delivery of robust applications, and our project-specific QA teams (who lead the BBC's testing framework) support both manual and automated software testing – targeting areas of particular interest and/or historical fragility to ensure your peace of mind. 
Along with the entire project team, our software testing consultants apply rigorous quality control processes to check that all QA activities have been completed and to confirm the development satisfies requirements. Each feature is subjected to testing to ensure both that it has been built correctly, and delivers what is needed.
Need help with targeted testing activities?
Our website and software testers can be deployed to your project to focus on specific tasks or areas, providing you with confidence where it's needed most. Targeted activities may include load and capacity testing, penetration testing, support with setting up your own automated testing strategies, and manual testing of strategically-important pages and journeys.