A flexible testing framework
With Congress playing host to over 5,000 attendees, we knew there'd be no shortage of opportunities to speak to members about the RCN's new digital platform. To take advantage of this though, we first had to define a holistic programme of work that would deliver the relevant, valuable information we needed in the limited time we had available.
Deciding that guerrilla testing, with its portable equipment and stripped-down test plans, offered the ideal solution, we made this the focus of our testing framework. Armed with a selection of desktop, tablet and smartphone devices we set ourselves up in a high-traffic area of the conference space and asked attendees to take just 10-15 minutes out of their day to explore the platform and share their initial thoughts. This lightweight approach proved hugely successful – enabling us to get through a staggering 114 sessions during our time at Congress.
This impressive volume of tests was achieved through the application of a number of clever testing techniques that enabled us to capture as much data as possible and so provide the RCN with richer, more useful insights. Third-party software was used to enable attendees to work through the tests by themselves while our consultants were conducting moderated sessions, while interviews, questionnaires and feedback cards were all used to help complete the picture of member opinion.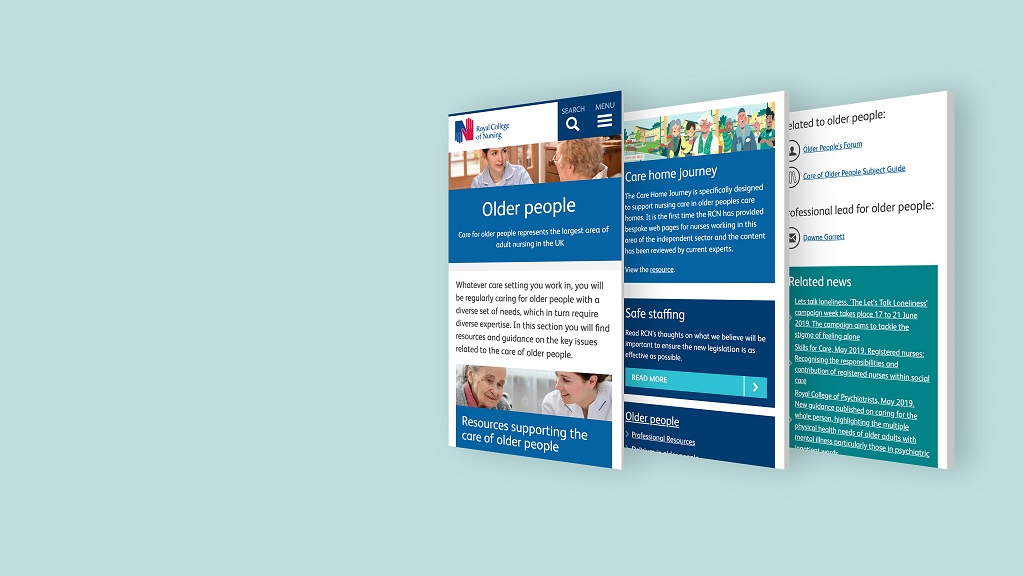 Extracting insight
Having previously completed an in-depth discovery phase for the RCN we already had a pretty good idea of the most important user journeys across the site, and crafted bespoke test plans that focused on these specifically. Following testing, our UX consultants were able to drill down further into areas of particular interest by analysing the heatmaps that had been generated from users' cursor movements, and the journeys that plotted how they moved between different areas of the site.
This quantitative insight helped shape our final recommendations, and was enhanced by qualitative feedback gathered through the questionnaires filled out by users. Again, a mix of moderated and unmoderated approaches was used here to generate a wide variety of responses in a short space of time – helping us get to the very heart of what users did and didn't find useful about the new platform. We also used this opportunity to define a Net Promoter Score for the RCN, providing stakeholders from across the organisation with an immediate, high-level overview of member feeling towards the redesign (which, incidentally, was extremely positive).