Information architecture services at Box UK
Website structure analysis
It's all too easy to become too close to the inner workings of your website – to the point where structural improvements that could help users complete important tasks are overlooked. Having an external information architecture consultant provide fresh set of eyes can prove hugely insightful. This is true whether you're looking to optimise what you already have, or make more radical changes as part of a wider digital transformation strategy.
That's why our user experience consultants typically begin each information architecture project with an in-depth analysis of your existing website structure. By objectively assessing how much content there is, what format it comes in and how it's structured we can see:
Whether user requirements are being met.
What information is duplicated or missing.
Any gaps or missed opportunities.
How well the navigation and taxonomy serves content.
If the site search returns content appropriately.
Information architecture testing
How, though, can you guarantee that your IA strategy meets the needs of your users? Our information architecture agency services include testing proposed concepts with your users at an early stage, using exercises including card sorts and online tree testing.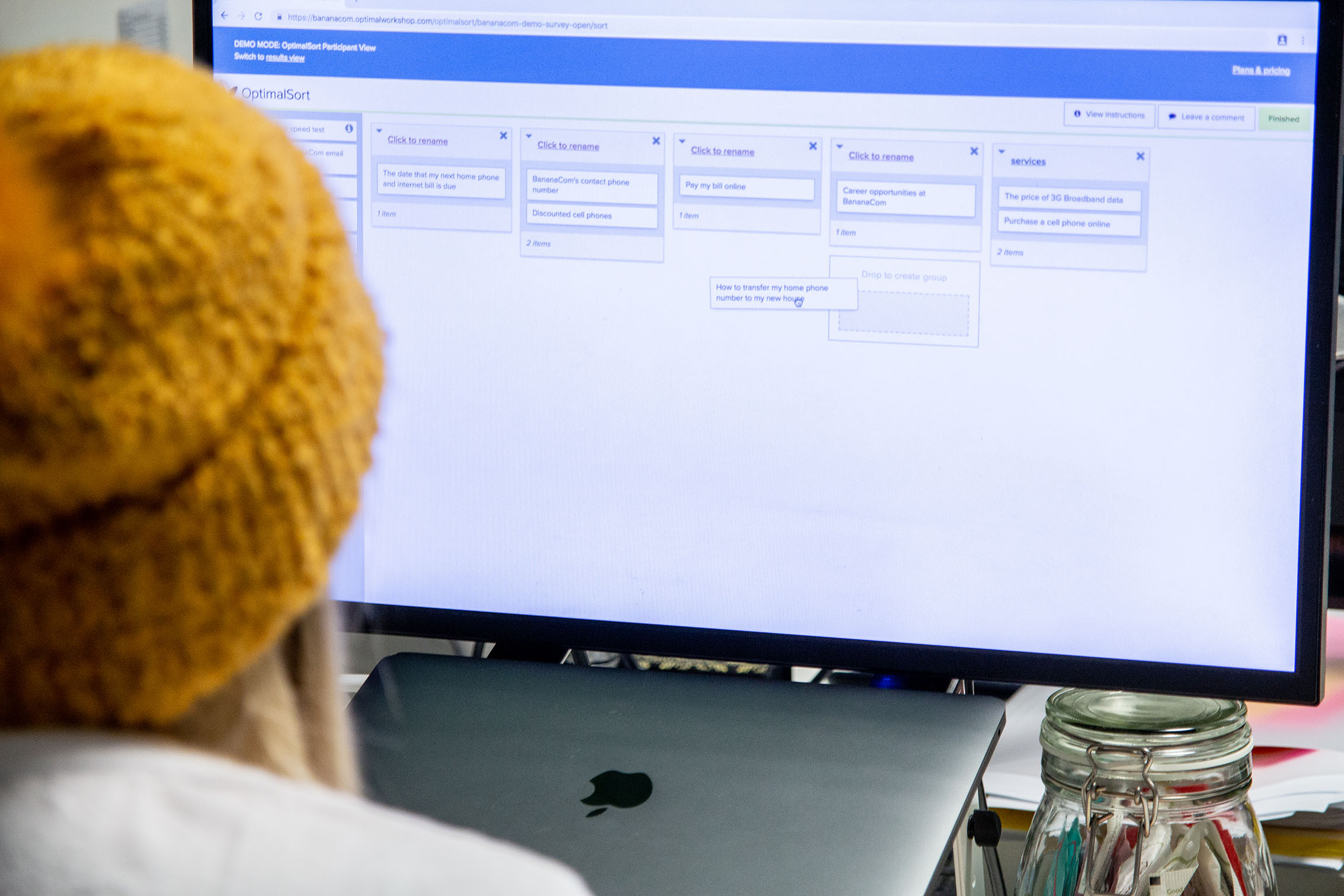 We also employ specialist information architecture software to ensure your IA is tested and reviewed in isolation, away from the distraction of page layouts, menus and visual design. This increases the accuracy of feedback to effectively validate your enterprise information architecture decisions before we go too far down a particular route, to avoid unnecessary rework.