New iPhone app delivers a wealth of TV content and programming information to viewers across Wales.
The client
S4C is the only Welsh language public service broadcaster broadcasting over 115 hours of programmes each week, including sport, drama, music, factual, entertainment and events, across a range of platforms, including online.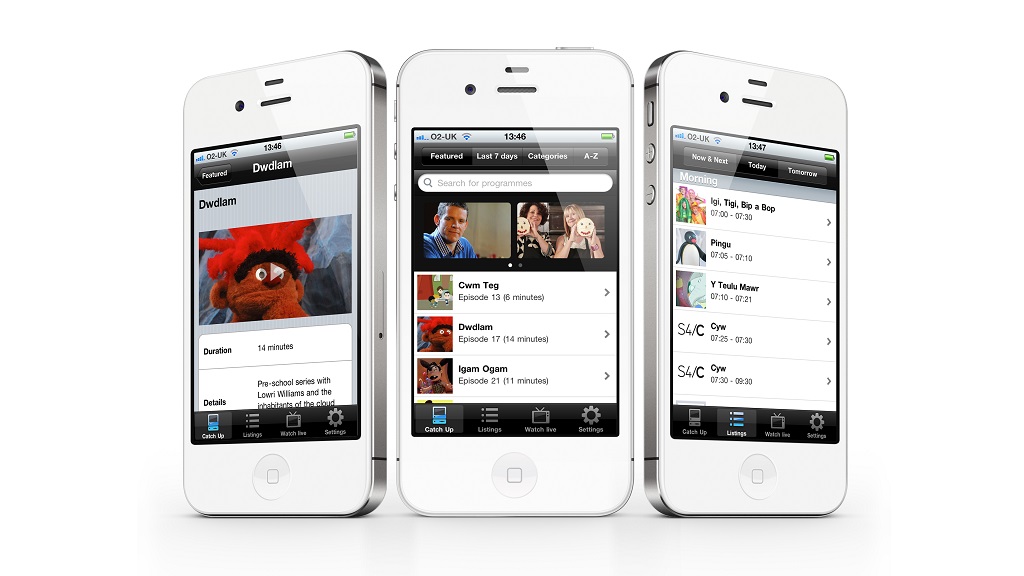 The challenge
Having already expanded their television offering with an online on demand service, Clic, S4C took the decision to further extend their output and make the Clic service available to mobile devices.
With meeting the needs of their users and growing their audience at the forefront of their minds, they identified the iPhone as the perfect outlet for their first mobile launch. The app's main functional aims were three-fold – to provide an additional outlet for Clic's on-demand content, deliver live streaming video direct to mobile and supply bilingual programme listings to S4C's ever-increasing iPhone user base.
Our solution
Following initial discussions to draw out S4C's key requirements, Box UK executed a detailed User Experience (UX) design phase. The UX team produced wireframes for each section of the app, based on S4C's brief and the needs of their users, to ensure the finished app displayed all necessary information in a clear and consistent style.
The finished wireframes were used to inform all development work and, in the interests of efficiency, the third-party platform Appcelerator was used to build the app.
The outcome
Following full testing the S4C Clic app was released to the app store in May 2011 with users able to watch programmed content in full after broadcast or streamed live as it is being shown on the S4C channel. A key requirement for S4C, and indeed to measure the success of the launch, was that they be able to measure the number of downloads of the app along with other statistics; Box UK have been able to provide ongoing support to ensure this data was and remains available.
With a successful iPhone app launch complete, S4C are continuing to extend their online services with both native iPad and Android versions now in development. Box UK are proud to support S4C as they use the latest advances in technology to best serve their users.
Key services