Sophisticated features and functionality
To provide a strong and scalable underlying foundation for the website, which would support Ogi's long-term plans for growth, Box UK recommended WP Engine – a managed digital experience platform built on WordPress, the world's most popular Content Management System (CMS). Famed for its flexibility and usability, WordPress provided the Box UK development team and Ogi's back-office administrators with a wide range of tools to rapidly create a high-quality website, and deliver ongoing improvements and enhancements with ease.
The page elements identified by the UX&D team were translated into a suite of components that can be reused across multiple pages and locations, through WordPress' powerful in-built Block Editor (previously named Gutenberg). This included building custom blocks where Ogi required features and functionality not covered by the editor's standard offering, such as a postcode lookup feature that would enable users to check what services are available in their area, and pre-register their interest in signing up.
To help inform Ogi's strategic plans and campaign activity Box UK's developers also integrated this feature with the Microsoft Dynamics Customer Relationship Management (CRM) system – interfacing with a bespoke API built by Ogi, and advising on what the data transfer process should look like to ensure an optimised connection between the two systems.
Making use of the extensive WordPress ecosystem, the Ogi platform also integrates with a number of third-party plugins to deliver valuable additional capabilities. This includes Advanced Custom Fields Pro that supports custom options in the back-end, and Gravity Forms which enables Ogi to build the complex, multi-stage forms they need to interact with existing and potential customers.
A powerful digital platform
Delivered to budget, and in time to support the marketing campaigns surrounding Ogi's rebrand, the new website plays a crucial role in the broadband provider's strategy to promote its offering as they begin rollout across South Wales. Throughout the project, the strong partnership between Ogi and Box UK ensured that the highest standards of creativity, innovation and technical excellence were maintained, and drove the delivery of a powerful platform centred on the needs of the business and its customers.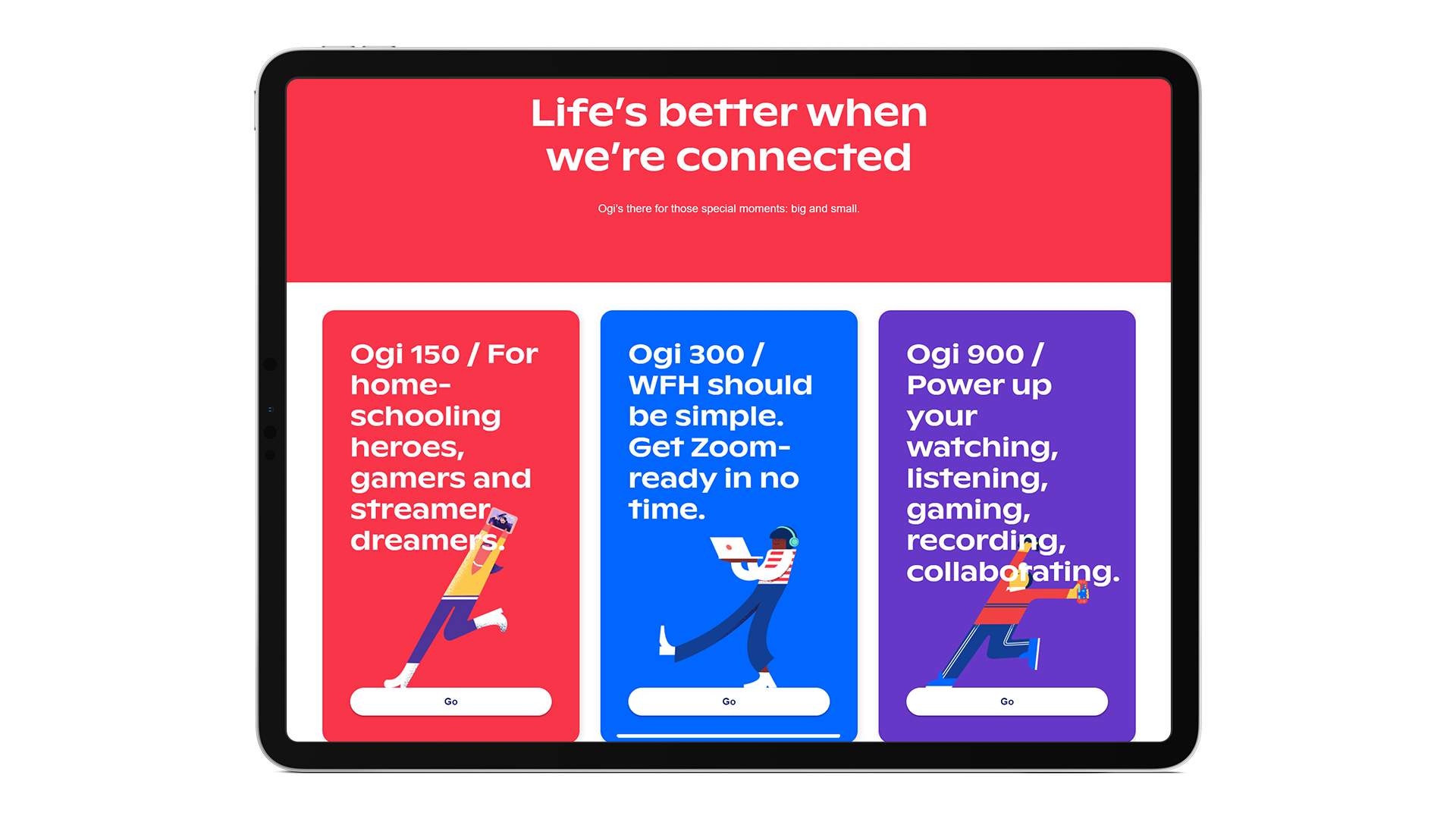 Box UK continues to support Ogi in translating their vision into reality by extending and enhancing the current platform, including integrating the ecommerce/sales process as Ogi starts to connect new customers to their network.
Key services