What's covered?
As part of our code review service we'll look at every aspect of your code, including:
How well it adheres to standards and good practices
How effectively it's supported
How easy it is to maintain
How secure and scalable it is
How it performs in terms of speed, reliability and security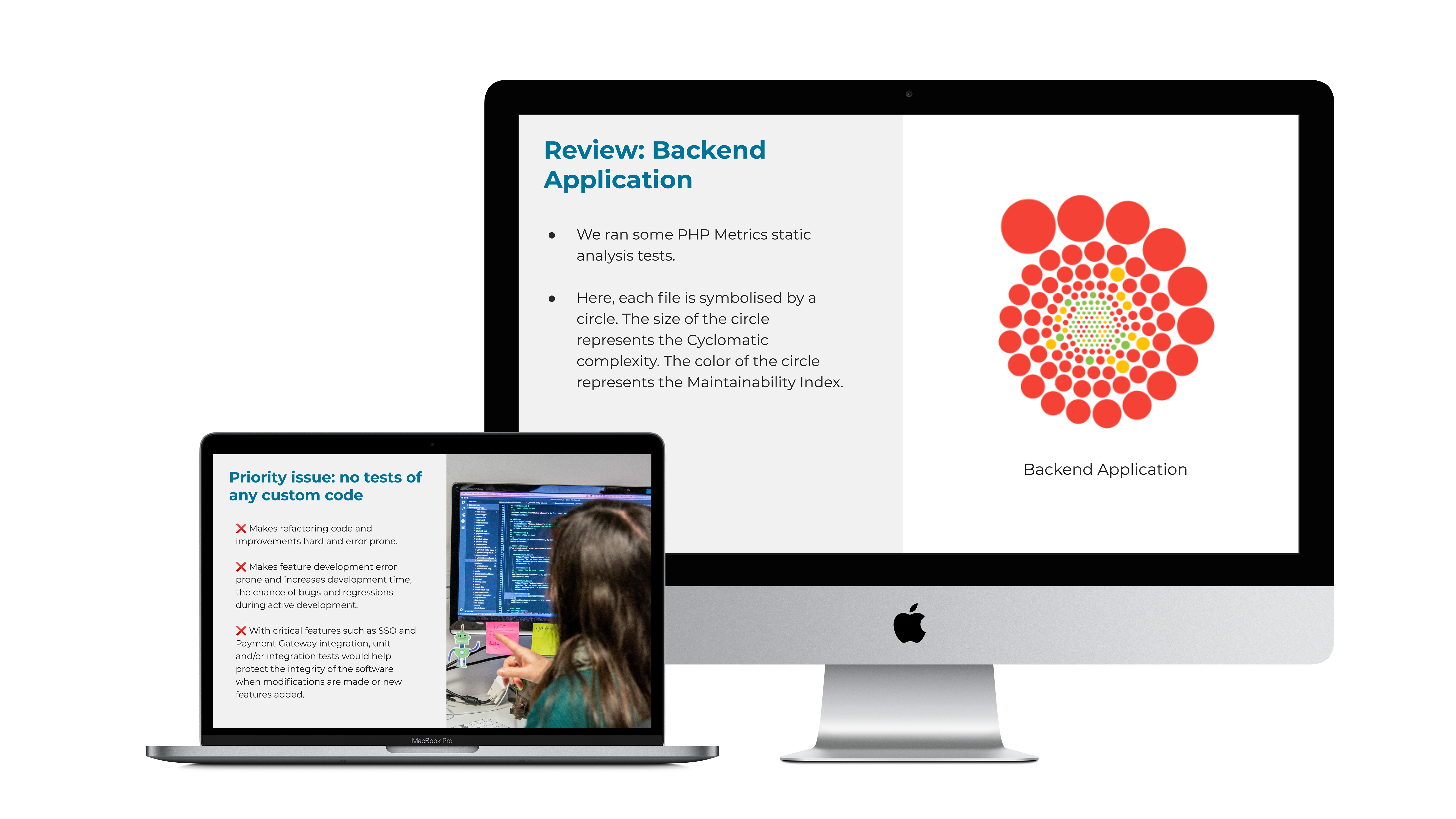 We'll then highlight the key facts and figures from our code analysis into a report compiled just for you, that can be used as an initial benchmark against which you can measure progress over time. We'll also provide clear, practical recommendations for improvement, prioritised so that you can direct your code optimisation efforts towards where they'll deliver the greatest possible benefit, as quickly as possible.