Code review process
Your code review will begin with a collaborative kick-off session, the objectives of which are to introduce all project personnel (on both sides) and confirm project timelines – from the individual activities to be undertaken through to strategic goals, success criteria and Key Performance Indicators (KPIs).
If we're undertaking a legacy platform code review we'll also use this session to confirm the technologies in use along with any dependencies and integrations that fall within the scope of the review, to guide assessment activities and inform a software rescue or replacement plan.
This will inform the review process itself, where our technical consultants will assess your code against important criteria including:
How well it adheres to standards and good practices
How effectively it's supported
How easy it is to maintain
How secure and scalable it is
How it performs in terms of speed, reliability and security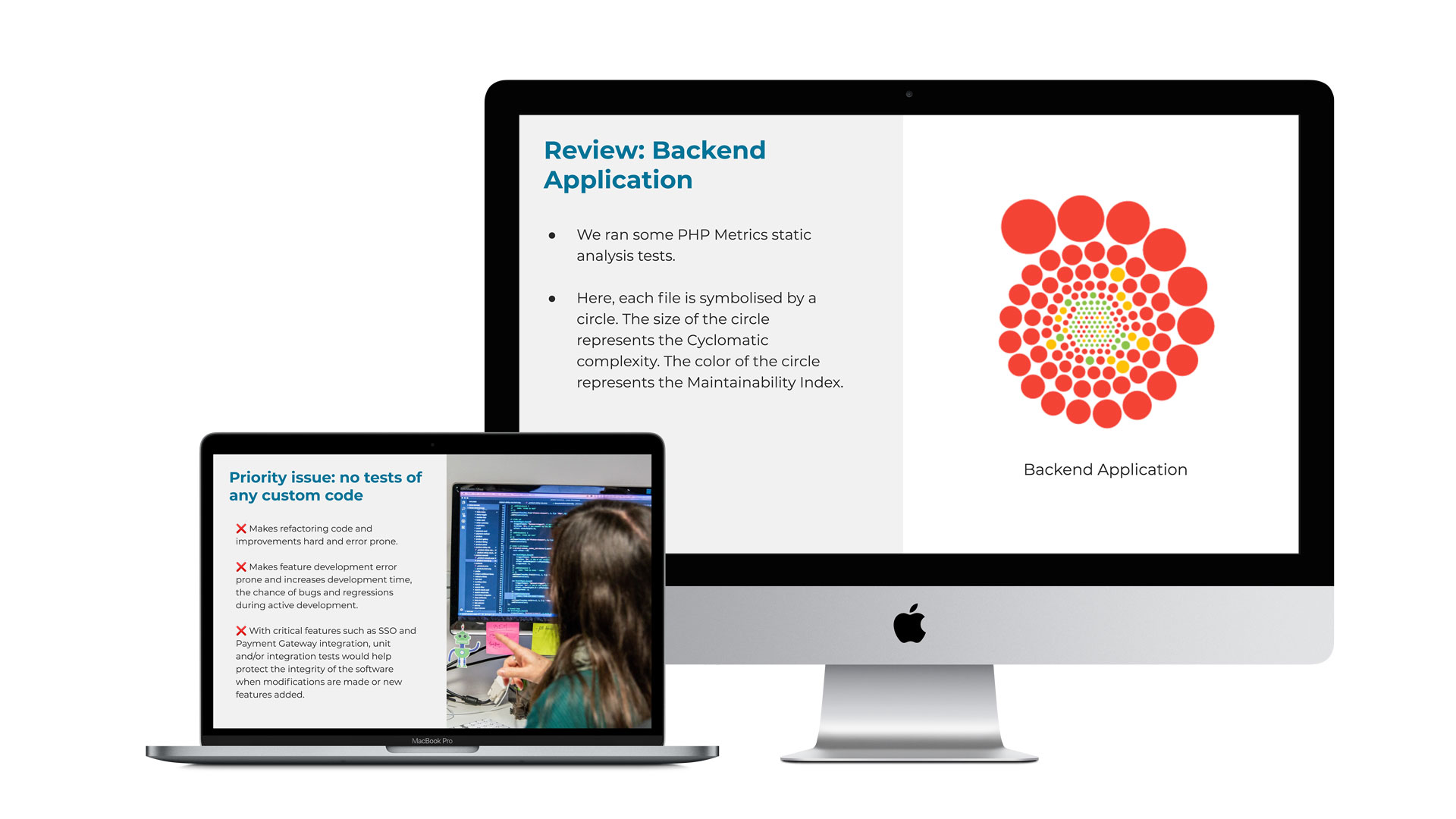 We'll then highlight the key facts and figures from our code analysis into a report compiled just for you, that can be used as an initial benchmark against which you can measure progress over time. This key deliverable will include:
Visual representation of code quality
Review of code performance against industry best practice
Summary of identified issues and potential risks
Future development roadmap
We'll also provide clear, practical recommendations for improvement, prioritised so that you can direct your code optimisation efforts towards where they'll deliver the greatest possible benefit, as quickly as possible.
Why Box UK?
Box UK has a proven track record in delivering market-leading software solutions and applies this knowledge to each and every code review we take on, working from our headquarters in the capital of Wales, offices in central London, and on-site as part of embedded teams.
Our knowledge of coding standards and best practice is informed by our own code, the quality of which has been recognised by numerous independent reviews and is further demonstrated through our ISO 9001:2015, ISO 27001:2013 and ISEB qualifications.
To ensure that your code review delivers targeted and actionable insight we'll work closely with you through every stage of the process to identify the most suitable activities and metrics, using market-leading tools including PHPMetrics, Nessus and RIPS to support us in this process.