What we do
Box UK designs, develops and delivers high-performance web applications and sites for innovative and disruptive clients across the globe. Our enterprise software development solutions are designed with architectural principles based around robustness, scalability and extensibility in mind to serve both business and user needs, now and in the longer term.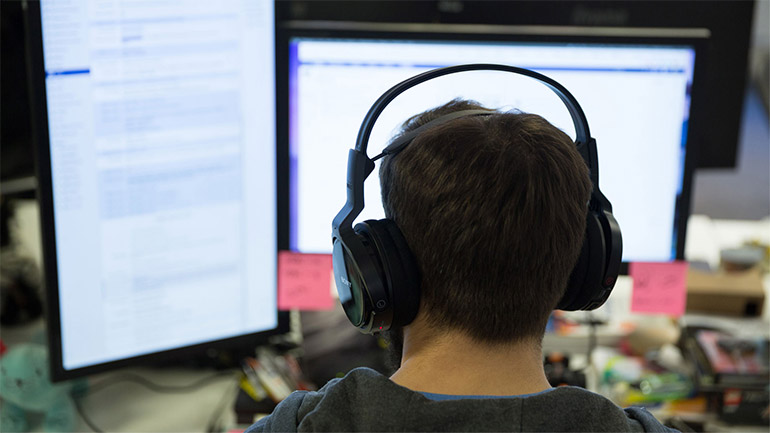 We use a variety of modern, well-supported programming languages and technologies, alongside proven libraries and tools, to aid development efficiency and speed. Our development process is based on leading coding standards and good practice, and underpinned by our proven Agile framework to give you end-to-end visibility and total trust in what we do.
Our large-scale, enterprise platforms are typically built using Hexagonal Architecture principles, breaking the application down into two key layers, the domain layer and the application layer.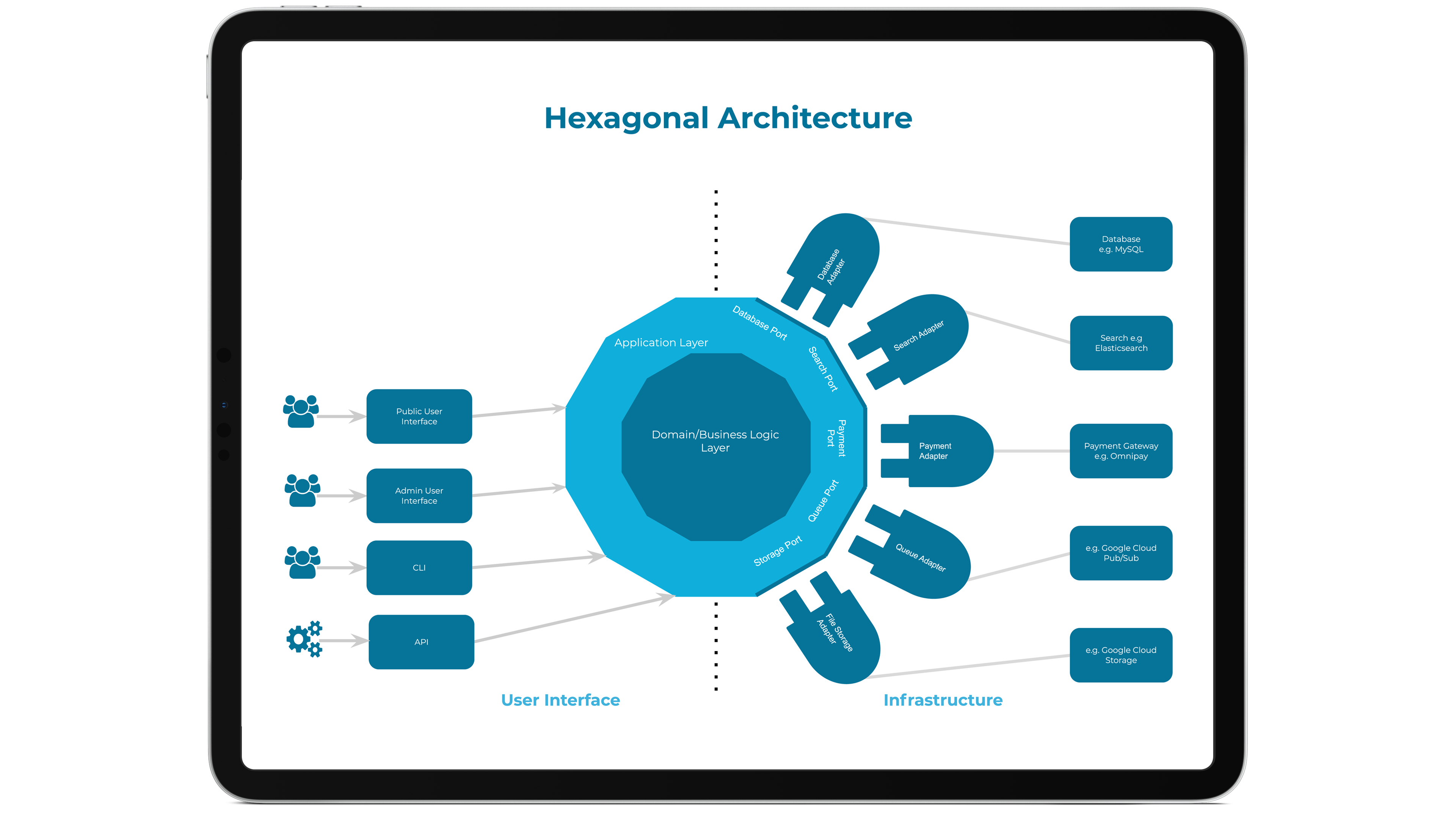 Supporting service independence, while enabling two-way communication through custom-built APIs, this innovative approach to web design provides a flexible and scalable solution that is fast to develop, easy to maintain, and reduces long-term costs.
Why choose Box UK?
Enterprise development specialists
Our multidisciplinary, full-stack development team draws on decades of experience to help businesses achieve measurable returns from their digital investment and deliver against the goals of any digital transformation strategy they may have in place.
Acting as strategic partners to a roster of enterprise clients from our headquarters in the capital of Wales, offices in central London and on-site as part of embedded teams, we service clients across the UK – in major cities like Manchester, Bristol and Leeds – as well as working internationally with global organisations targeting multiple regions and territories.
Specialising in high-traffic, mission-critical software platforms and complex multi-system integrations, we're also proud to work with leading technology providers to guarantee the quality of our solutions, playing an active role in the Microsoft, Amazon Web Services, WordPress VIP and WP Engine partner communities among many others.
Quality development
As an ISO 9001 and ISO 27001-accredited organisation, quality forms a key pillar of all of our web and software development projects, with at least 98% of bugs caught pre-release.
Each project will be assigned an embedded QA analyst to lead quality and testing activities, helping increase shared understanding, and reducing the chance of rework being required. Furthermore, a test-driven development approach ensures the design and delivery of robust applications, and automated testing is used to target areas of particular interest and/or historical fragility.
The best web and software technologies
A rigorous selection process ensures we use only the best and most appropriate technology to help you achieve your goals – drawing on a variety of modern, well-supported technologies alongside proven libraries and tools to aid development efficiency and speed.
And, with a tech stack that's continually reviewed, evaluated and updated, you can be confident that your software is future-proofed – able to scale, extend and integrate to support long-term growth and profitability.