Iterate and improve digital products for long-term returns with our in-depth user experience audit service.
Want to validate the success of a recently-launched project, or know that aspects of your digital strategy are underperforming? Whatever your goals, a UX audit can deliver insight to help you make significant improvements to both user satisfaction and business performance.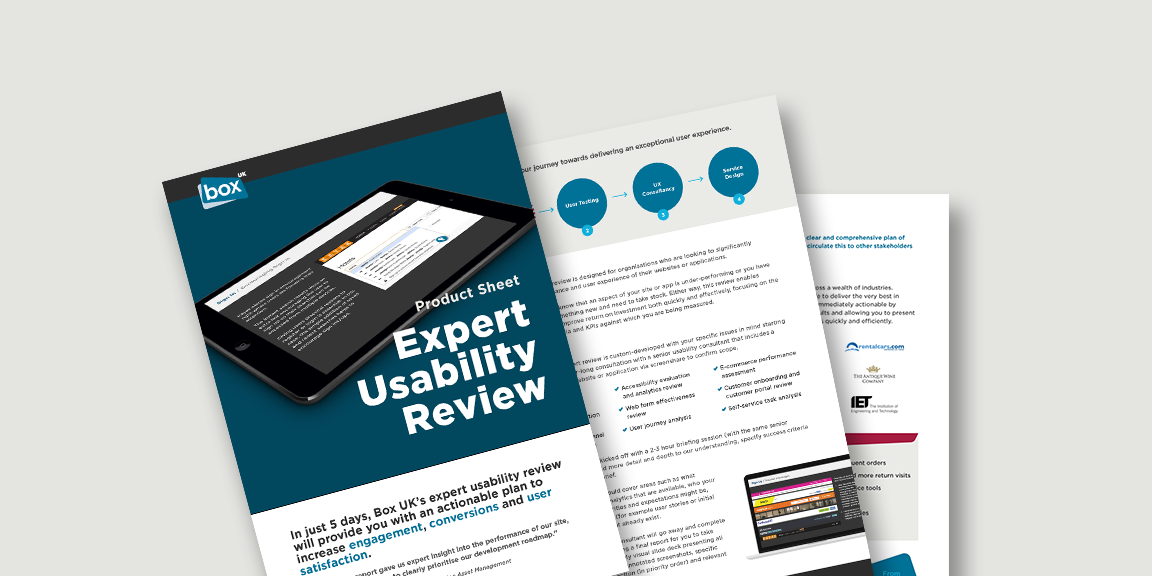 From website usability audits through to online portals, multi-channel and ecommerce experiences, our UX audit service can be applied to any of your digital products and services.
Our usability experts will assess how well your systems adhere to good UX practice and key accessibility and usability standards, presenting the findings of this UX audit back to you along with clear, prioritised recommendations and next steps.