We can also support you in the seamless migration of users to your new system, through alpha and beta releases that enable you to iterate based on real-world user feedback, and in creating and implementing automation processes that guarantee the security, stability and maintainability of all output.
Whatever approach we take, the focus will be on delivering you the greatest value with as little waste as possible, helping you get the greatest returns from your investment.
Technical debt assessment
Dramatically affecting your ability to develop new features over time, technical debt is very often a concern when it comes to legacy software. Our consultants will both help unpick such issues in your existing systems, and provide advice on how best to plan for this in your future development roadmap – drawing on industry best practice and lessons learned from helping similar organisations take control of their technical debt.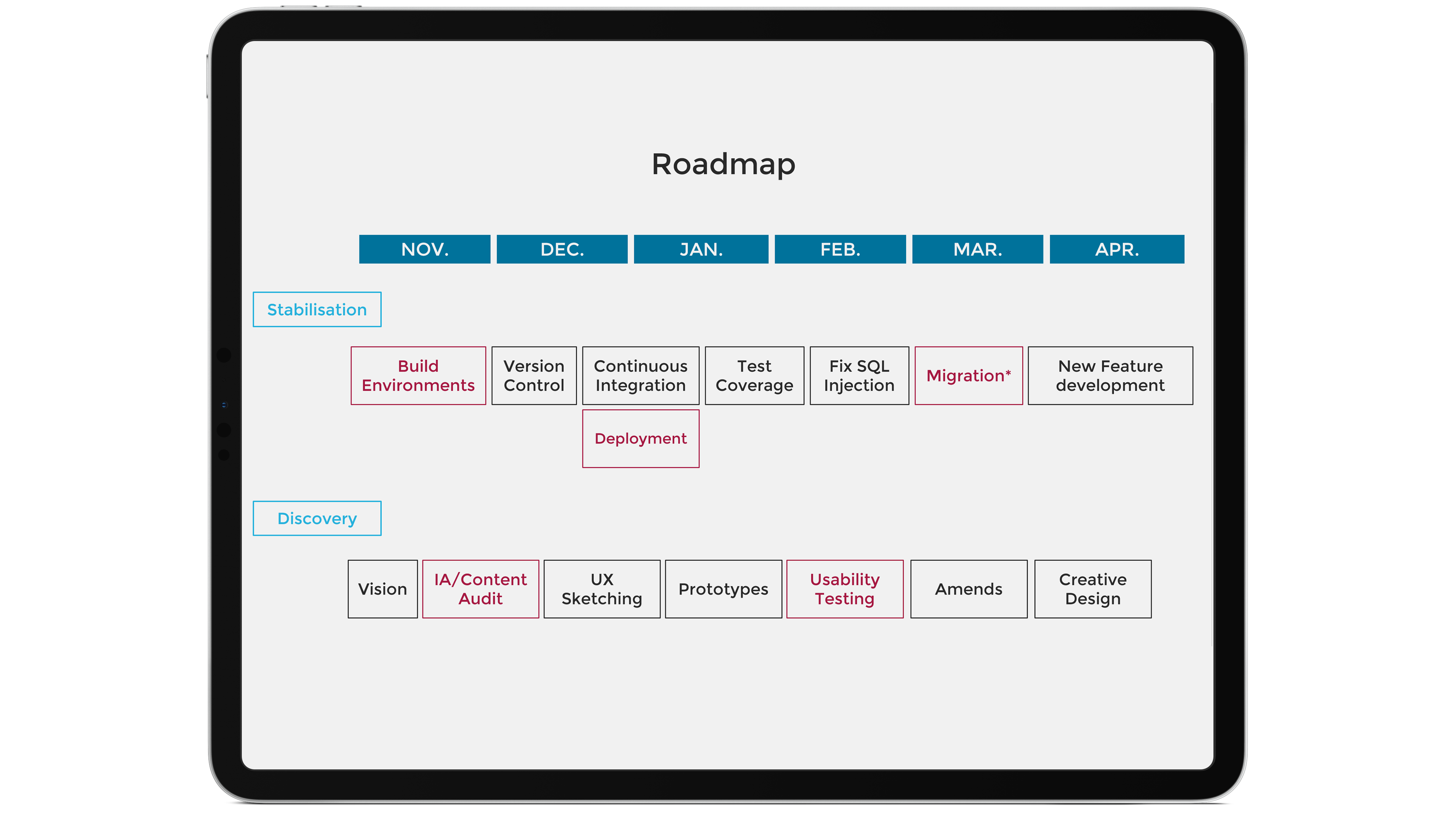 Applying a holistic approach, we'll arm you with both the information you need to avoid the build-up of technical debt, and an understanding of how your development decisions may affect other Quality Attribute Requirements (QARs) such as security, availability and time-to-market. As a result, you'll be able to make much more informed choices about your legacy systems that align with your business priorities, safeguarding long-term success.