When selecting the software that will underpin critical business processes and deliver your content, products and services to your users, you have to make an important decision between bespoke software vs off-the-shelf.
It can be that the perceived cost of bespoke software puts people off looking at this option altogether; however, depending on your needs a custom software solution can deliver you improved value, greater efficiencies and even cost savings compared to something bought off-the-shelf.
With pros and cons to each approach, it's worth taking the time to understand exactly what you're looking to achieve at the outset of your project, and assessing how this can best be achieved with the software solutions available.
First, some definitions…
What is off-the-shelf software?
Off-the-shelf software systems – also known as Commercial Off The Shelf (COTS) solutions – are ready-to-use tools, available on the mass market. Off-the-shelf solutions tend to target a broad audience looking to solve a generic business challenge, offering a large-set of pre-built features, functionality and templates to enable them to do so.
What is bespoke software?
Unlike off-the-shelf software, in a bespoke software development project your solution will be built from the ground up to serve the specific needs of your business and your users. Bespoke software can be built using a range of programme languages, frameworks, tools and libraries to deliver the exact features and functionality required, along with custom User Experience (UX) and User Interface (UI) design.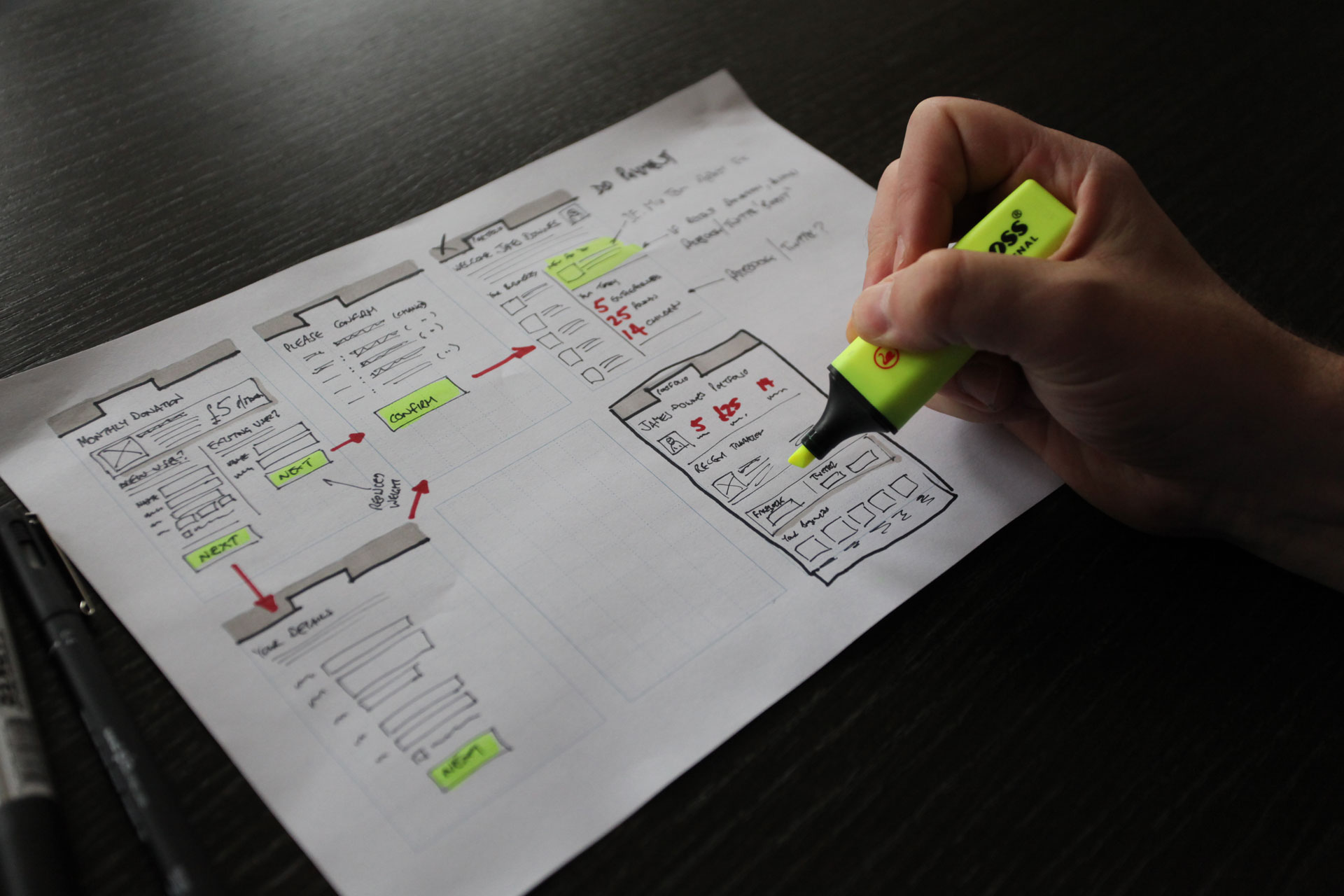 Differences between bespoke software vs off-the-shelf
Aside from the obvious contrasts highlighted above, one of the key differences between purchasing an off-the-shelf tool and investing in a bespoke solution is the ownership you have over your software.
Off-the-shelf solutions are typically available via a licence or subscription, meaning that you don't own them at all, but are instead renting them for a period of time. With a bespoke piece of software, whether it's built by an in-house team or external development partner, you should have complete ownership over the technology and – crucially – over your future roadmap.
Being able to control your development roadmap allows you to expand and evolve your software in line with your wider business strategy, accommodating plans for growth and diversification and allowing you to pivot to new business lines, operational models, marketplaces and more.
It also removes the risk that your software will become unsupported, as can be the case for off-the-shelf solutions (although you will need to ensure the underlying frameworks on which your system is built are upgraded as needed). Additionally, with direct access to the developers that built your system, bespoke software is often easier to maintain, and any issues that emerge can be resolved more quickly.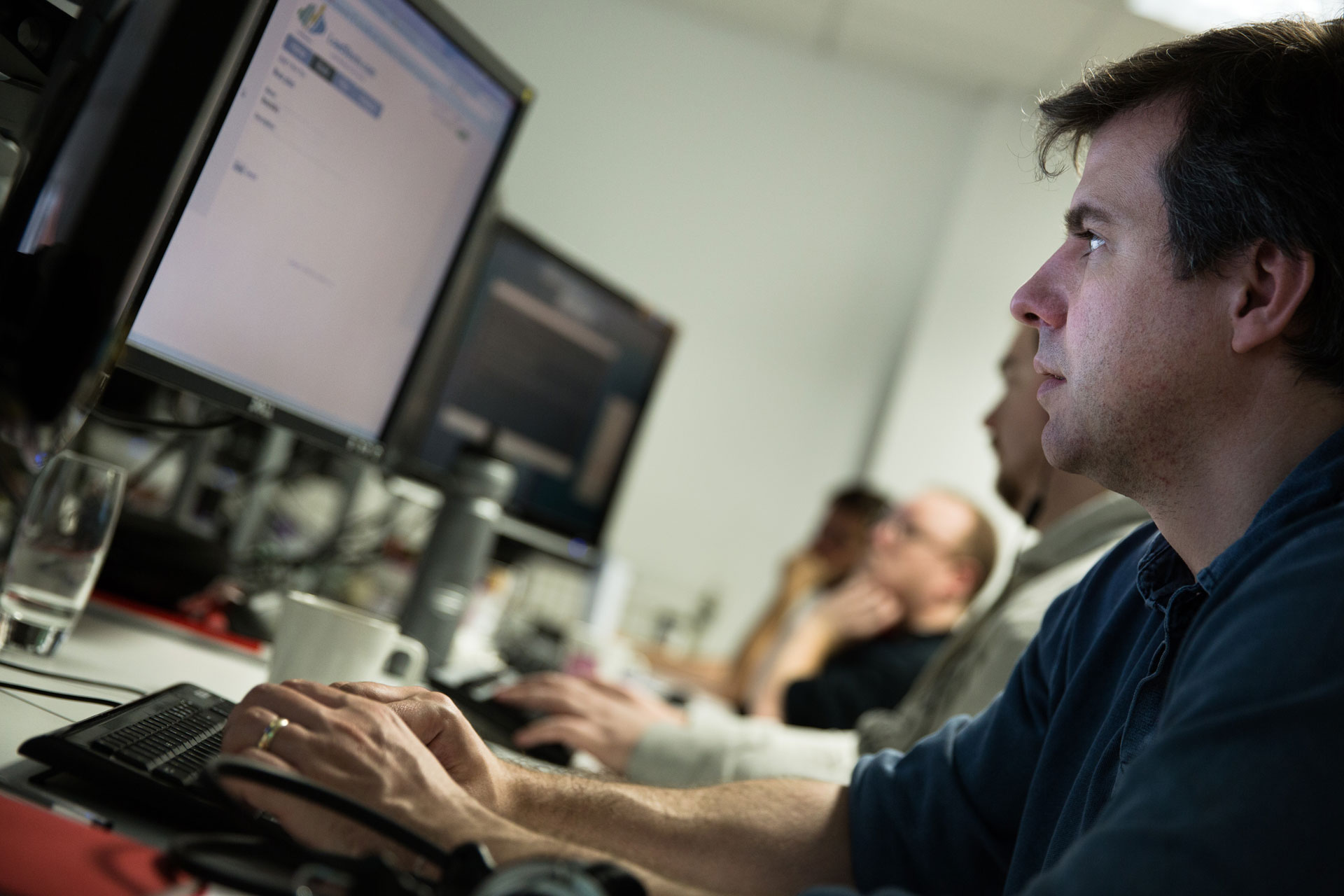 Of course, ownership does bring with it its own considerations, as you will be responsible for coordinating your technology ecosystem, which may include managing hosting, applying security updates, and integrating your software with existing services. Working with an experienced development partner can help here however, as can defining robust support agreements and SLAs to make roles and responsibilities clear.
Off-the-shelf software: pros and cons
A key advantage of off-the-shelf software is the speed with which you can get up and running, making it a convenient solution when you need basic functionality delivered quickly. With vendors often specialising for years or even decades in one specific area, you can also benefit from high levels of domain knowledge when it comes to tools such as Enterprise Resource Planning (ERP) and Customer Relationship Management (CRM) systems.
Organisations are also often tempted by the predictable costs associated with off-the-shelf software, as well as the outsourced maintenance and development roadmaps associated with these solutions. While these costs may not turn out to be as straightforward as they seem (as I'll cover later), off-the-shelf solutions do typically require less upfront investment than a bespoke software system, so it's important to consider the value your solution will deliver back into your business, and assess your options accordingly.
The strength of off-the-shelf software in delivering established, industry-standard solutions does bring with it some compromises though. In trying to meet the needs of a vast user base, the functionality these solutions deliver has to be generic, and so you may find you're fitting your business processes to your chosen system rather than the other way around.
Off-the-shelf software solutions are also prone to 'feature bloat', as they seek to address every potential customer requirement. This means it's likely that you'll only use a small portion of the features available to you, leading to wasted investment and also potentially introducing usability issues and further inefficiencies.
Bespoke software: pros and cons
There are many advantages to commissioning a bespoke piece of software, which I've covered in more detail in this blog post about the benefits of bespoke website development. Importantly, you're able to target any investment where it's most needed – which not only means delivering the exact functionality you require, but ensuring that you don't waste time, budget or effort on features you're not going to use.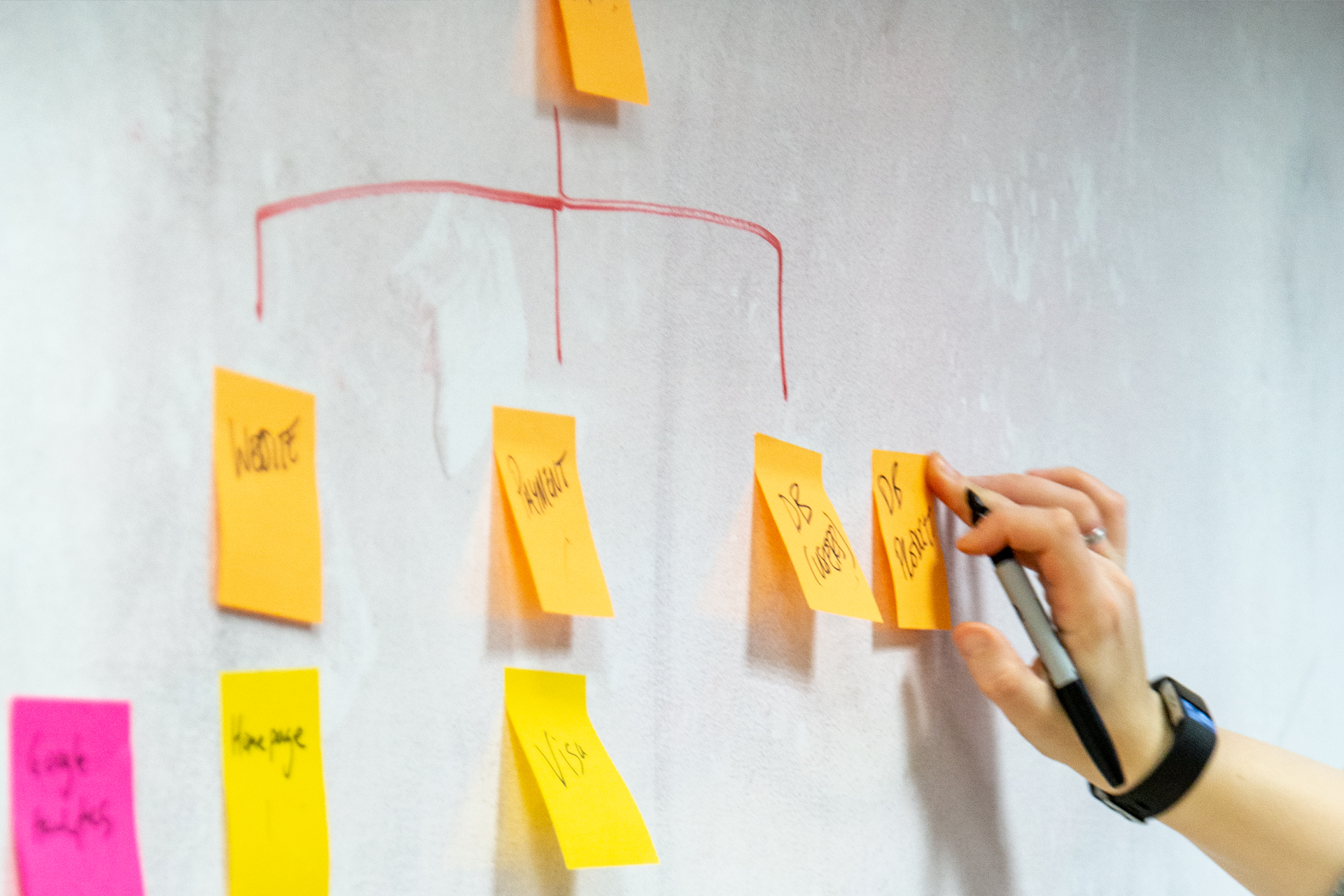 Importantly too, while off-the-shelf software is targeted at solving problems that are already known in the marketplace, if you are looking to launch an innovative new concept to market a bespoke solution is a necessity, particularly when supported by development processes geared around rapid iteration and scalability.
While the benefits of bespoke development highlighted above are compelling, it's important to recognise that this approach isn't a silver bullet, and there are some good reasons to look at off-the-shelf software instead, although careful planning and management of your bespoke project can often help address and minimise the impact of any disadvantages.
For example, the higher levels of time and cost associated with bespoke development can put organisations off exploring these solutions, but it's important to think about the expected lifecycle of your software, and the role it will play in supporting your business strategy. While the upfront costs of bespoke development may be higher, it does remove the need for ongoing licensing costs and so can drive greater return on investment over the long-term – and the added confidence and security provided by software that's tailored to your exact requirements and standards makes them a good choice for solutions that will play a critical role in maintaining operations or drive a direct impact on your bottom-line.
Hybrid solutions
With bespoke and off-the-shelf software offering their own unique advantages in a range of different situations, it may be that your ideal solution combines elements of both development approaches. For example, you may choose to purchase off-the-shelf solutions to manage common business processes such as time tracking or inventory management, augmenting these with bespoke elements to address requirements specific to your organisation.
You may also choose to build off-the-shelf solutions into your wider technology ecosystem, connecting these through custom middleware and APIs – as we've done for organisations such as OKdo, whose ecommerce platform combines industry-leading payment mechanisms, tax and compliance systems, email marketing services, Third-Party Logistics (3PL) solutions and more, all integrated into a powerful, multi-site WordPress installation.
This approach can also be applied to the legacy systems you have in place within your organisation, if the cost and risk associated with migrating these is too great to bear right now – as has been covered previously in this blog post.
An informed choice, for a successful software solution
Whether you need an off-the-shelf solution, a bespoke software development project or something in between, it's important to make sure you assess all the options available, to ensure your investment is targeted where it will deliver greatest value.
At Box UK we've worked with organisations across a range of industries to design software solutions tailored to their needs, drawing on leading off-the-shelf systems and bespoke development expertise to deliver against their core business goals and meet rising user needs and expectations. Take a look at the work we've done for our clients to find out more, and get in touch with a member of our team to learn how we can help you.