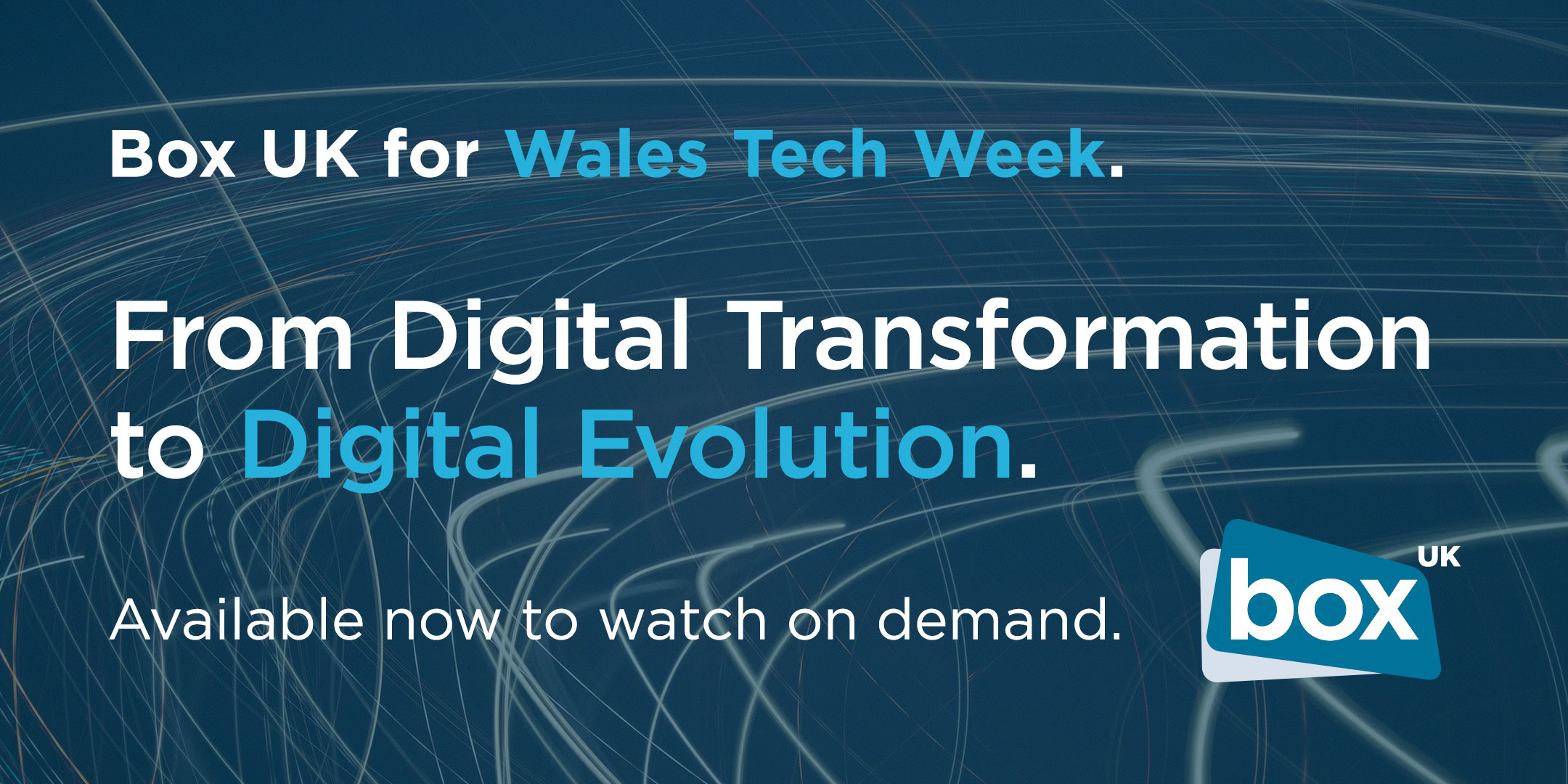 How to embed change and accelerate value
While most organisations are currently engaged in programmes of digital transformation, it can sometimes seem that though everyone is using the same words, no one is speaking the same language – and without a shared understanding of what you are doing, and why, your initiative is unlikely to succeed.
In this session for Wales Tech Week, run by Technology Connected, Box UK Managing Consultant Andrew Beaney offered practical advice to help attendees achieve their strategic goals, drawing on his extensive experience supporting organisations across the public and private sector in their digital transformation journeys.
Watch the on demand recording to learn why collaboration is critical to create a shared vision for the future along with techniques to effectively embed new ways of working throughout your organisation, enabling you to evolve your digital strategy in a way that drives long-term value and accelerates the speed at which you can respond to the demands of your audience.
As Wales and the wider world begins to emerge from a period of huge disruption, where digital channels have been brought to the fore, this is a topic that's more relevant than ever – so if you're involved with any aspect of your organisation's digital offering, this is a webinar you won't want to miss.