Box UK demonstrates commitment to cyber security
Following an independently-verified self-assessment, software development consultancy Box UK has gained certification on the UK government's Cyber Essentials scheme, which helps organisations protect themselves against common cyber attacks.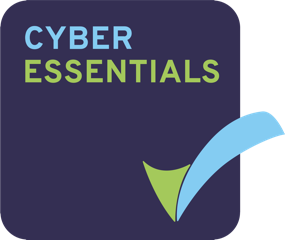 To achieve certification, Box UK was required to demonstrate its adherence to best practice against the five basic security controls defined by the scheme:
Boundary firewalls (preventing unauthorised access)
Secure configuration (setting up systems securely)
User access control (restricting access to those who need it)
Malware protection (i.e. using anti-virus software)
Patch management (i.e. updating software)
The importance of cyber security
Safeguarding security online has become an increasing priority in recent years for organisations across all sectors and industries, particularly in light of high-profile malware and viruses such as WannaCry and Petya. The government itself reports that nearly half of UK firms experienced a cyber attack or breach in the past year, with some of these resulting in millions of pounds worth of costs and disruption to everyday operations.
Through Cyber Essentials certification, Box UK has confirmed that the controls it has in place will help protect against these kind of hazards; demonstrating to clients its ongoing commitment to cyber security. In addition, as part of this commitment the software development consultancy is undertaking ISO27001 accreditation, having recently passed the stage 1 audit with the final second stage audit currently scheduled for September 2017.
Meeting government standards
Cyber Essentials is also a minimum requirement for prospective suppliers of some government contracts; a space in which Box UK has delivered numerous projects for clients such as the Environment Agency and Careers Wales. The latest certification strengthens Box UK's ability to secure these contracts in future, and so support government departments in the achievement of their strategic digital goals.
A proactive approach
"The security landscape has drastically changed in recent years. No longer is it sufficient for organisations to simply react to a threat after it has taken hold, but a much more proactive approach has to be taken instead," Benno Wasserstein, Box UK's Managing Director commented. "Being awarded Cyber Essentials certification is a great validation of the work we've already done in this area, and as we progress towards ISO27001 accreditation we look forward to building on this still further."
———
About Cyber Essentials
The Cyber Essentials scheme has been developed by the UK government and industry to fulfil two functions. Firstly, it provides a clear statement of the basic controls all organisations should implement to mitigate the risk from common internet-based threats, within the context of the government's 10 Steps to Cyber Security. And secondly, through the Assurance Framework it offers a mechanism for organisations to demonstrate to customers, investors, insurers and others that they have taken these essential precautions.
Cyber Essentials defines a focused set of controls which will provide cost-effective cyber security for organisations of all sizes; offering a sound foundation of basic hygiene measures to implement and potentially build upon. The government believes that implementing these measures can significantly reduce an organisation's vulnerability to cyber security threats.
About Box UK
At Box UK our team of simply brilliant thinkers, consultants and application developers mastermind simply brilliant solutions to the world's toughest web and software projects. It's why blue chip organisations around the world, from airlines to car manufacturers, international banks to global charities, choose to trust us with the execution of their digital strategies, from the development of enterprise-level custom software platforms to the delivery of award-winning multi-channel experiences. So if you want an effective, compelling software solution, talk to us.