The expertise of software development consultancy Box UK has helped RS Components (RS), a global omni-channel solutions partner for industrial customers and suppliers, access valuable growth markets in South East Asia with a set of multi-language and multi-currency ecommerce sites.
Working fully remotely with regional client stakeholders, the Box UK team developed the two new ecommerce sites in just nine sprints, enabling the distributor to quickly target valuable growth markets in Vietnam and Indonesia.
Providing customers in these countries with access to over 50,000 products across RS' overarching industrial and electronics ranges, the sites showcase the full power of enterprise WordPress and WooCommerce, highlighting the power of these open source technology stacks as they continue their rapid move into the enterprise mainstream.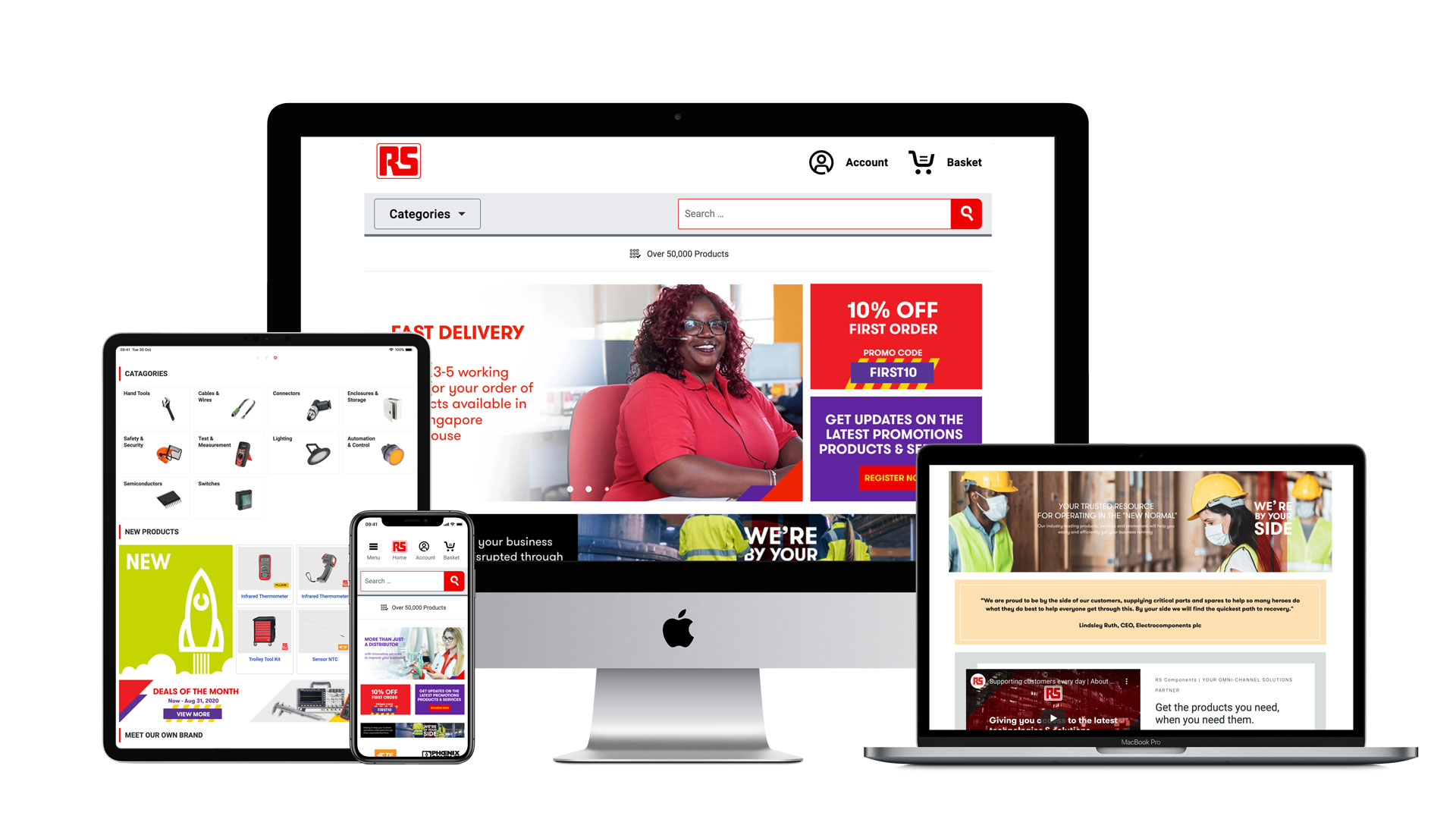 By accommodating multiple languages, multiple currencies and a complex pricing structure, they allow for variations and combinations across the product range, ensuring that customers are provided with a shopping experience that's both intuitive and convenient. And, with the ability to perform 18 million pricing and taxonomy comparisons overnight, all product data is kept accurate and up-to-date, leaving customers able to quickly browse or search for what they need in their chosen language and currency.
Additionally, the sites were built with international Search Engine Optimisation (SEO) considerations in mind from the outset meaning that the sites ranked highly in search results almost immediately, helping drive relevant and valuable traffic to key pages.
Since first engaging with FTSE250-listed RS in 2013, Box UK has delivered numerous digital solutions to support its client's growth and strategic goals. Commenting on the project's release, Benno Wasserstein, Box UK's Managing Director, said: "The Indonesia and Vietnam sites were launched in just nine two-week sprints, so that RS has been able to begin serving these markets without delay from a reliable, usable and high-performance platform tailored to their specific requirements.
With everything built on an innovative multi-site infrastructure that supports the rapid deployment of new country sites, RS Components additionally have the scalability they need to further grow their international proposition, reacting quickly to new market opportunities for best-sellers from their global catalogue of over 500,000 items in response to new demand."
About Box UK
At Box UK our team of simply brilliant thinkers, consultants and application developers mastermind simply brilliant solutions to the world's toughest web and software projects. It's why blue chip organisations around the world, from airlines to car manufacturers, international banks to global charities, choose to trust us with the execution of their digital strategies, from the development of enterprise-level custom software platforms to the delivery of award-winning multi-channel experiences. So if you want an effective, compelling software solution, talk to us.
About RS Components
RS Components is a trading brand of Electrocomponents plc, a global omni-channel solutions partner for industrial customers and suppliers who are involved in designing, building or maintaining industrial equipment and facilities. They aim to offer customers unrivalled choice of product technologies, solve problems with innovative solutions and deliver a world-class customer experience.
Stocking more than 500,000 industrial and electronic products, sourced from over 2,500 leading suppliers, RS Components solves problems and provides a wide range of value-added solutions to over one million customers. With operations in 32 countries, they trade through multiple channels and ship over 50,000 parcels a day.
Electrocomponents plc is listed on the London Stock Exchange and in the last financial year ended 31 March 2020 reported revenue of £1.95 billion. Electrocomponents plc has six operating brands; RS Components, Allied Electronics & Automation, RS PRO, OKdo, DesignSpark and IESA. For more information, please visit the website at www.rs-online.com.