Understanding a complex ecosystem
As part of a wider transformation drive aimed at making their business more responsive and customer-centric, ateb embarked on a digital improvement initiative to overhaul their IT ecosystem – a vitally important element of their service delivery that was beginning to show signs of strain in response to organisational growth.
To ensure their efforts were targeted in the right areas however, the housing association first had to understand the 'as-is' situation, requiring a technical partner able to cut through complexity and connect multiple disparate touchpoints.
With a history of supporting organisations of all sectors and sizes in their digital transformation strategy and with bespoke software consultancy, Box UK proved the perfect partner to deliver this understanding, beginning with a period of detailed investigation and analysis into ateb's current setup.
Discovery
To gain insight into ateb's internal workflows, roles and responsibilities, Box UK's business and technical analysts conducted workshops with key stakeholders, including the middle and senior managers responsible for service delivery. Encouraging increased collaboration and visibility, this provided both Box UK and ateb with a comprehensive, joined-up view of activity – for the first time, for many members of the client team.
This approach also revealed the true scale and complexity of ateb's IT ecosystem, uncovering a large number of existing systems in place across various teams and departments. As it was vital that Box UK's analysts understood how these systems were being used in practice, they went directly to the client offices to observe team members in action, alongside conducting a series interviews with middle- and end-users.
From this, Box UK's analysts were able to build a clear picture of ateb's ideal IT ecosystem, formed of:
a collaboratively-defined product vision
15 key user journeys to be served
12 'core' systems identified as critical to service delivery
The discovery phase also revealed a number of challenges that were hindering the client from achieving their vision, including a lack of integration across different business functions leading to siloed knowledge within the organisation, inconsistent and poorly-defined workflows, and a lack of effective contingency planning.
Options analysis
Armed with this information Box UK's team of analysts began to assess the market for potential solutions to consolidate the ateb ecosystem, identifying the implementation of a new central Housing Management System (HMS) as a priority project. Following detailed research, the team outlined a number of potential architectural approaches to provide the required features and functionality, alongside associated technology candidates for options analysis, appraisal and selection.
To maintain parity these options were compared like-for-like along architectural lines, using a 'knockout'-style model to streamline the process. Full recommendations were then defined for each of the winning candidates, as well as for a bespoke development solution to aid ateb in their decision-making. Importantly, Box UK's analysts also detailed the anticipated implications should ateb choose to do nothing, to strengthen the business case for change.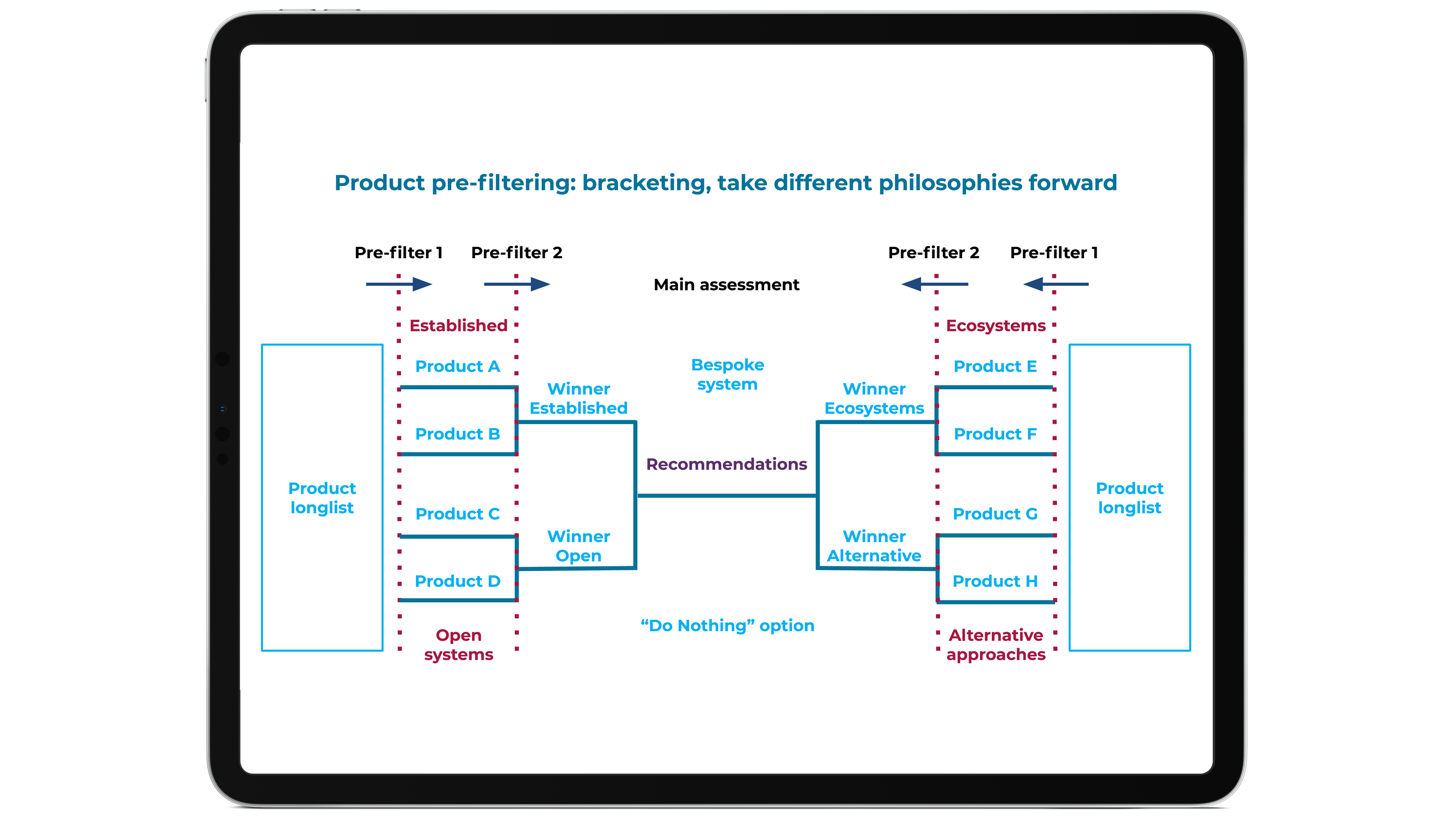 CTO 'as a Service'
After selecting a suitable solution that would meet their business objectives and support their transformation goals, ateb asked Box UK to remain involved in the project as focus switched to finding an implementation partner, providing 'CTO as a Service' consultancy to ensure technical considerations and priorities were taken into account throughout the procurement process.
Box UK's consultants began this phase of the project by reviewing and refining the Invitation to Tender (ITT) document created by the client – drawing on the in-depth understanding of the ateb domain, IT ecosystem, and associated opportunities and challenges they'd built up through the earlier phases of the project.
This collaboration continued throughout every stage of procurement, from coordinating supplier demonstrations and questionnaires, to providing technical insight when scoring responses and presenting project progress and findings back to the ateb board.
Supporting strategic aims
Acting in a CTO as a Service capacity also enabled Box UK to assist ateb with its wider transformation goals by ensuring discrete projects such as the HMS implementation fed into a wider digital, technical and cultural strategy.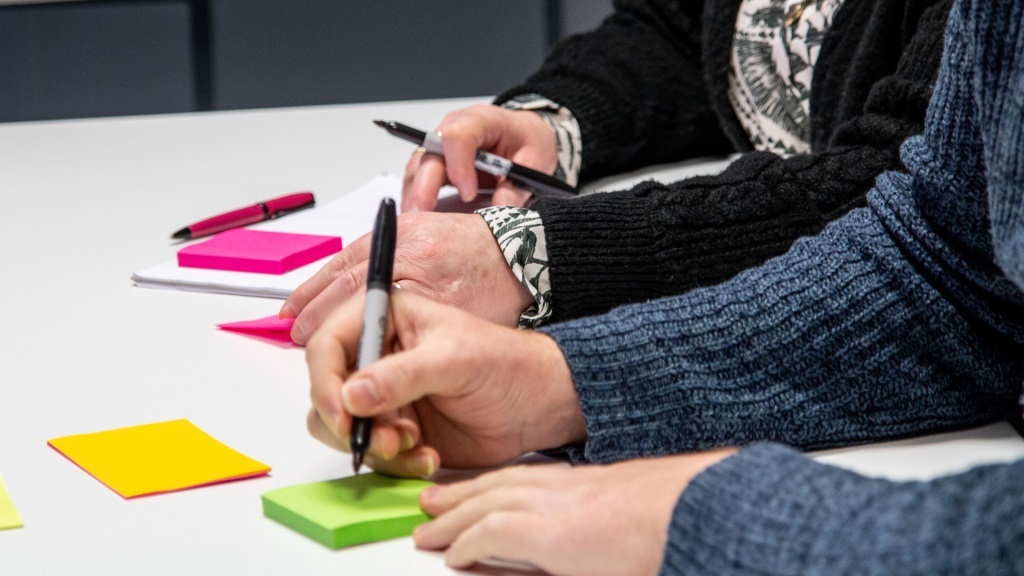 This included introducing Agile ways of working such as Kanban into the organisation, as well as setting the client up with software tools that would support effective task tracking and communication. Box UK's consultants also inputted into the restructuring of the ateb team, to better enable them to create change and allow for the smooth implementation of the new Housing Management System.
Ongoing strategic consulting
Box UK continues to support ateb with strategic CTO as a Service capabilities, working with the housing association to agree priorities, milestones and timescales that help maximise value and ensure alignment across workflows, processes and roles.
Most recently, the team has facilitated the placement of a project manager within the organisation, to drive forward the implementation of the now-confirmed Housing Management System solution, and keep ateb on track to achieve their wider digital transformation and modernisation goals.
Key services