Emerging trends 2017
Digital disruption, artificial intelligence, automation, virtual reality, conversational UX… these were just some of the predictions our team made at the beginning of 2017 for the coming year. One truly action-packed 12 months later, then, it's time to see how closely reality matches up to expectations.
We've once again turned to our team for their thoughts, asking them to pull out highlights from our original predictions post along with updates on the current technological landscape:
Digital disruption
The 'fintech' (financial technology) industry was noted as one to watch for digital disruption in 2017, and there have definitely been significant advancements in this area. Global fintech adoption has risen on average from 16% in 2015 to 33% in 2017, while the UK has seen record-breaking investment in the space. A notable example is the story of mobile-only bank Monzo, which this year received its full UK Banking licence; coming from nowhere two years ago to roll out current accounts to over 400,000 members.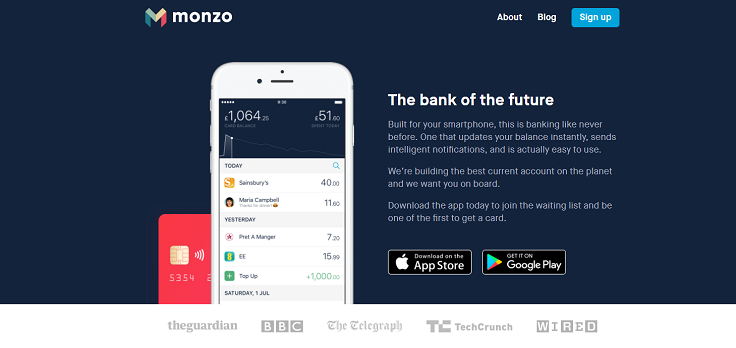 Outside the fintech space too, disruption has been prevalent thanks to organisations such as Tesla. Not only have they just shipped their new Model 3, a value electric car starting at $35,000, they've also taken aim at the trucking market with the launch of their Tesla Semi, and look set to advance automation within the freight and driving market, which currently employs about 9% of the US workforce.
Finally for this section, in our original post Box UK's Head of Operations commented that:
"Only when organisations can capture the imagination of their people to encourage them to think digitally – and collaborate and innovate to drive a digital agenda – will they be able to truly operate at the speed of digital."
This absolutely remains true, with people becoming an ever-greater focus for digital transformation. In particular adaptability and appetite for change remain high on the list of desirable skills for talent, as the rate of progress across all industries only continues to increase.
The Internet of Things (IoT)
Many of our contributors mentioned the Internet of Things as a key trend for 2017, and indeed this year has seen many known and trusted names – including Samsung and Google – further develop not just their own products but IoT 'hubs'. Allowing multiple, disparate internet-enabled devices and services to be connected together, this has helped deliver greater value to consumers, as well as enabling businesses to better join up and interrogate data for a richer, more comprehensive picture of their audience.
Unfortunately, however, we have also seen hackers take advantage of these devices, with stories emerging of 175,000 IoT cameras found vulnerable to remote hacking due to a flaw, and of two million message recordings from an IoT teddy bear totally exposed online, among many others.
Artificial Intelligence (AI)
As predicted, AI capabilities have continued to advance this year. Perhaps the most headline-grabbing stories have been competitions that pit computers against humans, with AI programs winning big in poker and at Go – a Chinese game that due to its complexity was thought to be impossible for a computer to win. (The chess crown, conversely, was taken more than 20 years ago by Deep Blue against Garry Kasparov.)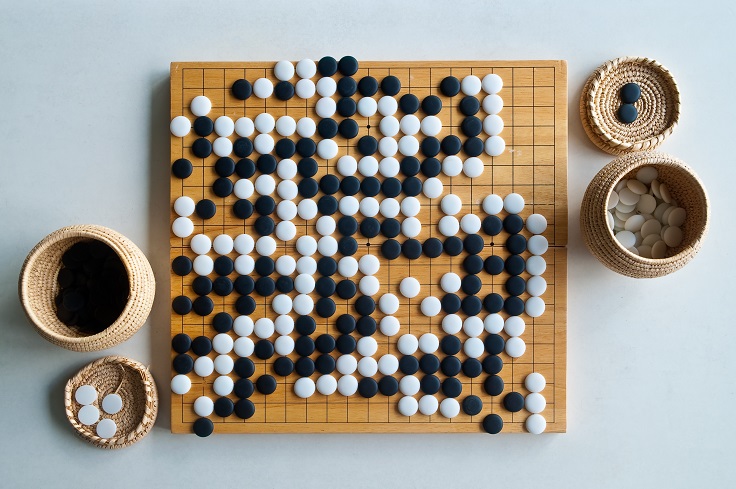 Away from the more theoretical applications of AI, nearly every car manufacturer is preparing itself for autonomous/self-driving. While the mainstream use of this technology is still some years away, the pace and competition seems to be increasing, with a number of prototypes already being tested on roads.
Automation
The increased application of Robotic Process Automation (RPA) has continued the drive towards automation and beyond. Whether the claims that RPA is going to create jobs are true remains to be seen, but efficiencies are certainly being driven through the application of these technologies.
This is also a trend that looks set to continue into 2018, as acquisition activities within the RPA vertical by some of the large systems integrators (such as Accenture) have seen entire teams of talent acquired in one go, as part of efforts to stay ahead of this fast-developing area.
Data management
Of course, all of these advances have seen the anticipated explosion of data continue at pace. Consequently, to make sense of the wealth of information available more and more data visualisation techniques are being employed, with tools such as Tableau and HighCharts for example making it easier for others to see and "feel" the data they are generating, to support better decision-making.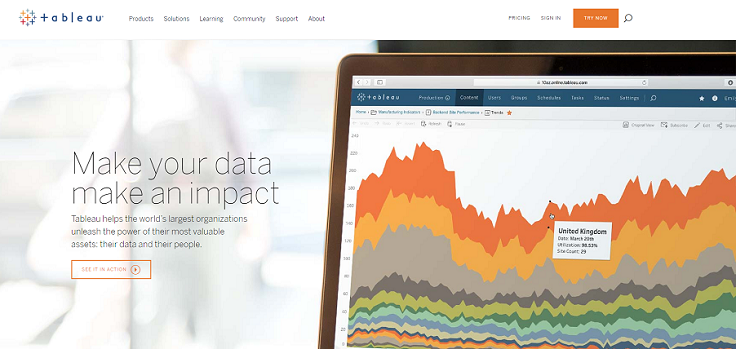 In addition to this, the increase in available data has also led to structural and cultural changes in many organisations. As almost everything can now be measured, the removal of silos to enable a more holistic and wide-ranging view is high on the target list of each and every Chief Information Officer – who in turn has likely become the Chief Digital Officer, and in several cases the Chief Customer Officer.
Virtual Reality (VR) and Augmented Reality (AR)
Among the examples cited by Box UK Senior User Experience (UX) Consultant Gavin Harris of the increasingly mainstream use of VR and AR was IKEA's virtual kitchen, and the retailer has continued to build on these efforts during 2017 with the launch of its much-anticipated AR app. Released on the App Store earlier this year, 'IKEA Place' offers a browsing experience of a wide selection of IKEA products, as well as the opportunity to place them right in the user's home.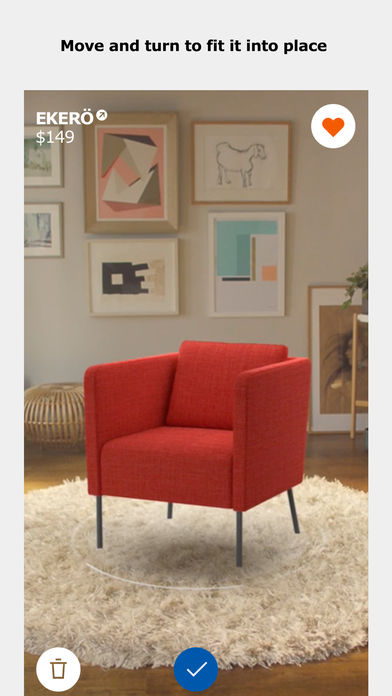 Additionally, John Lewis this year released 360° shoppable Facebook Ads, to "immerse customers into the world of John Lewis". With these and more big-name brands using such technology, 2017 was a notable year indeed for this trend.
Conversational UX
Significant to the advancement of conversational UX in 2017 has been the growth in organisations' use of website 'bots' to communicate with potential customers. Facebook, for example, recorded a 233% increase in the number of bots being built on their messenger platform over a six-month period, while Amazon has reported that its Echo Dot was the best-selling product on Prime Day this year.
As these kind of technologies become integral to people's lives and homes, we can expect conversational UX to become an even greater area of focus in future.
Modular design
The move away from traditional templates towards modular design has remained in force this year, with the likes of companies such as Salesforce, Atlassian and MailChimp all adopting the technique to some extent.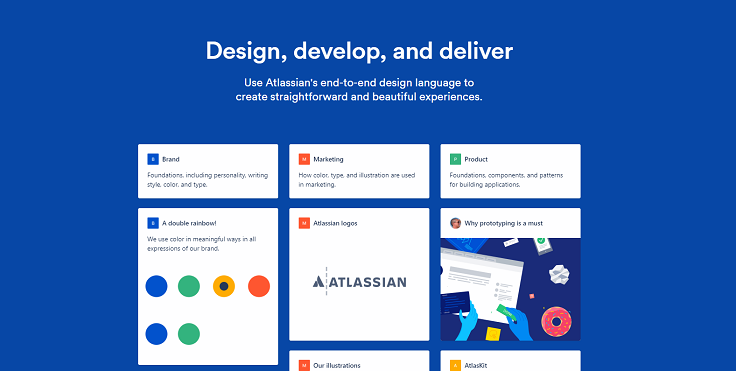 The reasons for this are perhaps obvious, as the use of patterns based on reusable components allows for more efficient development and delivery across projects, while providing the flexibility for products to evolve at a faster rate than before. Designs can also be implemented and tested within a component library before being pushed to the live site; allowing for unforeseen circumstances to be identified and fixed before they are released publicly.
Rapid prototyping
In line with the benefits offered by modular design, the use of rapid prototyping has become very popular this year. Tools such as InVision, Marvel and UXPin allow designers and clients to visualise an almost-finished product – including clicking through pages and interactions as if it were a live site – before development even commences; shortening feedback loops and so minimising waste and risk.
Organisations valuing UX
With McKinsey reporting that customer experience leaders achieve revenue gains of 5 to 10 percent, and reduce costs by 15 to 25 percent within two or three years, it's little surprise that organisations are investing ever more attention, effort and budget in UX activities.
This is reflected in the increase of UX-related job opportunities in 2017, as well as boom in salaries, which is predicted to continue into 2018 and beyond.
Apple and Adobe loyalty in doubt
As we've seen with the iPhone X release, some Apple advocates feel let down by their beloved brand this year, while Sketch has been embraced over Adobe's offering by many designers.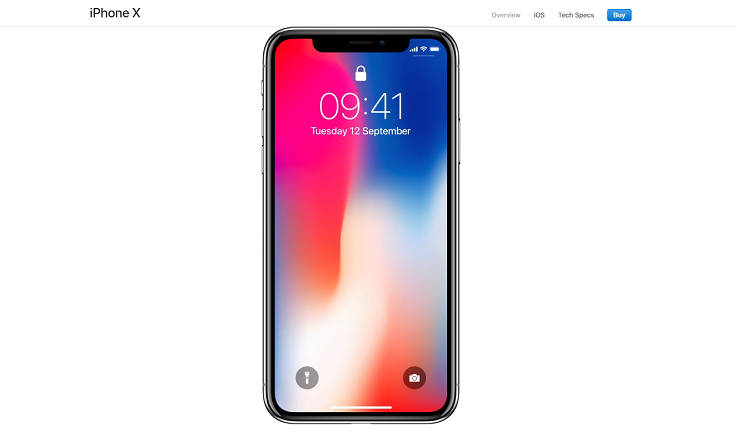 It's safe to say for now Apple still have a glimmer of hope to stay at the top, but with the release of InVision Studio due next year we could finally see the fall of the mighty Apple from the tree.
With thanks to our contributors: Alistair Gibbs; Rob Rees; Gavin Harris; and Gemma Helyer.