WordPress drives over half a trillion in revenue
A new, first-of-its-kind study released this month has revealed that the global WordPress economy drove $596.7 billion in revenue in 2020, and is expected to grow to $635.5 billion by the end of 2021.

This makes the 2021 economy facilitated by WordPress comparable to the revenue generated by the Apple App Store ($643 bn), and if it were equivalent to the market cap of a company, it would rank 10th on the list of companies by market capitalisation (as of May 2020) – larger than the world's most valuable automaker, Tesla ($550.72 bn).
Groundbreaking research
The study, commissioned by WP Engine and carried out in the U.S., UK and Australia by Dr. Chris Brauer, Director of Innovation in the Institute of Management Studies (IMS) at Goldsmiths University of London and Vanson Bourne, was undertaken to assess the economic value and social impact of WordPress.
It included a comprehensive review of academic and industry literature, including adjusting OECD economic indicators for digital economies, as well as complementary primary data and analysis of economic value through industry valuations and projections from surveys of WordPress Economy research group members, 400 businesses and 400 WordPress end users.
The study also brought together a diverse group of more than 100 collaborators representing a cross section of the various, dynamic aspects of the WordPress ecosystem: hosts, agencies, plugin and theme providers – all businesses that derive revenue in some way from WordPress.
This group included Box UK, with the researchers drawing on the software development company's experience using the WordPress platform and supporting ecosystem to deliver high-performance websites for clients including OKdo, Dexerto and RS Components.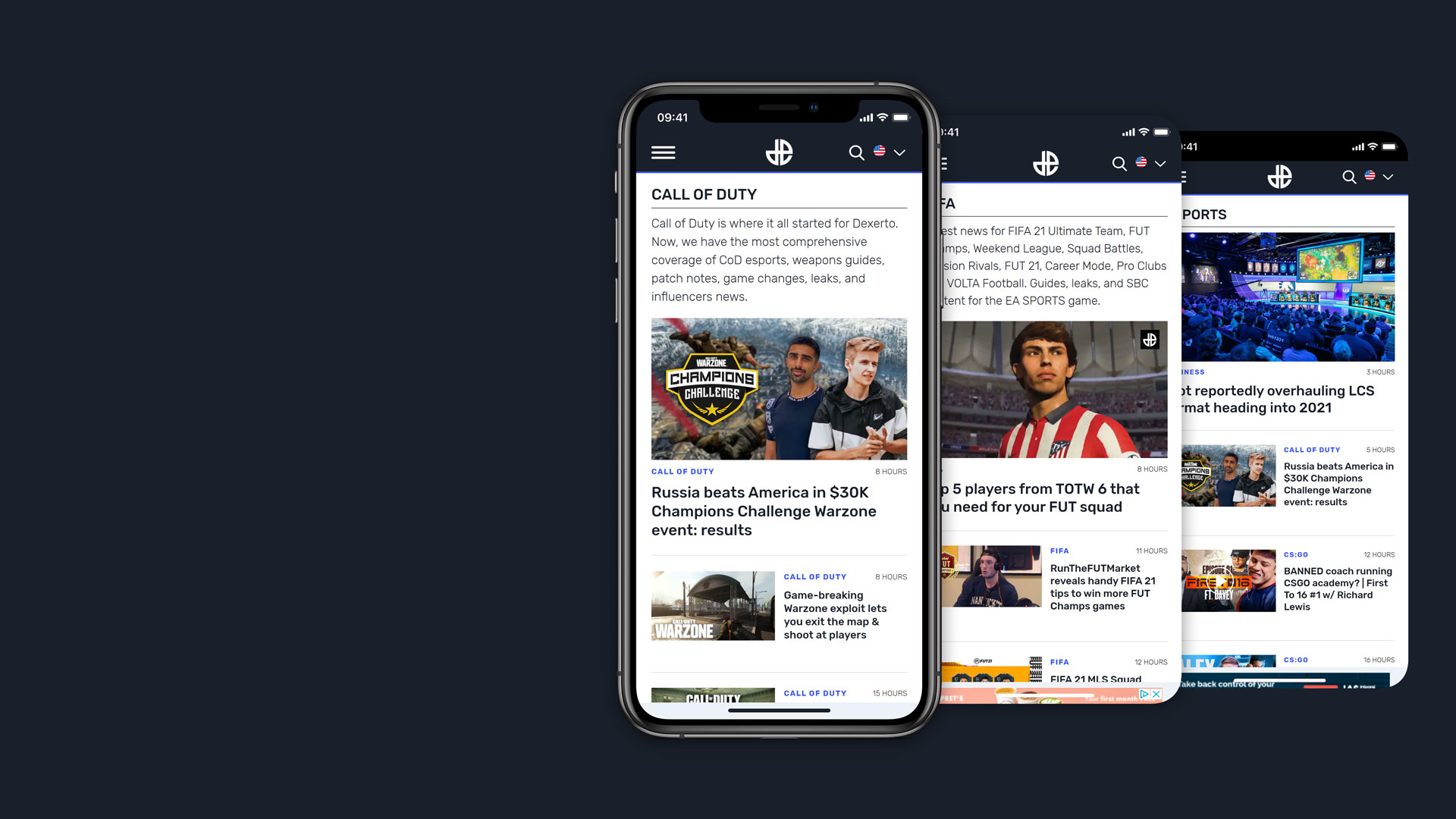 "We're very pleased to have played a part in this groundbreaking research into the global WordPress economy," said Benno Wasserstein, Managing Director at Box UK. "The platform's flexibility, scalability and ease-of-use has empowered our clients to effectively serve their audiences, reach new markets and grow their businesses. It's been fantastic to see how WordPress and its wider ecosystem has expanded and diversified in recent years, and with an extremely healthy outlook for the WordPress economy we're looking forward to continuing to deliver creative digital solutions through the platform."
Accelerating future growth
The study highlights how WordPress has grown from a platform known for its popularity among bloggers to the dominant type of site on the web and the world's most popular way to build websites – with accelerated adoption in the enterprise as larger-scale organisations seek increased agility and responsiveness, driven in part by the demands of the coronavirus pandemic.
41% of the internet is built on WordPress, amounting to more than 490 million websites including 35% of the world's top 10,000 sites by traffic. Within the CMS market WordPress holds a 64.9% market share, more than all other solutions combined and far ahead of its nearest competitor Shopify at 3.5%.

These figures are expected to continue to increase, with 45% of organisations that use WordPress reporting that they are planning to increase that use in 2021, and the total WordPress economy is predicted to grow 6.5% to reach $635.5 billion by the end of the year.
Furthermore, use of WordPress is continuing to drive financial growth for those organisations using the platform, delivering a large percentage of business for organisations of all sizes.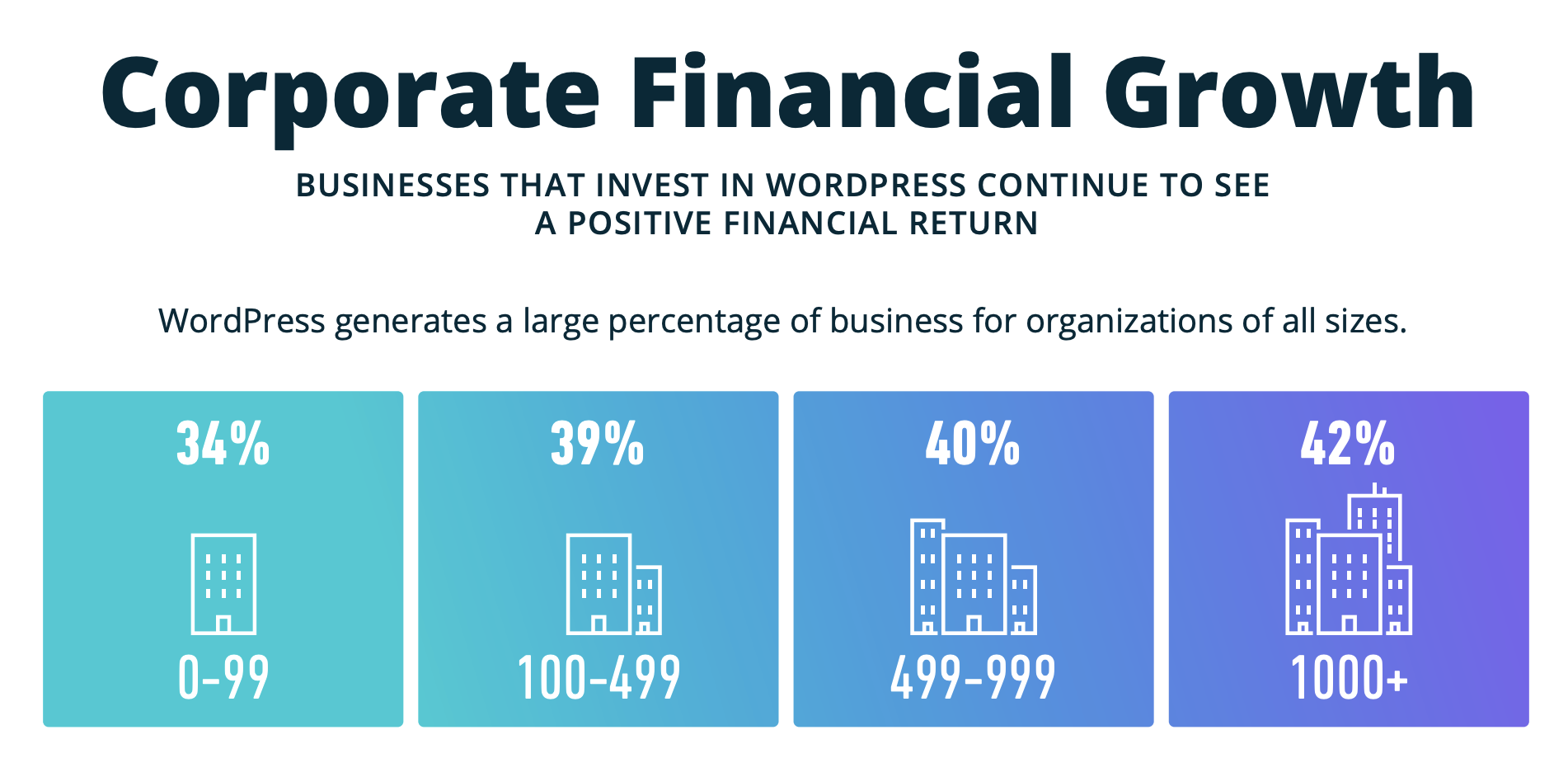 "This groundbreaking research shows the definitive leadership role WordPress plays in the global digital economy," said Heather Brunner, Chairwoman and CEO of WP Engine. "A $596.7B economy is such a validation of the value that WordPress, its ecosystem and its robust community bring to the world. In the future, as WordPress looks to cross 50 percent of the web we see it playing an even larger role with individuals and businesses of all sizes as they connect, collaborate and accelerate their business growth through this incredible open source platform."
Read the report
The complete "The Economic Value of WordPress" study is available from WP Engine.
About WordPress
WordPress is an open source content management system (CMS) that empowers digital creators with a wide array of tools and options for functionality. It is the most popular CMS in the world, powering 41% of the internet and underpinning websites for high-profile brands including News International, Sony Music, Marks & Spencer, Microsoft, Amnesty International and PlayStation.
About WP Engine
WP Engine is a managed WordPress digital experience platform, powering 1.5 million digital experiences across 150 countries. It provides trusted brands and developer-centric WordPress products for companies and agencies of all sizes, including managed WordPress hosting, enterprise WordPress, headless WordPress, Flywheel, Local and Genesis.
About Box UK
At Box UK our team of simply brilliant thinkers, consultants and application developers mastermind simply brilliant solutions to the world's toughest web and software projects. It's why blue chip organisations around the world, from airlines to car manufacturers, international banks to global charities, choose to trust us with the execution of their digital strategies, from the development of enterprise-level custom software platforms to the delivery of award-winning multi-channel experiences. So if you want an effective, compelling software solution, talk to us.