Online conversations
As social media networks become increasingly important for businesses, the ways in which they are being used are growing ever more sophisticated. One-way communications, where a single message is sent to a mass audience with no forum for response, are being replaced by conversations which encourage interaction and dialogue.
At Box UK we're all about sharing knowledge, from the internal tech meetings we hold and open source code libraries we share to the white papers we regularly publish. To build upon this activity and make use of the social channels available to us, we've also started to host online discussions, known as #boxchats, on Twitter.
What is #boxchat?
Put simply, #boxchat is a live Twitter event structured around a series of questions on a digital- or technology-focused topic. We use the questions to guide the discussion, with industry experts from Box UK on hand to offer their opinions, advice and tips, but the direction of the debate is driven by the contributors; anyone is welcome to add their thoughts to the thread, simply by using the hashtag #boxchat.
All about Agile
Our most recent Twitter chat looked at the Agile approach to web development. We're big advocates of the Agile approach (see our white paper to find out more), and Box UK's Production Manager Stuart Arthur and Project Manager James Harvey were joined by Scrum coach Paul Goddard to discuss the key features and benefits of the methodology.
With questions on a range of issues from the role of the Scrum Master and favoured techniques, to implementing and measuring the success of the methodology, the debate also extended beyond Agile software development to encompass Agile testing, stakeholder buy-in and even Agile marketing.
People from across a wide range of industries, disciplines and roles got involved in the online discussion, using the hashtag to find spin-off conversations, and add their own unique perspectives to the questions being asked, both by us and by other contributors. The section below shows just a small snippet of the (many!) conversations that took place: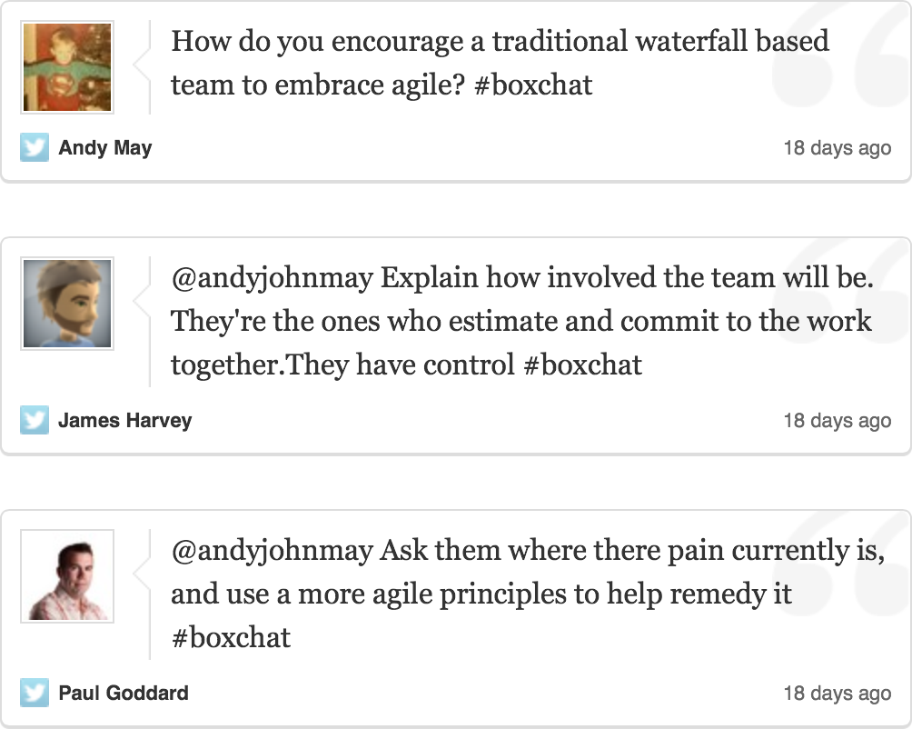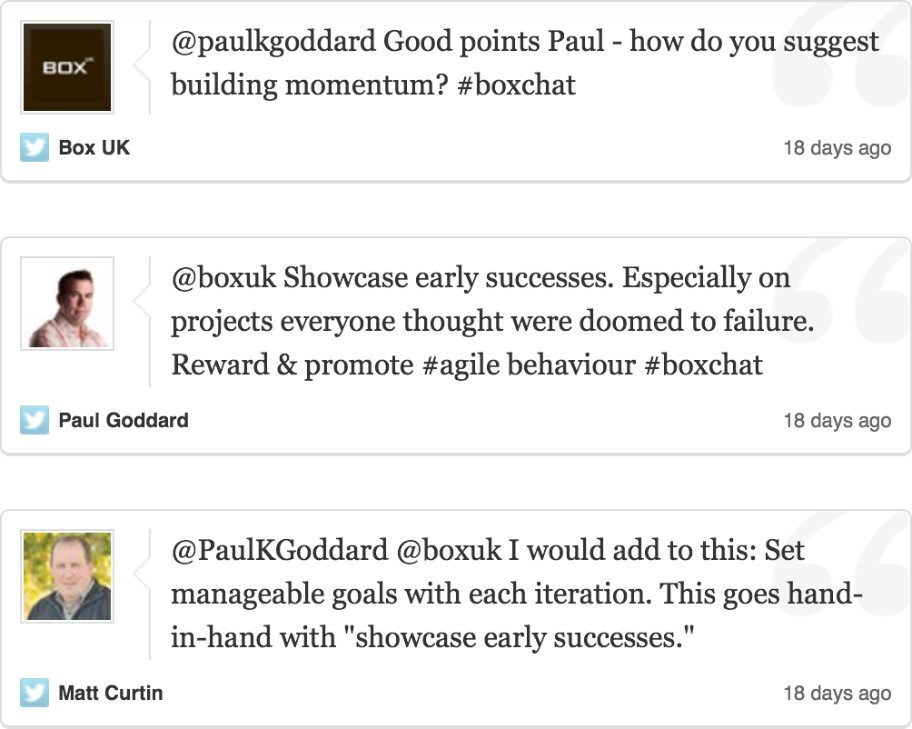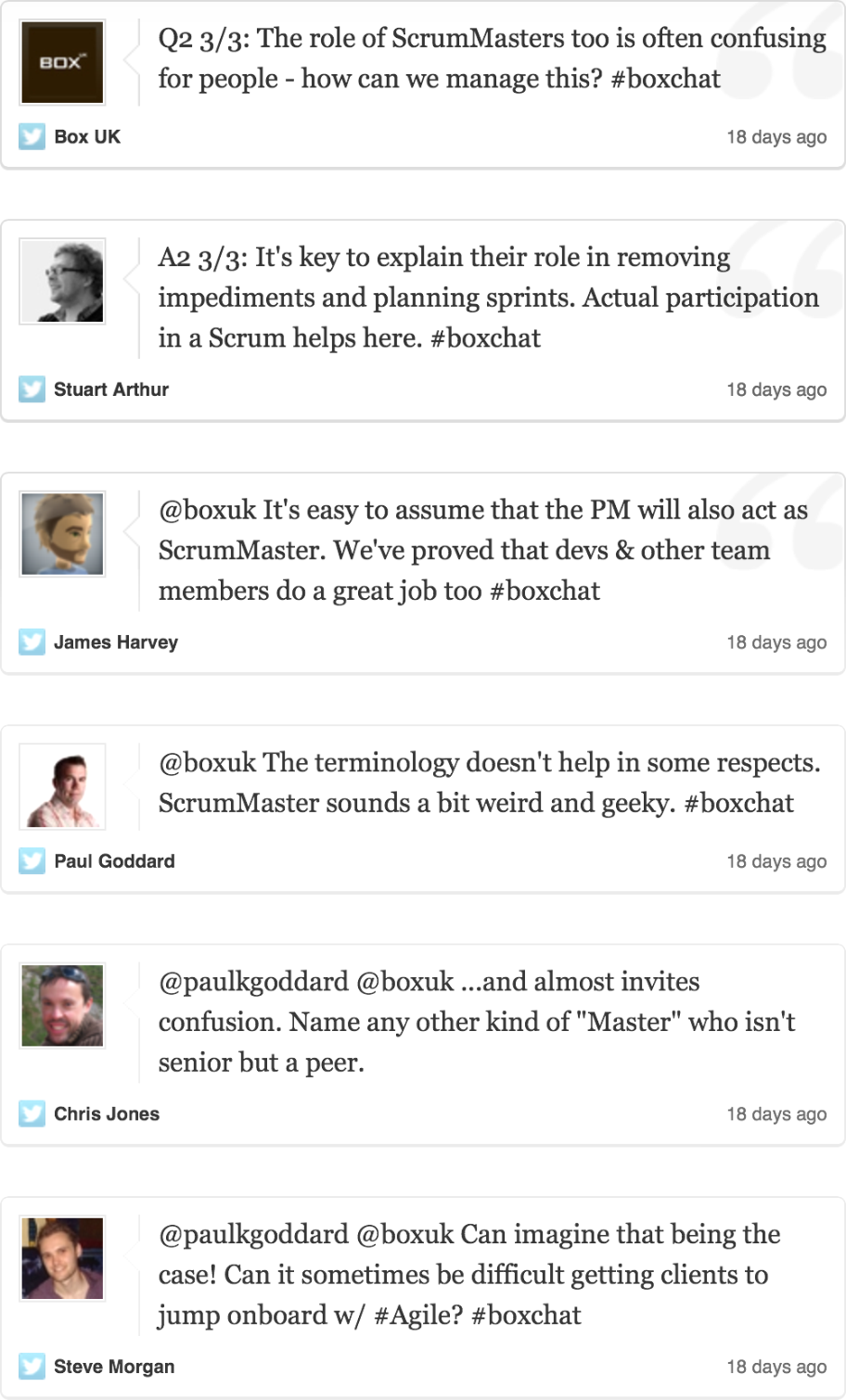 Read the full transcript of the discussion >
Interested in learning how Agile can be applied in your organisation? Download our white paper "Seven Elements of Agile You Can Take Outside Software Development"