Ecommerce development at Box UK
Global solutions
Working with international organisations across a broad range of industries, our ecommerce development services deliver you solutions with global capabilities baked in at every level – beginning with employing only those technologies proven in supporting enterprise offerings.
A scripted and automated approach to managing infrastructure allows for effortless deployment in disparate geographical locations and across multiple hosts and providers, enabling multi-region support at scale. A wealth of country-specific sites can also be managed from a single installation, ensuring your products are displayed in the correct language and currency for your disparate audiences.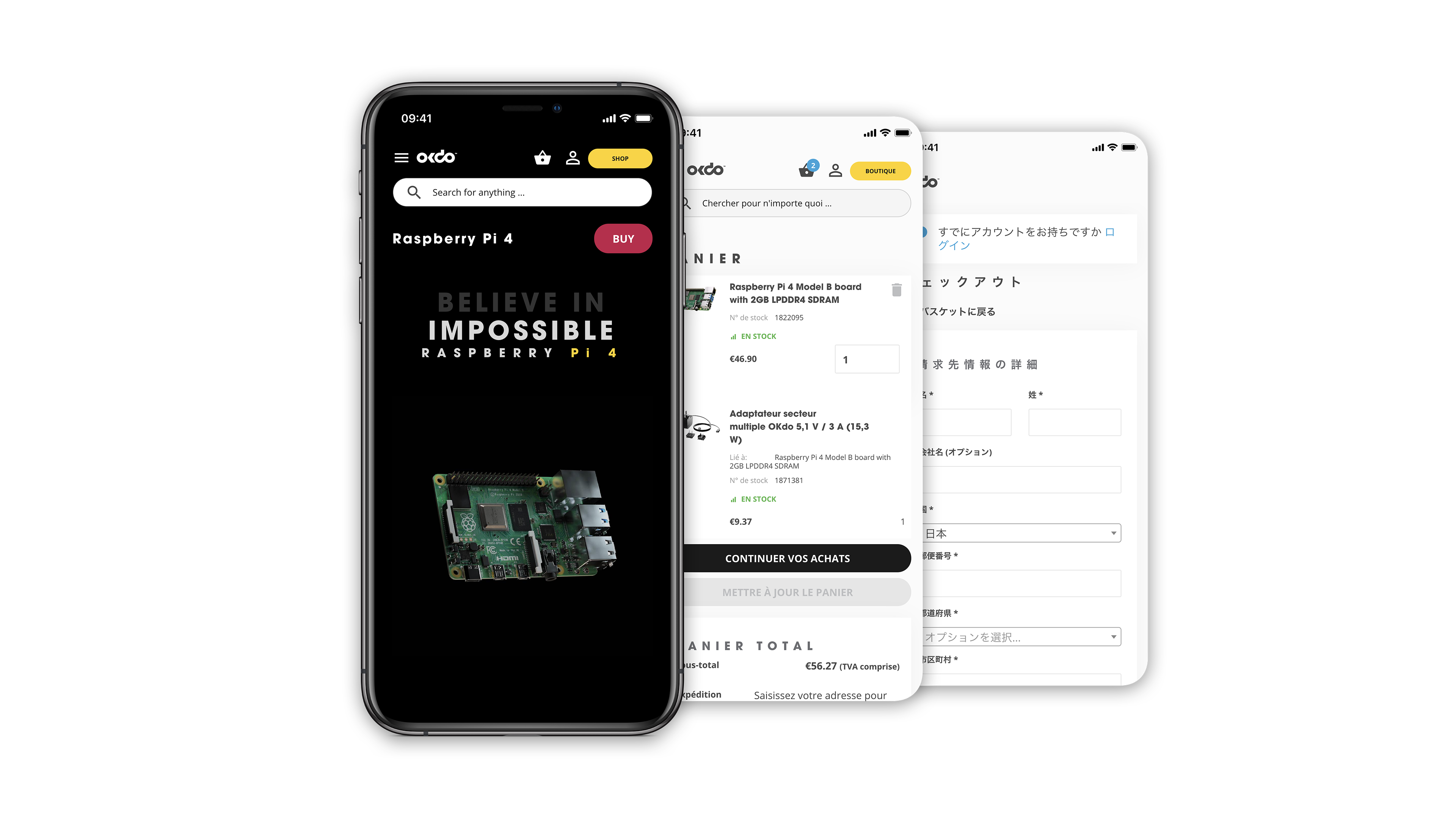 Additionally, our consultants can work with you to address any cultural or logistical differences that may occur across your target markets, for example tailoring form fields, labels and validation rules, or integrating specific solutions to manage regional trade compliance and tax requirements.
End-to-end ecosystem
A successful ecommerce solution is so much more than just a website, requiring a vast ecosystem of complex relationships and dependencies. As an integration specialist with an enterprise pedigree, Box UK is perfectly placed to take on the creation and management of this ecosystem for you.
A modular approach to ecommerce development offers the ultimate in power and flexibility, supporting the selection of best-of-breed third-party solutions such as payment mechanisms, marketing and transactional Email Service Providers (ESPs), and Third-Party Logistics (3PL) services, while also allowing any of these to be scaled, swapped or added as needed to ensure your platform is effectively future-proofed.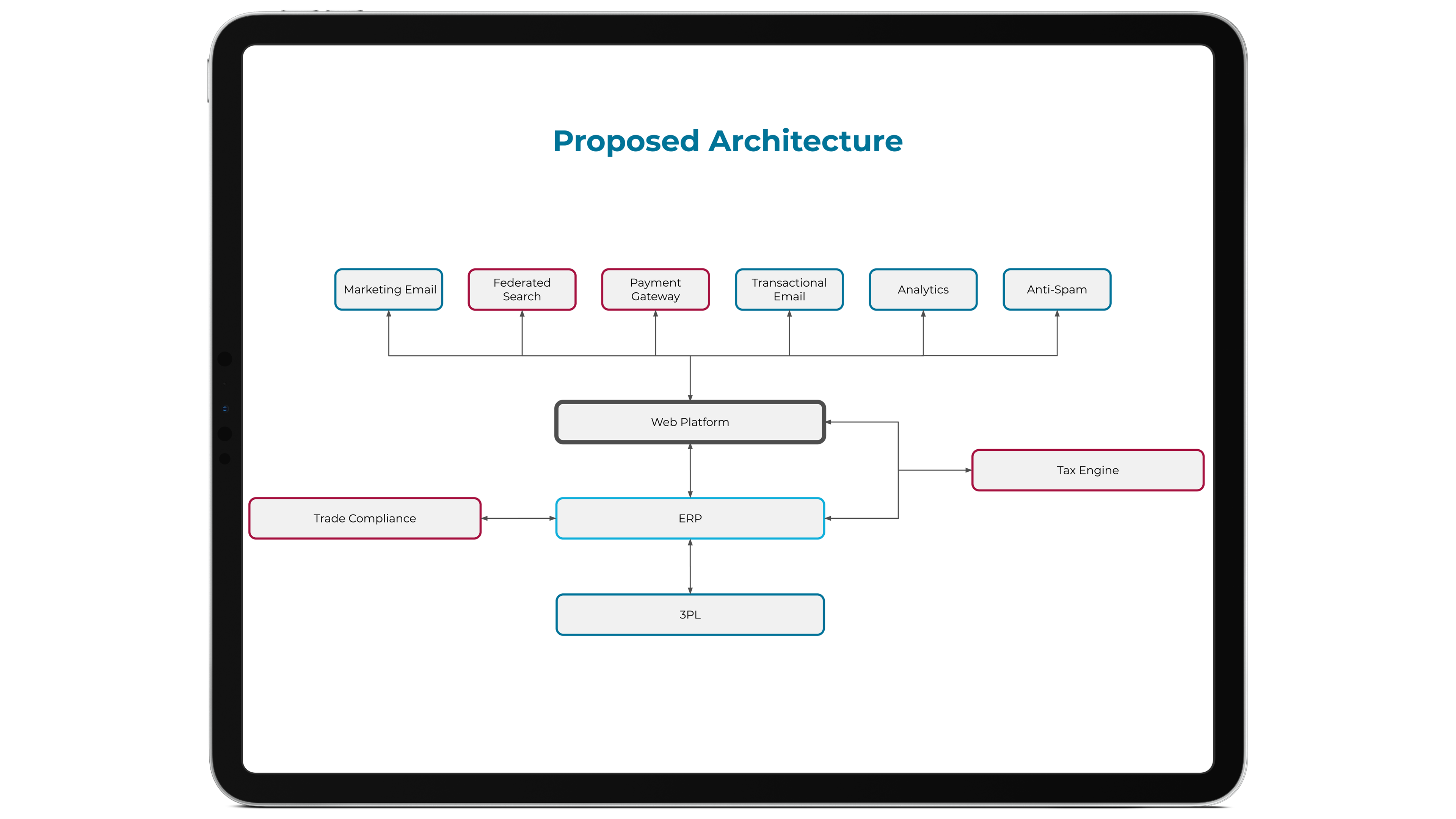 Custom integrations, middleware and APIs then enable seamless communication between services, vital to successfully managing the full end-to-end ecommerce lifecycle, and ensuring a smooth journey from purchase right through to fulfilment.
Best-in-class performance
When your online channels are a key source of revenue for your organisation, it's vital to have complete confidence in their long-term performance. That's why we architect for maximum stability, availability and responsiveness, delivering solutions that can cope with high levels of usage, as well as surges in traffic and transactions.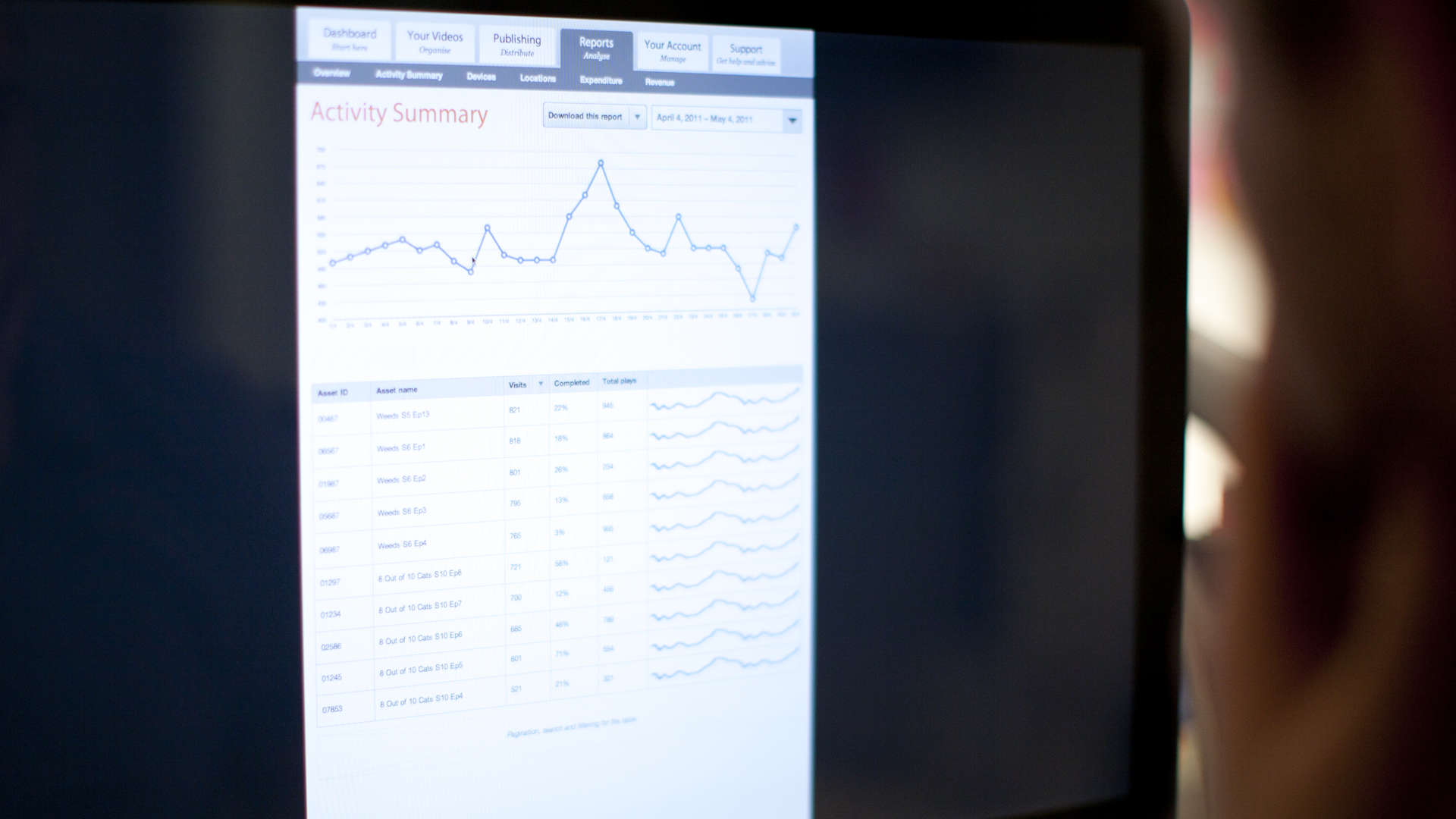 As these solutions also handle sensitive customer data, safeguarding security is another key consideration – and, as a Cyber Essentials-accredited organisation with ISO 27001:2013 certification, you can be sure this is delivered as standard with your Box UK installation.
We also offer a range of support options that can be tailored to meet your needs, catering to the specific time zones in which you operate or any particularly high-traffic periods across the year. Employing real-time monitoring and alerting tools, this ensures that any potential issues or vulnerabilities are identified and resolved as quickly as possible, to minimise disruption to your business and your customers.
Data-driven design
Expert User Experience capabilities further enhance our ecommerce development services, applying a keen focus to usability, user journeys and conversion optimisation (even for complex purchase processes).
Experts in data-driven research, user-centred design and user testing, our consultants have extensive experience in designing for multi-region, multi-currency ecommerce sites and will appropriately balance their design decisions in order to optimise the multi-channel profitability of your ecommerce offer.
Web and code audits
If you feel that your current ecommerce site could be performing better, an audit from our expert technical and user experience consultants could provide you with the insight you need to make positive changes.
Whether it's a technical code review or an in-depth usability review, the findings from your audit will be presented in a clear and comprehensive report that enables you to effectively benchmark current performance. This report also includes prioritised recommendations to help you achieve identified goals such as increasing site speed or reducing cart abandonment rates, and so improve traffic, engagement and revenue.