WooCommerce vs Shopify vs Magento
Having an ecommerce website is a necessity for virtually all retailers today, no matter what industry you operate in or whether you target B2B, B2C or a combination of markets. And with customer expectations continuing to rise, it's imperative that your ecommerce site is intuitive to browse and use – enabling people to find, purchase and pay for products with ease.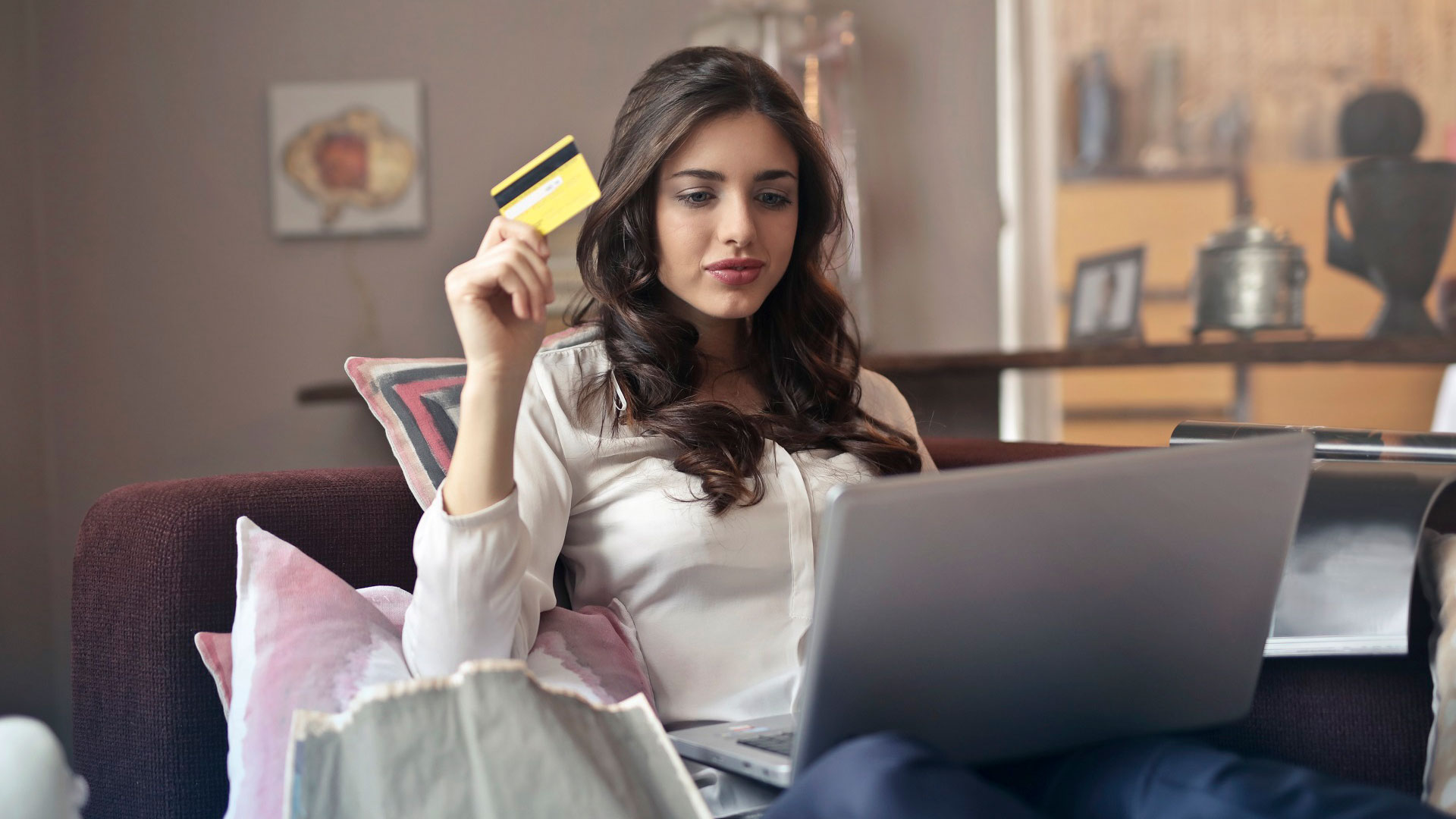 As such, the majority of stores in the digital space are underpinned by a specialist ecommerce platform. Often, it's one of WooCommerce, Shopify or Magento, which together power 57% of ecommerce platforms across the world's top 1 million sites (source: BuiltWith).
When choosing the technology that will power your ecommerce site, it's important to carefully compare WooCommerce vs Shopify vs Magento. Each has a distinct offering suited to different requirements and contexts, which we'll explore in more detail through this blog post, to help you make an informed decision that will safeguard the success of your online store.
WooCommerce
What is WooCommerce?

WooCommerce is an open source ecommerce plugin for WordPress, which enables retailers to quickly set up a complete online shop on an existing or new WordPress installation. WooCommerce is perfectly tailored to deliver ecommerce functionality through the WordPress platform. It also takes advantage of WordPress' status as the most popular Content Management System (CMS) in the world, helping ensure a familiar and user-friendly experience for administrators and editors.
Who uses WooCommerce?
WooCommerce is the most popular ecommerce platform in the market today, powering 28% of ecommerce stores in BuiltWith's list of the top 1 million websites – ahead of Shopify with 21%, and Magento on 8%. It's estimated that in total 3 million sites worldwide have the WooCommerce plugin installed (source: BuiltWith), including leading brand names such as Aeropress, Weber, Singer, Dr Scholl's, and some of our own clients including OKdo and RS Components.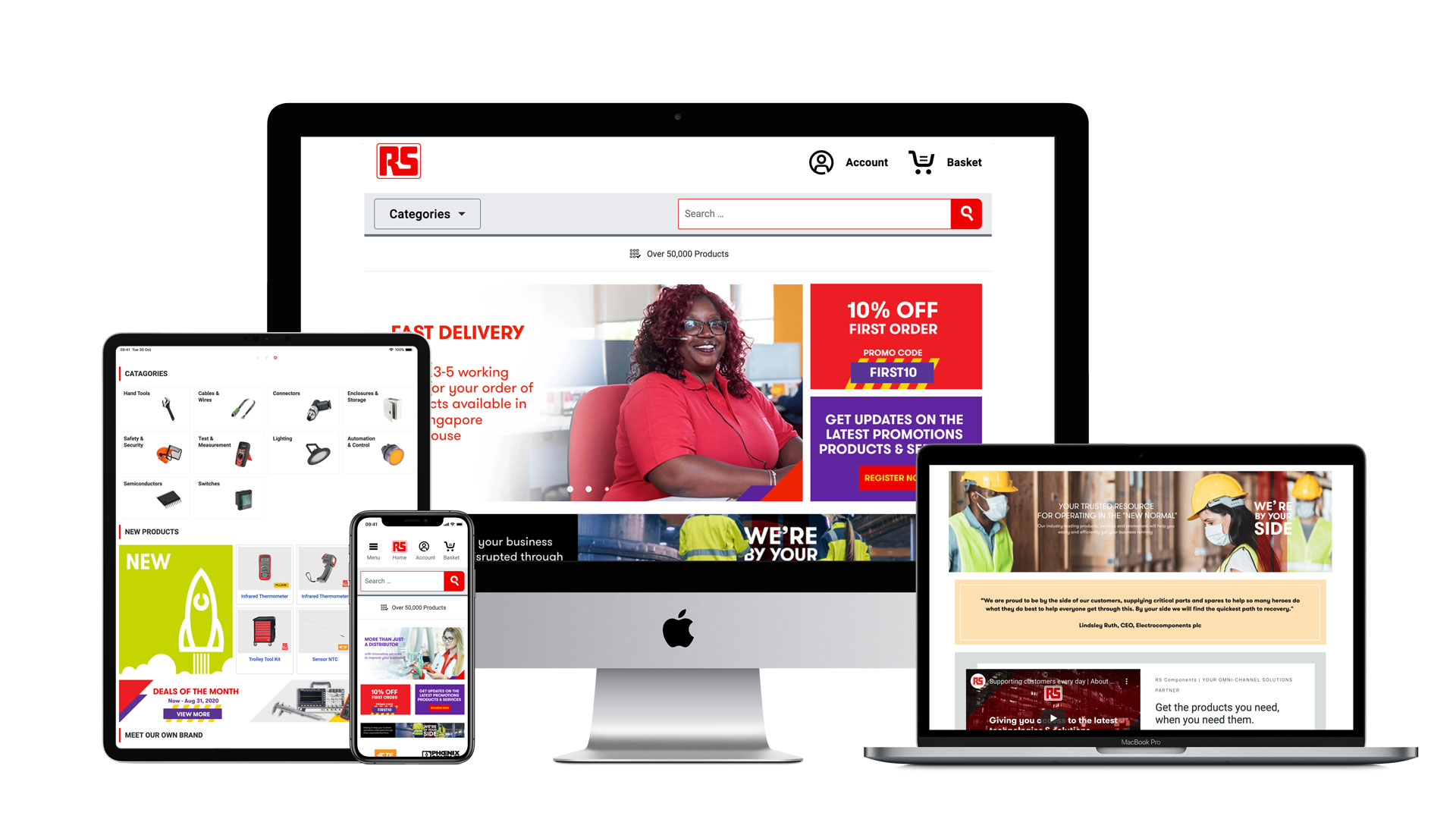 Key features of WooCommerce
As it's built on WordPress, WooCommerce benefits from one of the most extensive libraries of supporting plugins available. Thousands of free and paid-for plugins provide all the features needed for an effective and engaging ecommerce site, as well as value-add functionality such as livechat, personalisation and social sign-on, and tools to support back-end operations (for example analytics, marketing and transactional emails, or affiliate programme management).
WooCommerce also provides support for a wide range of payment methods, with bank transfers, cheques, cash on delivery and all major credit cards included as standard, and over 140 additional options such as Stripe, PayPal, Square and Amazon Pay available to integrate. This enables retailers to tailor their offering to suit the specific needs of their audience, while the plugin's support for multiple languages, multiple currencies and complex pricing structures means it can effortlessly power international ecommerce platforms and scale to support growth plans.
Another advantage of WooCommerce is its usability (and familiarity for anyone experienced with a WordPress site), enabling editors to add products and supporting content with minimal ramp-up time. Like WordPress too, WooCommerce is an open source solution, meaning that there's no licensing or subscription cost to add it to any WordPress site.
Ideal for…
WooCommerce is of course ideal for anyone currently using WordPress as their digital platform, while WordPress' powerful feature set, cost-effective development model and speed-to-market provide a compelling argument for anyone looking for a new content management system to underpin their ecommerce business.
With backing from Automattic WooCommerce is equally well-suited to supporting enterprise platforms as it is for SMEs/SMBs, and the high levels of customisation available mean that it can be tailored to suit a wide range of industries and sales models, from physical and digital goods to memberships and subscriptions.
WooCommerce is particularly valuable if you have a content-heavy ecommerce offering, thanks to WordPress' pedigree as a leading content management system and proven ability in supporting high-traffic, content-rich sites.
Considerations
Adding the WooCommerce plugin to an existing WordPress site is a straightforward process, and if you're not already using the CMS its ease-of-use and substantial plugin library means a new installation can be set up at speed. It's important that you work with a skilled development partner though, who can help define your requirements (including any migration requirements) to ensure your ecommerce site delivers against your most important goals and KPIs.
Similarly, your development partner should be able to advise you on suitable plugins or integrations to provide any additional functionality needed to power your end-to-end ecommerce ecosystem. For example, you may want to retain an existing Enterprise Resource Planning (ERP), Product Inventory Management (PIM) or Third-Party Logistics (3PL) solution, or need support building SEO and marketing capabilities into your solution to drive greater visibility, engagement and conversions.
Shopify
What is Shopify?

Shopify is a subscription-based ecommerce offering, in a Software as a Service (SaaS) model. Providing users with a wide variety of pre-built themes and functionality to easily create online stores, it offers a range of monthly subscription options for small and medium-sized businesses, as well as a Lite plan that can be added to existing websites, and a Plus offering for enterprise-level ecommerce installations.
Who uses Shopify?
Among the top 1 million sites worldwide, Shopify is the second most popular ecommerce solution, powering 19% of ecommerce sites on the list. Since it was launched it has supported millions of businesses in 175 countries, including brand names such as Heinz, Crabtree & Evelyn, Penguin Books and Red Bull.
Key features of Shopify
Shopify is aimed at non-technical users, and provides a range of intuitive tools, templates and pre-built themes to support the rapid delivery of ecommerce sites. It's also built entirely around commerce, and so offers valuable additional functionality such as Point Of Sale (POS) payments, inventory and order management, and access to online marketplaces and social selling, for a complete retail solution.
Shopify has its own app store that supports the integration of several third-party systems, as well as a range of additional back and front-end functionality. Its subscriptions also encompass a comprehensive support offering, including 24/7 assistance alongside a host of forums and API documentation.
Ideal for…
Shopify's subscription-based payment model and range of built-in tools make it a highly cost-effective means of setting up a fully-featured online store, while still allowing for future scalability and expansion. As a result it's commonly used by SMBs/SMEs, as well as larger brands looking to quickly bring a new offering to market.
Shopify's suitability for small- to mid-sized offerings is further strengthened by its ease-of-use, as stores can be set up with little to no technical knowledge required, and are well-supported by the ecommerce solution provider.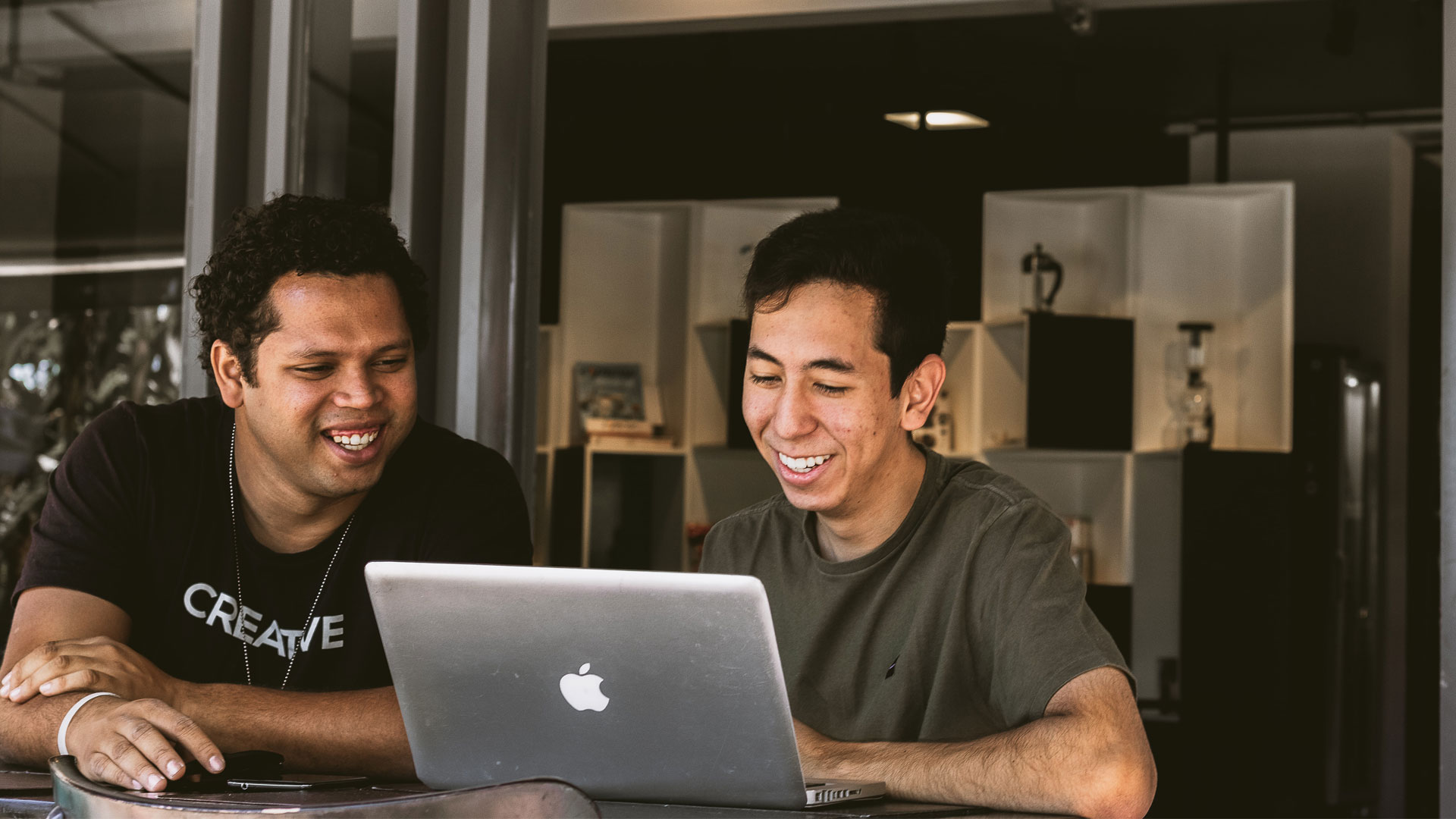 Considerations
Shopify's impressive range of out-of-the-box tools and templates does come at some cost to flexibility, and you may find yourself limited in what you can do with the design of your store. Its subscription plans are also restricted in terms of the scale you can operate at; for example even on the Advanced plan only five languages are supported.
Additionally, although its focus on commerce delivers many valuable features and benefits, this too can limit what else you can do with your site compared to a broader platform such as WordPress (Shopify does however include some basic blog functionality as standard).
Differences between Shopify and Woocommerce
When it comes to WooCommerce vs Shopify, perhaps the biggest difference is that WooCommerce is a plugin delivering ecommerce functionality to new and existing WordPress installations, giving you greater control over what you do with other areas and integrations across your site. In contrast, Shopify is an all-in-one ecommerce platform, offering tools and functionality targeted specifically for this kind of site, but providing less flexibility as a result.
Shopify subscriptions also include hosting as standard. This would need to be arranged separately when setting up a WordPress/WooCommerce solution, and can be managed for example via a cloud hosting platform such as WordPress VIP or WP Engine (disclaimer: we are partners to both of these providers).
Another notable difference is that WooCommerce is open source; not only can it be added to any WordPress site for free, but you also avoid many of the transaction fees set by Shopify. These include in-person and online credit card rates, as well as further charges for payment providers outside of Shopify Payments.
Magento
What is Magento?

Magento is an ecommerce platform owned by Adobe, and is part of the Adobe Experience Cloud suite of applications. Organisations can use the Magento platform to build complete online shopping experiences, with powerful integrations and extensions available to support the full ecommerce ecosystem. There are a variety of packages available to suit different budgets and needs, from the free Magento Open Source platform that offers basic ecommerce functionality, to the fully-featured Magento Enterprise Pro licence.
Who uses Magento?
Over 250,000 ecommerce sites are powered by Magento in total, including 10% of ecommerce sites in the top 1 million list. While they do provide solutions for small and mid-market businesses, Magento is largely aimed at the enterprise and every year handles over $100 billion in gross merchandise, for a client list that includes AB InBev, JCB, Helly Hansen and Gartner.
Key features of Magento
As a dedicated, enterprise ecommerce platform Magento is perhaps the most flexible and scalable of the three options covered in this post, providing organisations with the tools they need to create a customised ecommerce offering that reflects the look and feel of their brand, and which can effortlessly scale with their needs. Cloud hosting comes as standard with the enterprise Magento Commerce licences, further supporting scalability as well as safeguarding performance, security and availability.
Magento's enterprise package in particular includes a rich feature set as standard, including sophisticated capabilities such as personalisation and segmenting, product recommendations, instant purchasing, inventory management and customer service administration. Magento is also set up using headless principles, enabling content to be delivered through a wide range of front-end delivery mechanisms that are connected via APIs, to make products available wherever and whenever users are searching for them.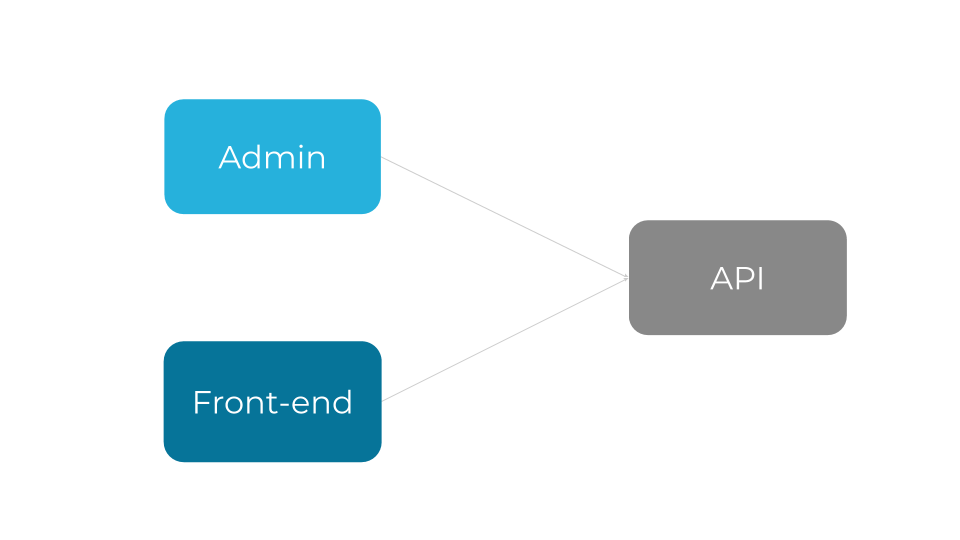 Ideal for…
Proven to support high volumes of products, traffic and transactions and with a robust, comprehensive feature set, Magento is ideal for enterprise organisations where ecommerce is of crucial strategic importance and a key pillar of their business offering. Additionally, its headless approach means it's well-suited to organisations that may have an established digital ecosystem, as existing delivery channels can be connected to the back-end product set without requiring additional front-end development.
Considerations
With its fully-featured packages targeted at the enterprise, Magento's costs can make it prohibitive to all but the largest retailers. It's crucial therefore that you define your ecommerce vision and associated requirements before you make any decision; otherwise you may risk paying for functionality you're not going to use.
The Magento platform also requires probably the greatest technical knowledge of the solutions explored here, so you may find that greater costs are involved when finding developers experienced in the technology, or alternatively face a steep learning curve as you look to build the necessary skills in-house.
Differences between Magento and WooCommerce/Shopify
Magento is an all-in-one ecommerce platform like Shopify, but unlike Shopify's monthly subscription model (or the open source nature of WooCommerce/WordPress) it requires that organisations take out a licence for its premium offerings. As has been mentioned before Magento is also more explicitly targeted at the enterprise than Shopify or WooCommerce, and while this can provide organisations with added confidence that the functionality they need will be included as standard, it can add complexity (and therefore cost) to your build.
Finally, as Magento is owned by Adobe, it can be integrated with other applications in the Adobe Experience Cloud such as Adobe Analytics, Adobe Experience Manager, and even Adobe Stock (providing access to media assets from within the ecommerce back-end).
Summary
This post has covered some of the key features and considerations across three of the most popular ecommerce platforms available today, to help you understand which may be most suitable for your needs. It's crucial however that you make an informed decision based on your specific requirements and goals, so be sure to clearly define these upfront to support you through your subsequent options analysis and procurement process.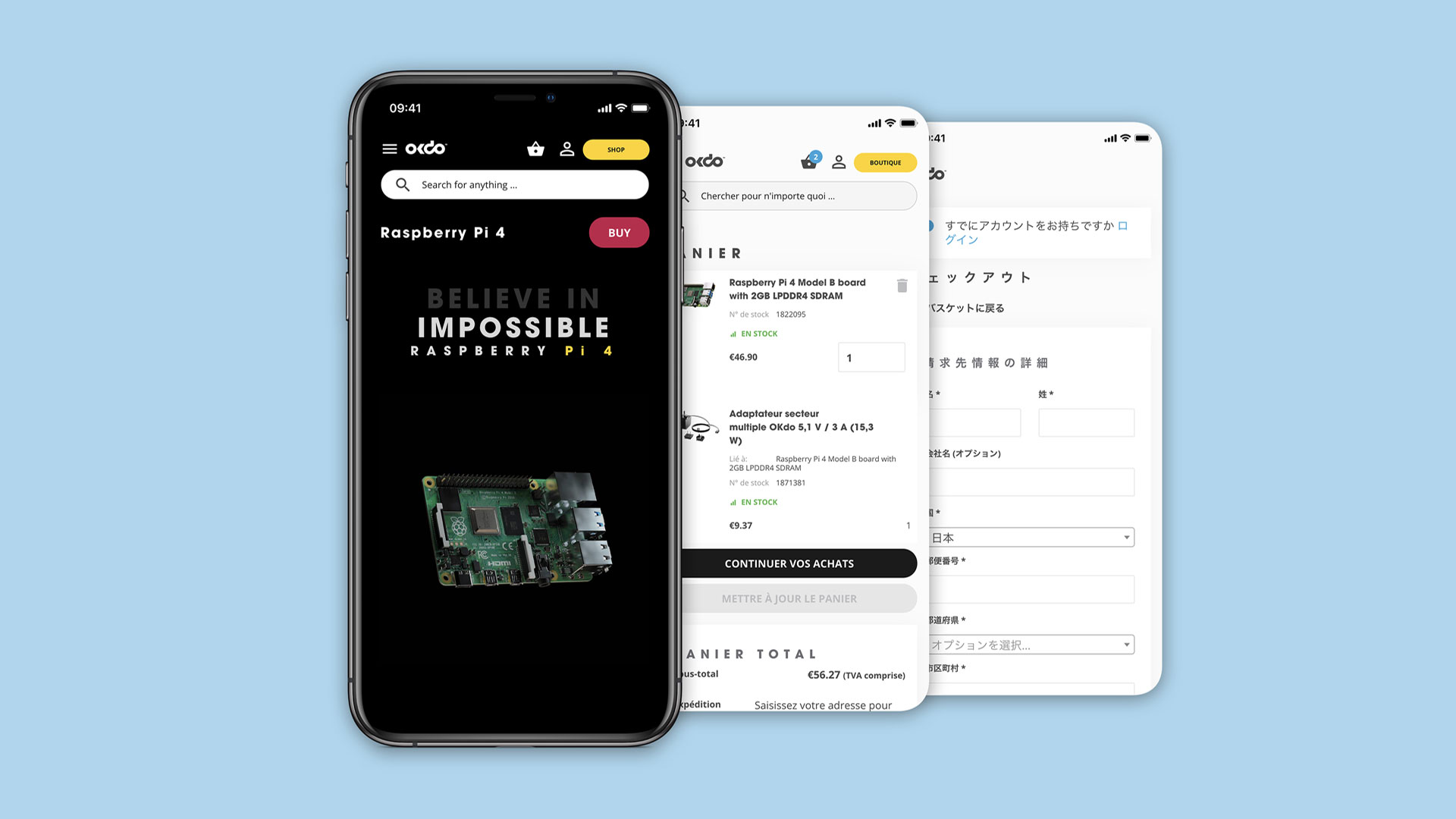 Once you've made your decision too, it's vital that you set up your ecommerce platform correctly, taking into consideration the range and scale of products you're offering, any integrations that need to be configured, and variations across international regions and other markets.
Looking for some support in your ecommerce journey? At Box UK we have a strong team with extensive experience in WooCommerce development alongside a range of other technologies, as well as bespoke development and software consultancy. If you're interested in finding out more about how we can help you, email info@boxuk.com.